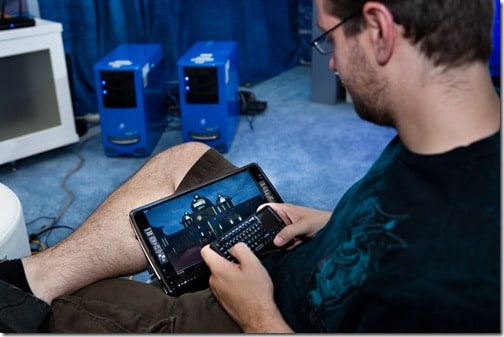 I'm always "in the cloud" with my day job as Technology Evangelist for GoGrid, and all of the rest of the time, I'm working on the HighTechDad side of my life (parenting and technology). Yeah, I sleep once and a while as well. Sometimes, both of these jobs intermingle and that intersection is cloud computing. I first started talking about the cloud over 3.5 years ago as I helped launch GoGrid's Cloud Infrastructure service; now, working for one of the global leaders in cloud technology, I'm seeing how clouds are moving beyond simply infrastructure and into our daily lives. We all use it regularly without realizing it, but most of the time, it is when we are tied to a computer or sometimes a mobile device. The future is bringing much more cloud-enablement of other commonplace items, the most obvious being cloud-connected automobiles and cloud-enhanced mobile devices.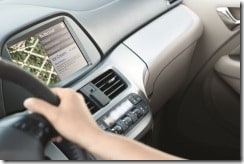 At my work at GoGrid, we have done quite a bit leveraging Intel technology within our cloud infrastructure. A majority of our compute nodes are utilizing Intel chipsets (Nehalem and Westmere) to provide optimized performance, energy efficiency and improved productivity. And our relationship continues to grow, which is particularly nice for me because, personally, I'm also part of the Intel Advisors program. As part of the program and our monthly Advisors' call, we are introduced to a variety of technology coming from different areas within Intel. In our June 2011 call, Manny Vara, Chief Evangelist for Intel's R&D Labs, presented a variety of innovations coming from Intel Labs. Honestly, Intel Labs is such an exciting business unit in itself, I was completely captivated by the content of the call, specially around two topics: Cloud Computing within Automobiles and Mobile Devices.
Cloud-Enabled Automobiles
I have written some articles on "car tech" within a few Ford and Lincoln automobiles and am hoping to expand to include other manufacturers in the future. Apart from being at work and home, we spend a huge amount of time in our cars, either via a commute or just moving to and from various locations. Our autos are extensions of ourselves, making our bubble of presence much larger and enabling us to physically travel, pretty much without restrictions, to many locations.
{ 0 comments }