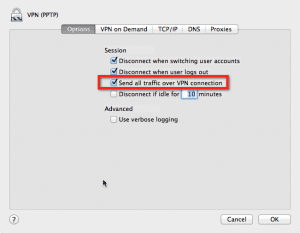 Yesterday I ran into a little issue. I tried to use my Cisco VPN client on my Mac after having upgraded to Lion. For some reason, it was not working. I did find some ways to correct that (the Error 51 issue) and how to migrate your Cisco setting over to the native Mac OS VPN client, but that will be the subject of another post. This post is about another issue that I seemed to have resolved where when using my VPN, none of my hostnames were resolving, fully qualified or shortened ones weren't working, only using an IP address.
You might not think that this is a big deal, but for me it is because it is hard to remember IP addresses and if you have a DHCP environment, sometimes those IP addresses change. If all of this sounds like greek or geek-speak to you, let me try to explain it quickly. You can access a computer if you are on the same network in several ways:
By name – mycomputer
By fully qualified name – my computer.mycompany
By IP address – 192.xxx.xxx.xxx
When you are on the same network, you have routers and DNS servers that translate the name that you put in and convert it into an IP address. This is much the way that the internet works; domains translate into public IP address. If your network is set up properly, and you are on that network, you can just type in the name of your computer (e.g., in a Remote Desktop Application) and you "should" be able to connect. If you can't, your internal networking might not be working right. But, if you have the IP address of your machine, you can always use that to connect.
Side note: To get a machine's IP address, all that you have to do is "ping" that computer by simply issuing the command ping mycomputer and it would (hopefully) respond back. In the ping process, I could get the IP address of that machine, for this example, let's say that it's 192.168.1.10.
{ 5 comments }