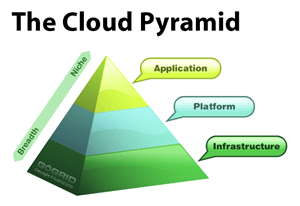 A few weeks ago, I laid out my predictions for 2012, casting seeds into the wind to see where clouds and businesses may crop up. But there are still skeptics out there, people who believe that cloud computing is just a passing phase or that it really isn't that much different than traditional infrastructure. Having lived and breathed cloud for over 4 years, I believe that I have seen it all and heard many of the arguments that say that the cloud isn't really a game changer.
So, I thought that I would present a few Cloud Computing Myths or fallacies that I have come across, to help people better understand what they might be getting themselves into when they go down that cloudy path.
I think that it is important to first outline what experts around the world believe that cloud computing is and then we can look at some of the things that it isn't. Cloud computing is the on-demand and scalable consumption of IT resources via the internet. It is billed by usage and utilizes standard internet technologies when it is deployed.
Several years ago, there was a lot of confusion as to the characteristics of cloud computing because there were various types of clouds available for consumption. In order to present the "layers" of cloud computing, I developed a graphic called the Cloud Pyramid that graphically represents the multiple layers of the cloud. Over the years, people have accepted this visual depiction of the cloud because it is less abstract than more scientific approaches. Let's take a look at the layers of Cloud Computing.
{ 2 comments }