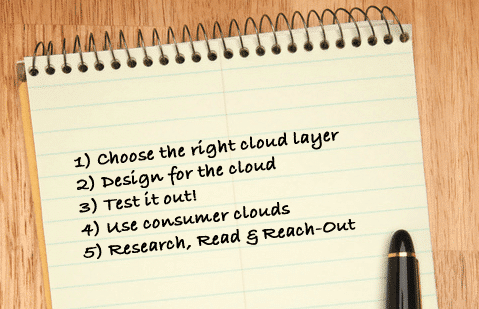 So you have heard about cloud computing but are not really sure what you can do with it. Or maybe, your only exposure to the cloud is what you have seen in ads or heard in the media. Let me tell you, what you see on TV is only a fraction of the cloud's true power. I'm obviously a bit biased, as I work for a cloud infrastructure provider. But that also gives me the ability to really focus in on use cases that seem to be popular this day and age.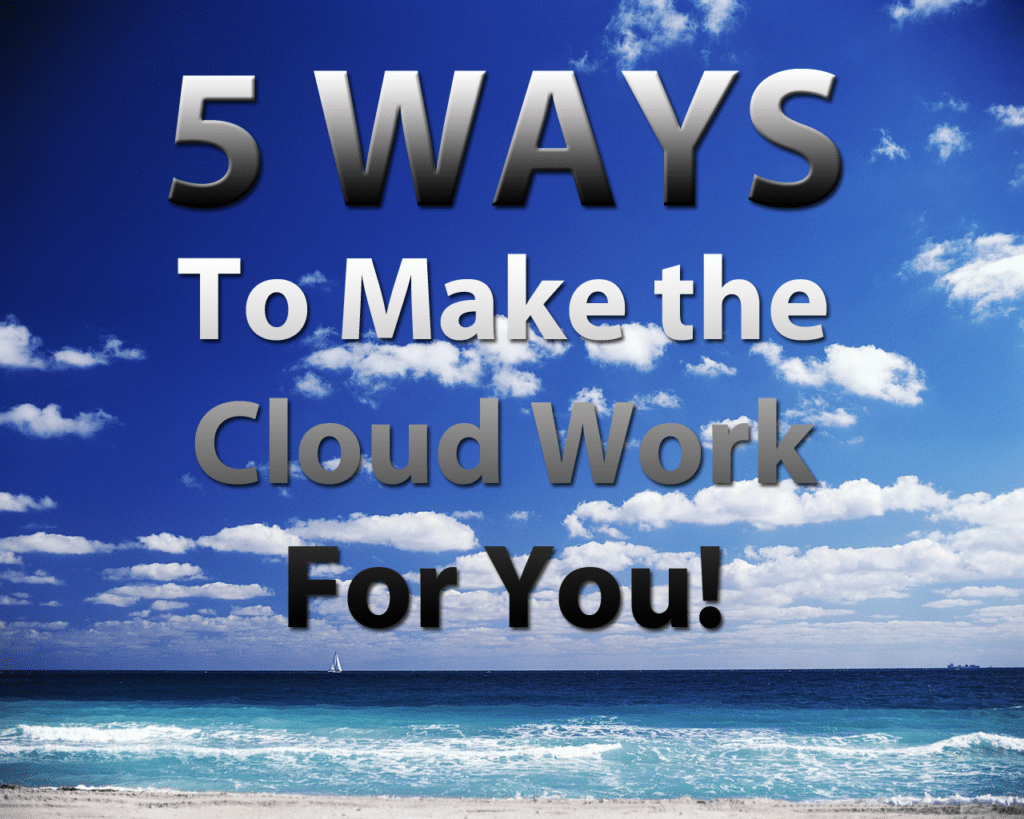 As I wrote in my previous article, there are some things that the cloud definitely is not. And, I would like to add that it is definitely not some sort of magical concoction that deploys and repairs itself. Cloud computing, just like traditional hosting, can have issues or outages if not approached and worked with properly. Think of it this way, if you were a football coach, you wouldn't use your playbook at a baseball game, right? Obviously not. When working with the cloud, you need to design and build specifically for the cloud in order to take advantages of its capabilities and strengths.
With this article, I want to provide some ideas on ways to make cloud computing work for you. That is to say, some best practice suggestions and implementation ideas that can get you down the road toward success. The most important thing to remember when embarking on a cloud adventure is to know that no two cloud are the same. So if someone is trying to sell one a "one size fits all" type of solution, you might want to consider a different vendors.
1) Choose the Right Cloud Layer – In my previous article, I briefly outlined the distinct layers of cloud computing: Application, Platform and Infrastructure. When you are thinking about adopting a cloud strategy, you need to be sure that you select the right layer for your architecture as they can be dramatically different. Even within the same layers there are nuances that can change the direction of your IT rollout. Without completely rehashing the previous article, you need to decide what your business needs. Is it merely that you want to have a shared network drive for backups, document storage, remote access and disaster recovery – a cloud storage, if you will? You are most likely looking at a cloud application like Dropbox or Box.net. On the other extreme is the infrastructure side where you can essentially build that cloud storage example above yourself as a business model or for your enterprise, using a variety of infrastructure components like load balancers, servers, firewalls, storage and other appliances. The infrastructure side provide flexibility and a higher degree of control while on the application side, you get a "pre-packaged" solution that, most likely, will not be tailored exactly to your needs. And right in between these two is the platform layer, where you get more flexibility than the application side, but less than the infrastructure side and you only have access to a framework like .NET or Ruby, for example. But, the underlying infrastructure (e.g., patching, distribution of compute, etc.) is managed for you. So figure out what you really need and how you will use it.
{ 1 comment }