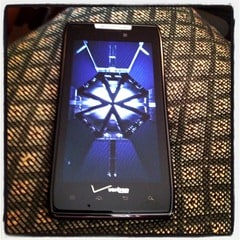 While Mother's Day has come and gone, and yes, all of the Cast of Dads were able to plan ahead to treat the moms (and wives) of our lives to their special day, we do have a "Mother's Day Special" after the day went by. And, this episode marks a great milestone for the Cast of Dads – we have a sponsor (Motorola and their new Android RAZR). Let me cut to the chase here – we are GIVING ONE AWAY! All that you have to do is listen to this podcast and then head on over to this episode of the Cast of Dads website to enter. We put the RAZR to the test during Mother's Day and talked all about it, as well as other Mother's Day festivities. Alas, we couldn't use the RAZR for shaving but heck, that could be coming someday! A true "dad's smartphone!"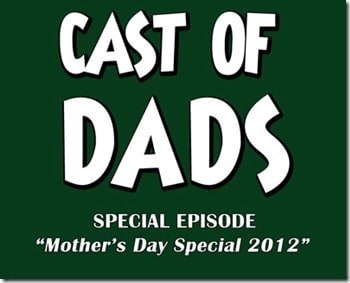 We are also calling this a special episode because not all of the Cast of Dads were present. Max was out sailing with his son – what a cool and special occasion! But we covered a lot of other really fun topics – can you say trains, home movies, graduations, getting back to nature and scuba diving? We never know what direction the podcast will go, and that's what makes it fun!
And thanks again to Motorola for sponsoring this episode. In fact, I'm using the Wifi tethering option to write this post!
The Topics
{ 0 comments }