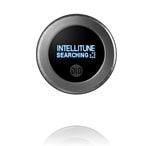 Back in June of 2008, I did a review of Digital Lifestyle Outfitter's TransDock Micro for the iPod. In my review of the previous version, one of my "complaints" was TDMA interference (the buzzing that comes through speakers when your iPhone is near it) and the fact that it wasn't certified by Apple. Specifically, I wrote:
"The iPhone is not officially supported with ANY FM transmitter device due to the TDMA noise that comes from the iPhone transmitter. However, you can use it by either putting you iPhone in Airplane mode or just dealing with the noise (often you can position your iPhone to minimize this)."
A week ago, DLO announced a new version of the TransDock Micro, specifically designed for the iPhone. I was lucky enough to get one for my family vacation which was a road trip from the Bay Area down to Los Angeles. During my trip, I had time to put the new TransDock Micro through some thorough tests. I noted that all of the features from the previous version were carried forward, including:
FM transmitter plays iPhone audio over your car's stereo
TransDock Micro charges your iPhone while it is connected
You can automatically detect the radio frequency that has the least interference using the IntelliTune technology
Extremely easy to use interface: push to automatically scan for best frequency or spin dial to manually choose a frequency
Easy to read digital display
Comes with a 4 foot cord
To see full details on the product functionality, I encourage you to read my previous review as nothing has significantly changed. What HAS changed, is that they have shielded the TransDock Micro to prevent the TDMA noise that comes over the car speakers. This version of the TransDock has been certified by Apple to work with the iPhone. When I tested the previous version, I had to keep moving my iPhone around to various points in my car to attempt to eliminate the TDMA buzz. Those days are gone.
I was hard pressed with this new version of the TransDock Micro to hear that bothersome TDMA noise. The only time I was able to force it to buzz was when I put my iPhone directly on top of the TransDock Micro or on top of the radio itself. Other than that, it performed flawlessly. The TransDock Micro also works with all dockable iPods. During my road trip, I had no issues using the ItelliTune to find interference-free frequencies. The Bay Area is super-saturated with radio stations, so at times it was a bit difficult find a good station to tune to, but after trying a few, I was always able to get good reception.
The suggested retail price is $69.99, however on Amazon, the current price is $59.99 (as of 4/5/09) which is a good deal.
If you are looking for a great addition to your audio experience in your car, and want an FM transmitter to play your iPhone audio over your car stereo, and NOT get any annoying buzzing coming across as well, then you definitely need to pick up one of these!
HTD Says: If you have been waiting to get an FM transmitter because of speaker noise or interference or a lack of features, wait no more and get the DLO TransDock Micro for iPhone! It's worth it!