While I was never a huge LEGO aficionado when I was a child (don't get me wrong, I built plenty of magical creations with LEGO), I never obsessed over getting those huge sets with thousands of pieces. I had plenty of friend who did though. And I'm going to guess that if they had this job, creating a full-sized Chevrolet Silverado using 334,544 LEGO pieces, that would be their dream job!
A team of 18 building comprised of students from the Oxford Community School's FIRST LEGO league and from Detroit's Ralph Waldo Emerson Elementary's A World in Motion Program as well as people from Chevrolet spent well over two thousand hours assembling a near replica of the 2019 Silverado 1500 LT Trail Boss.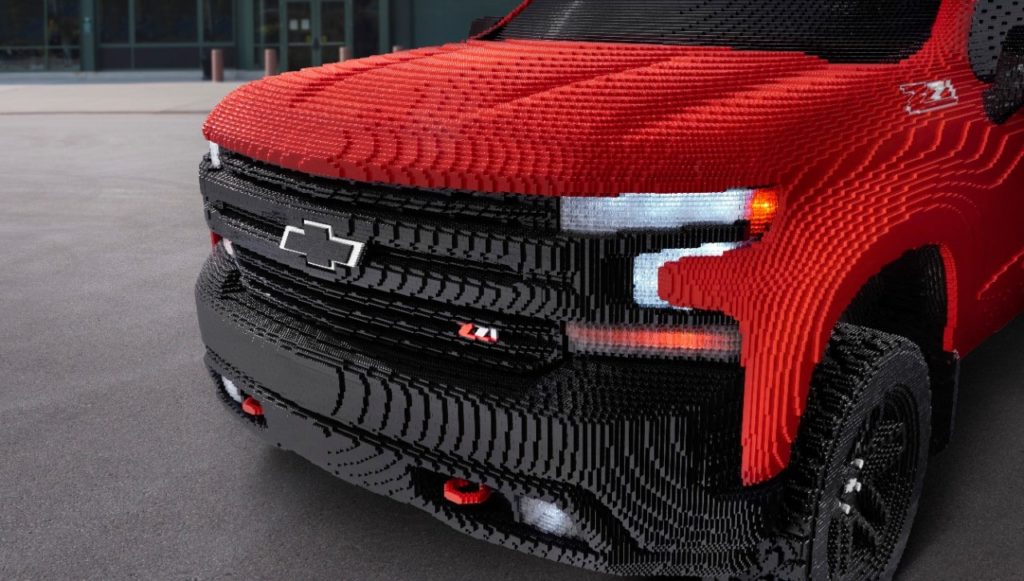 That, in my mind, takes a lot of patience and dedication! (Just knowing from having assembled a few "smaller" LEGO sets with my friends when I was a child.)
Why & How Was This Chevy LEGO Model Made?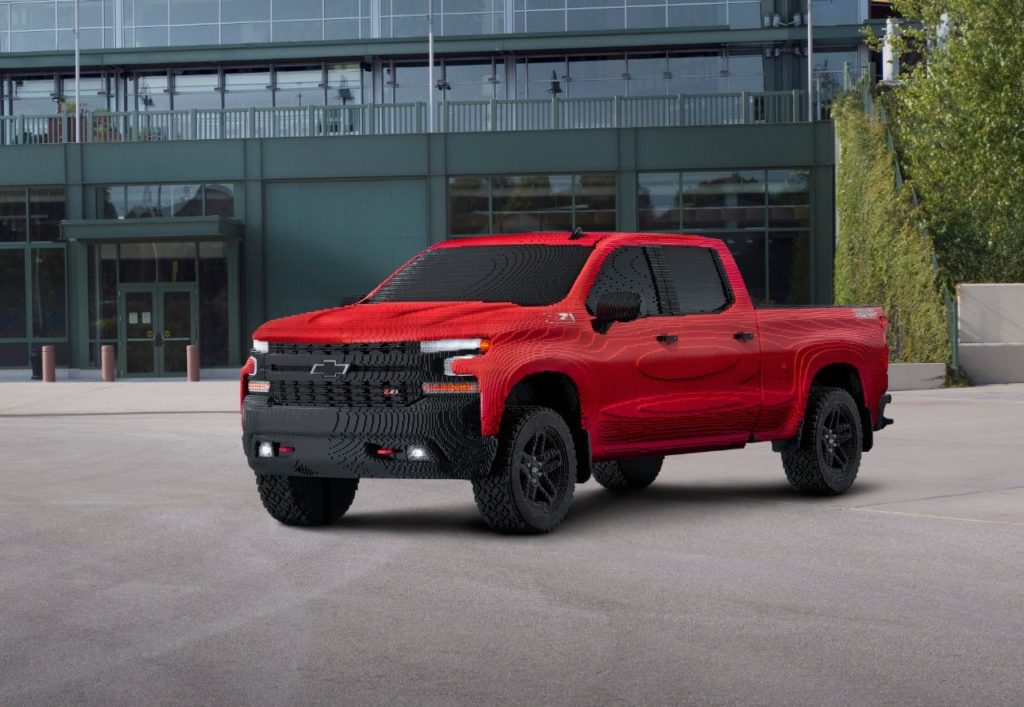 In 2017, Chevy and Warner Bros. Pictures made "The LEGO Batman Movie" as well as the LEGO Batmobile from Chevy. The LEGO Batmobile was built with 344,187 LEGO pieces. Chevy wanted to continue to drive this collaborative relationship.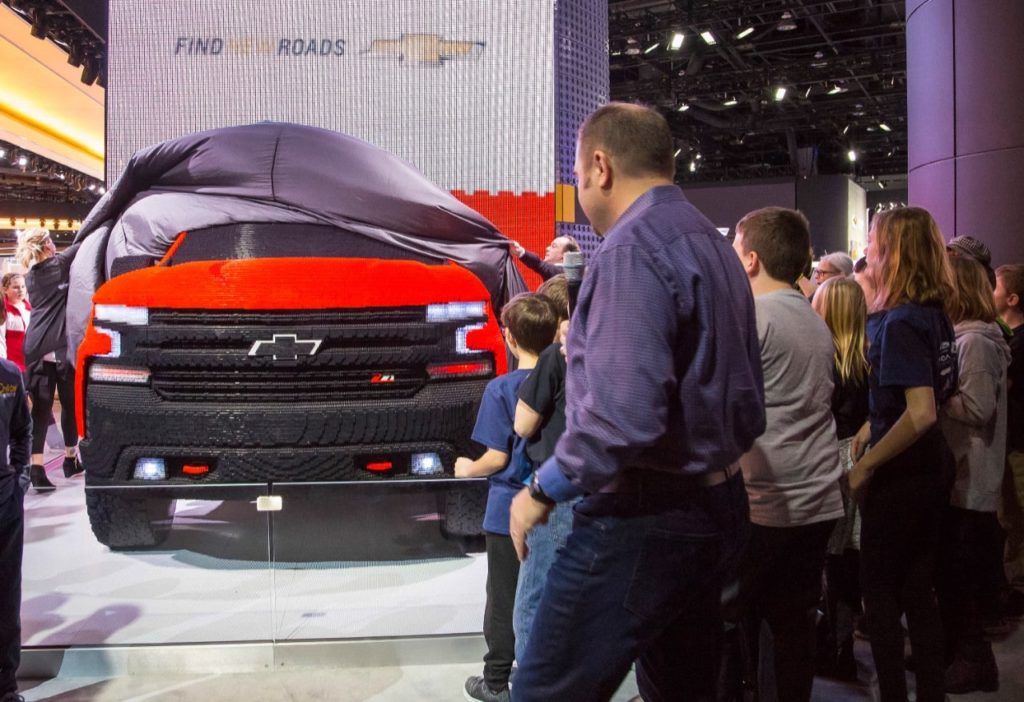 In fact, in the new "The LEGO Movie 2: The Second Part" which will debut in theaters on February 8, 2019, there is a custom-made mini-build of the Chevy Silverado as well.
This LEGO model measure 6 feet high, 20 feet long, and 8 feet wide, true to size of the actual 2019 Silverado 1500 LT Trail Boss. And it weighed 3,307 pounds!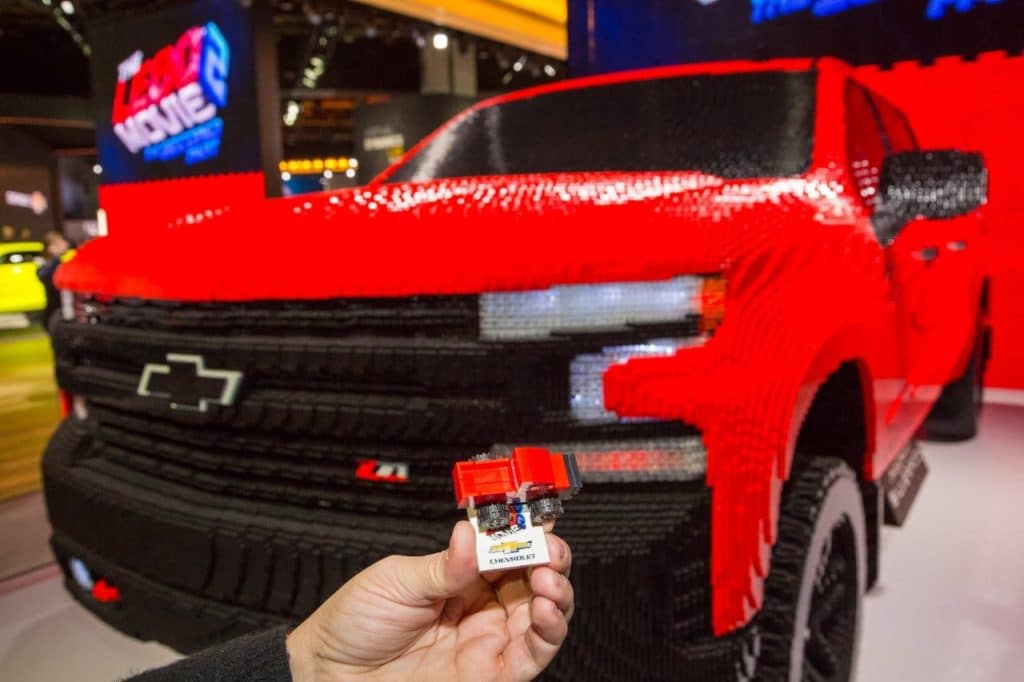 The build of the LEGO Silverado was done completely by hand and even has working lights and some unique graphic details. What I found fascinating, however, was actually watching this time-lapse of the Chevy Silverado LEGO build.
Impressive, right? Well, congrats to the build team for putting together such an amazing LEGO masterpiece! Those kids should get a kit of their own (with the same 334,544 LEGO pieces). I'm sure their parents would absolutely LOVE that!
HTD says: I love when adults can be kids again (and especially work with other kids on creative projects). This LEGO build of the Chevy Silverado looks like so much fun! I'm a bit jealous!