This post is sponsored by Kelley Blue Book; however, all thoughts and opinions are my own.
For many years, I have done car reviews on this site, HighTechDad. My reviews were more about my impressions of the vehicles as a dad and geeking out on the car tech and less about the "under the hood" type of reviews that you might find in an automobile trade publication. I started doing so many, I actually registered a domain, CarTechDad.com, which simply points to my car reviews on HighTechDad. I had bigger ideas for that domain, but they never materialized, and now I think I have found a site which is what I had in mind for creating – Ride.Tech.
Ride.Tech, a recently-launched news and information site specifically covering the automotive and related technology sectors, was developed by a brand well-known in the automotive industry, Kelley Blue Book. Ride.Tech has appropriately curated content, editorials, and articles relevant to this powerful and growing sector of technology and how it relates to transportation.
Decades ago, car technology was much less complicated. In fact, automobiles were much easier to work on. Modern vehicles have so much technology built-in, they are more powerful than computers of yesteryear. And with autonomous, hybrid, and pure battery-powered vehicles now either available to consumers now, or being tested on the roads, the complexity of this new technology is hitting the consumer. Ride.Tech is designed to help consumers navigate these emerging vehicle technologies, and make smart, informed decisions on their own choices when it comes to newer car tech.
Driving Through The New Ride.Tech Site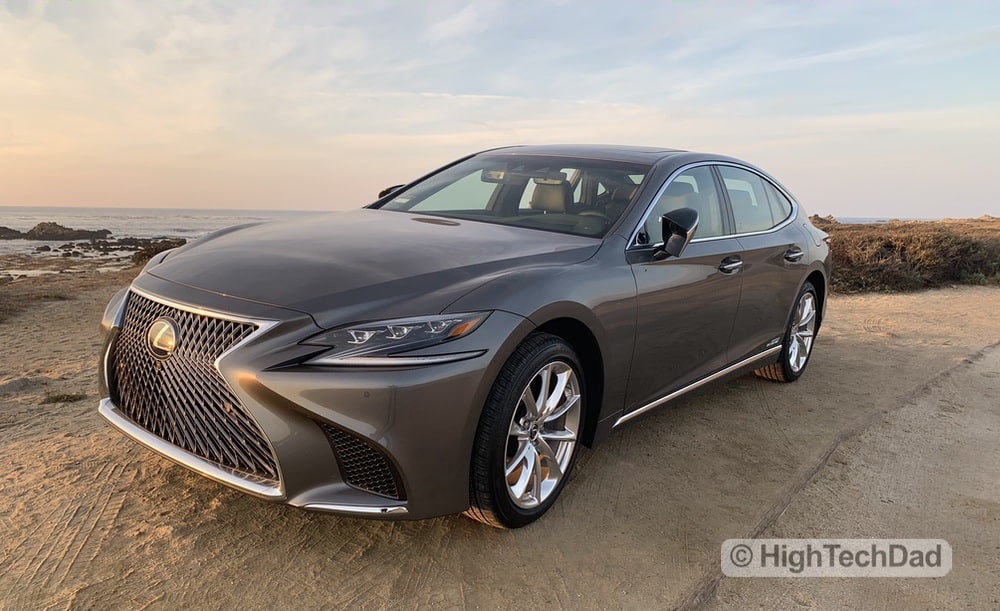 Ride.Tech has content to satisfy car tech aficionados like me with a wide variety of editorial content from all types of categories. Interested in autonomous vehicles and the latest innovations making this sector one of significant relevance in the automotive space? Just peruse the Self-Driving category. Want to learn more about what the up and coming hybrid or completely electric vehicles are bringing to the market? The Electric & Hybrid category explores individual vehicles as well as industry trends to watch for.
The Mobility Lifestyle category drives down the path of auto tech and transportation technology that the modern generation has the luxury of enjoying with editorial content covering topics beyond cars and goes into stories on ride-sharing, flying cars, connected vehicles, parking, urban environments, and more. And the Best Rides & More section looks at specific vehicles to potentially help you with your buying decisions. Do you want a Gas-powered car, a Hybrid, a Plug-in Hybrid, or a purely Electric vehicle? This article walks specifically through some vehicle recommendations for each vehicle type.
Articles on Ride.Tech are added regularly, making the site a destination property for anything car tech related.
For example, a topic that has always been an interest of mine has been around autonomous driving and the ethics involved in removing the human aspect from driving decisions. The human brain can process a massive number of critical decisions instantly, weighing the ethics of one choice against another in nano-seconds. For example, as a human driver, if you have two decisions to be made in a split second, like swerving not to hit a child in the street, crash your vehicle head-first into a pole, or hit an elderly couple on the other side of the road, the brain can quickly weigh that decision and choose an outcome based on what that particular human driver deems ethical to them.
But what would an autonomous vehicle do in the same scenario? The Ride.Tech article "Self-Driving Cars: Saving Lives is Worth Losing Lives" discusses this very topic. In fact, what this article points out is that millions of lives are lost by human drivers, ones who actually are NOT making sound decisions when it comes to driving. And, as more and more autonomous vehicles enter the road and control driving interactions via computers, the number of automotive deaths will actually decline.
Getting to this autonomous roadway will take many, many years. It requires the technology to advance, the retiring or removal of non-autonomous vehicles, the willingness for humans to embrace this new, potentially life-saving technology, and improvements of the technology through mistakes and corrections.
The article's author, Lawrence Ulrich, clearly points out "Robotic cars have much to learn about the nuances of driving, especially the tricky ballet of city streets and tangled intersections. But robocars won't text or speed. They won't run red lights, weave through traffic, or take other reckless risks. And they'll never, ever drive drunk, a condition that, despite strides in enforcement and education, is still responsible for about 10,000 annual fatalities in the U.S. alone."
Personally, I'm still a bit paranoid about some of the automation on the road. It's a combination of faith in the autonomous tech of these vehicles and the lack of trust I have in the current day, distracted drivers of regular, non-smart vehicles. The scale has to tip a lot in favor of autonomous vehicles before I believe the roads are actually safer.
The Automotive Future as Covered by Ride.Tech
Technology, in general, is evolving faster than most of us can keep up. To stay on the cutting edge and know what tech is relevant or not requires lots of reading and research. The same goes for automobiles. And, when you meld technology and transportation, the choices become even more complicated and complex to understand.
If you are looking to purchase a new, technologically advanced vehicle, or even just use one, I encourage you to do some research to understand better what tech is relevant and important, and what is not. Hybrid and electric vehicles, for example, are getting much better. And, I personally believe that there will be a dramatic evolution or transformation of battery technology which will enable longer-range vehicles and ones that can make smarter, more ethical decisions in a much better manner.
And, you can subscribe to Ride.Tech as a single source of automotive technology content to help you get down that road towards the future. Transportation is more than just cars, it's technology, intelligence, innovation, performance, and inspiration, and Ride.Tech brings all of that to you.
HTD says: Automotive technology is evolving quickly! The only way to ensure you fully understand the trends is through regular research. Ride.Tech provides editorial insights and industry analysis to keep you ahead of the curve!