I don't usually write about products currently in crowdfunding stages, but I decided to make an exception with the ZIKE MagSafe Charging Stand. Also, this article is not an official review as I'm writing about the pre-production sample sent to me of the ZIKE. But, I wanted to offer some insights and share pictures of this product as I feel that it has some great potential, especially if you want to take advantage of the pre-release pricing on their Indiegogo page. Remember, everything you see or read in this article is based on a pre-production version of the ZIKE MagSafe Charger – the final version will most likely be refined. (*Disclosure below.)
I love wireless charging. I'm tired of having charging cables get lost, break, or simply not work. Changing my iPhone by putting it on a pad without connecting anything to it is great. And, when Apple came out with the MagSafe charging capabilities for the iPhone, I was instantly a big fan. With MagSafe charging, there is satisfaction from both hearing the connection sound and feeling the magnet click into place.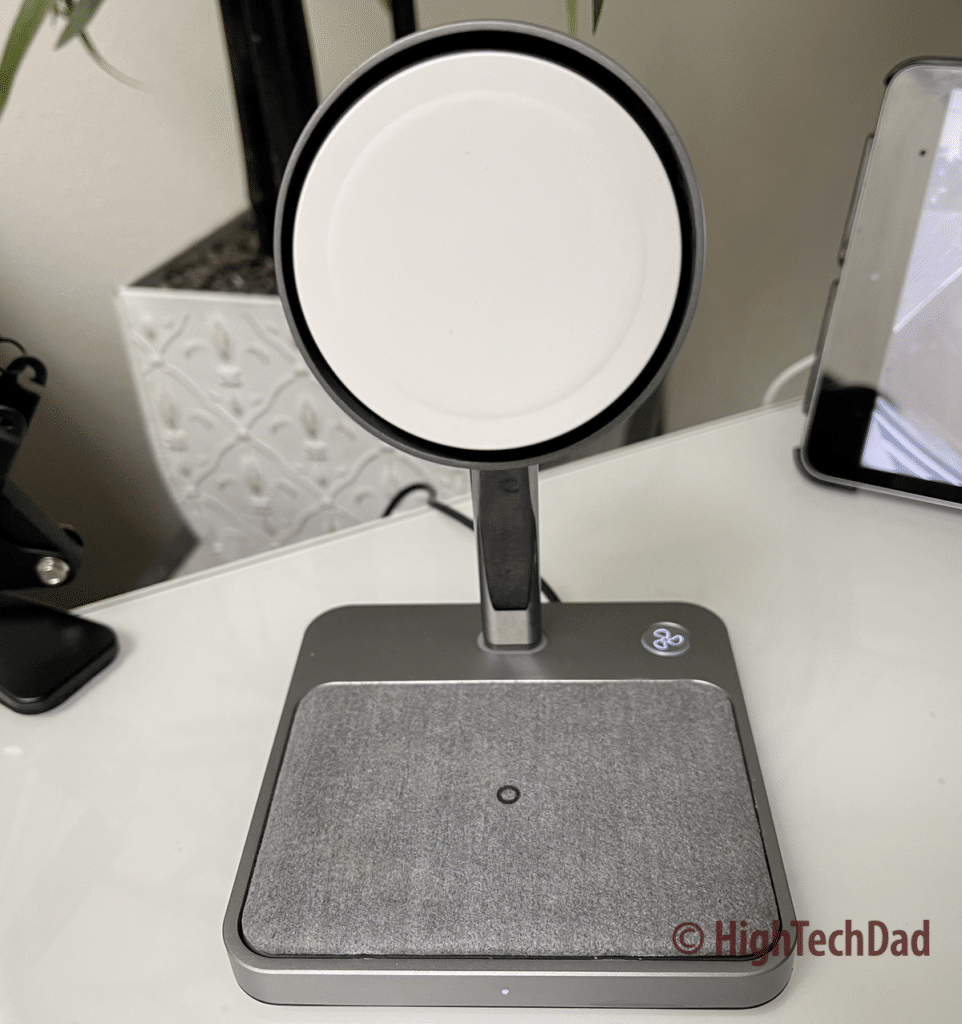 Wireless charging stands are a great idea as well. I have tested and reviewed quite a number of them. I even tested one similar to the ZIKE MagSafe Charging Stand where your iPhone 12 or 13 is held onto the charger stand using the magnet and then wirelessly charged. However, the ZIKE MagSafe Charging Stand is unique from others that I have tested in a few ways.
What is MagSafe?
In some of the more recent iPhone models are wireless charging coils that allow you to charge your iPhone wirelessly. With the iPhone 12 and 13, Apple introduced a ring of magnets surrounding the charging coils. When an Apple-certified MagSafe charger is connected to the iPhone, the charger is securely held into place.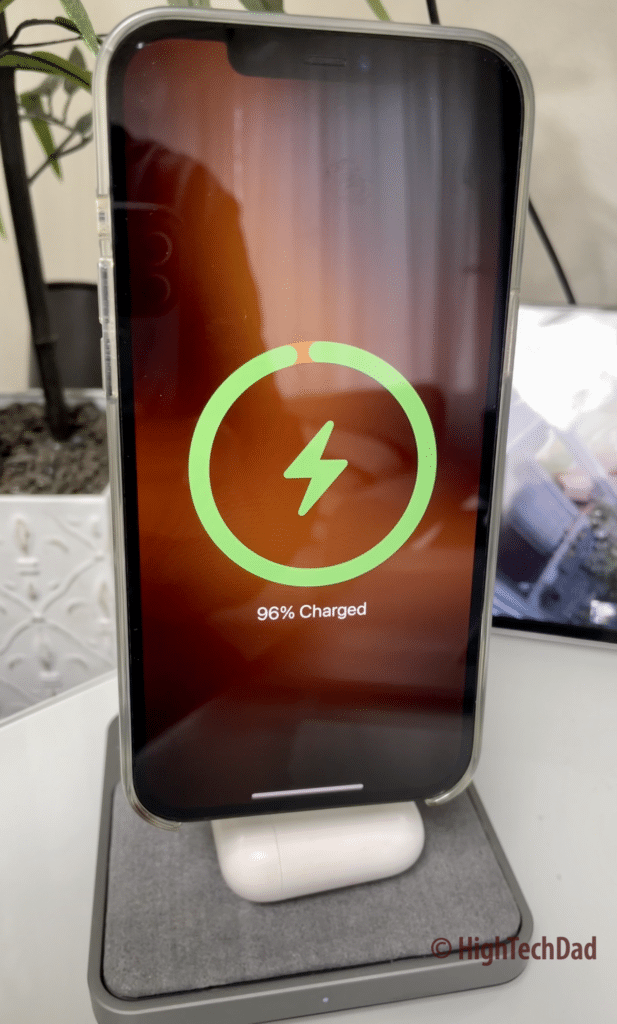 The big advantage of using MagSafe wireless charging, apart from the secure magnetic connection, is that you can achieve faster wireless charging than other types of wireless chargers. Qi-enabled chargers typically will deliver only up to 7.5W of power to compatible iPhones. With MagSafe charging, you can get up to 15W of wireless charging power with the iPhone 12 and 13.
What does that mean? With up to twice the wattage, your iPhone 12 or 13 will charge much faster than with a Qi-enabled charger.
Also, there are plenty of chargers out there that say "MagSafe Compatible." These chargers do work with the magnets built into the iPhone, but they don't have official Apple MagSafe components inside, and they have not passed Apple's rigorous testing and certification processes. And, those "MagSafe Compatible" products typically won't get that full 15W wireless charging capability and will be at the 7.5W level.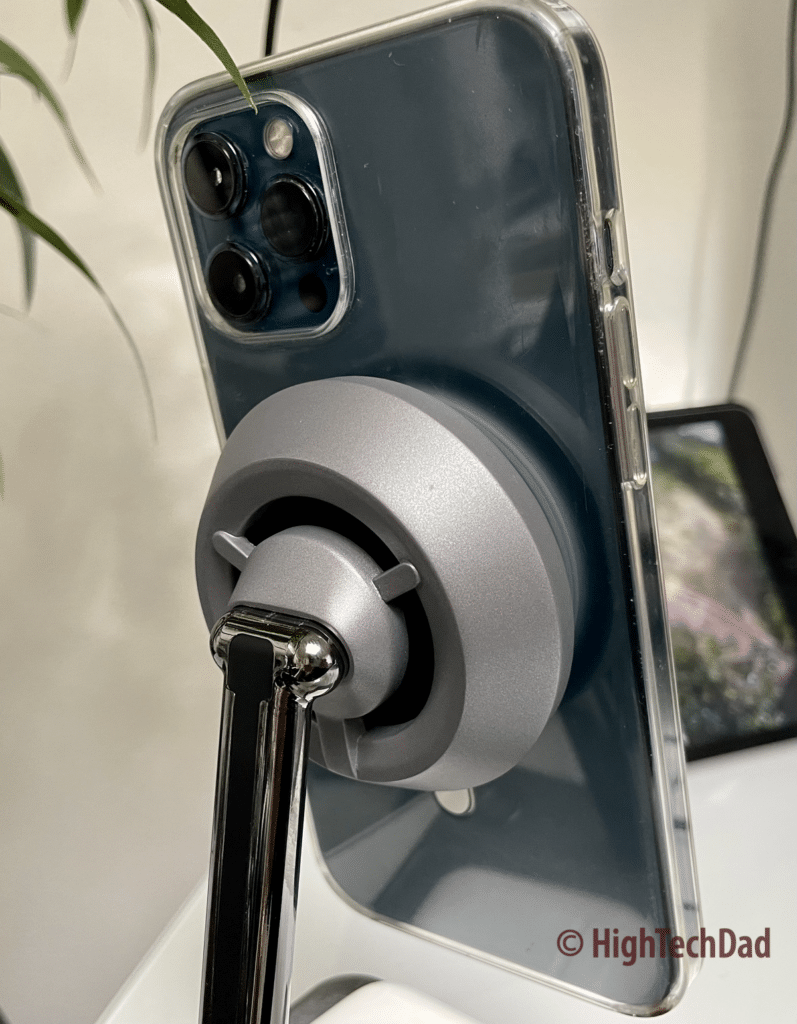 The ZIKE MagSafe Charging Stand actually has the certification "Made for MagSafe," which means that it has passed the testing that Apple requires for that badge of honor.
But, while MagSafe charging at 15W is fantastic, there is another factor to consider. Heat. When you are charging at 15W, your iPhone will warm up considerably. Apple knows this, so when your iPhone detects that the temperature is getting high, it will automatically reduce the wireless charging wattage so that your iPhone will cool down.
And this is something that the ZIKE Charging Stand addresses with its design.
Preview of the ZIKE MagSafe Charging Stand
Again, this is not a review, but more of a preview of the ZIKE MagSafe Charging Stand that, as of this writing, is currently undergoing funding. But here's what I can say about it based on my hands-on with the pre-production model.
The big differentiator with the ZIKE is the fact that they have built in a fan into the MagSafe charging puck (holder). This directly addresses the issue of the iPhone overheating when charging at 15W and being throttled by to 7.5W.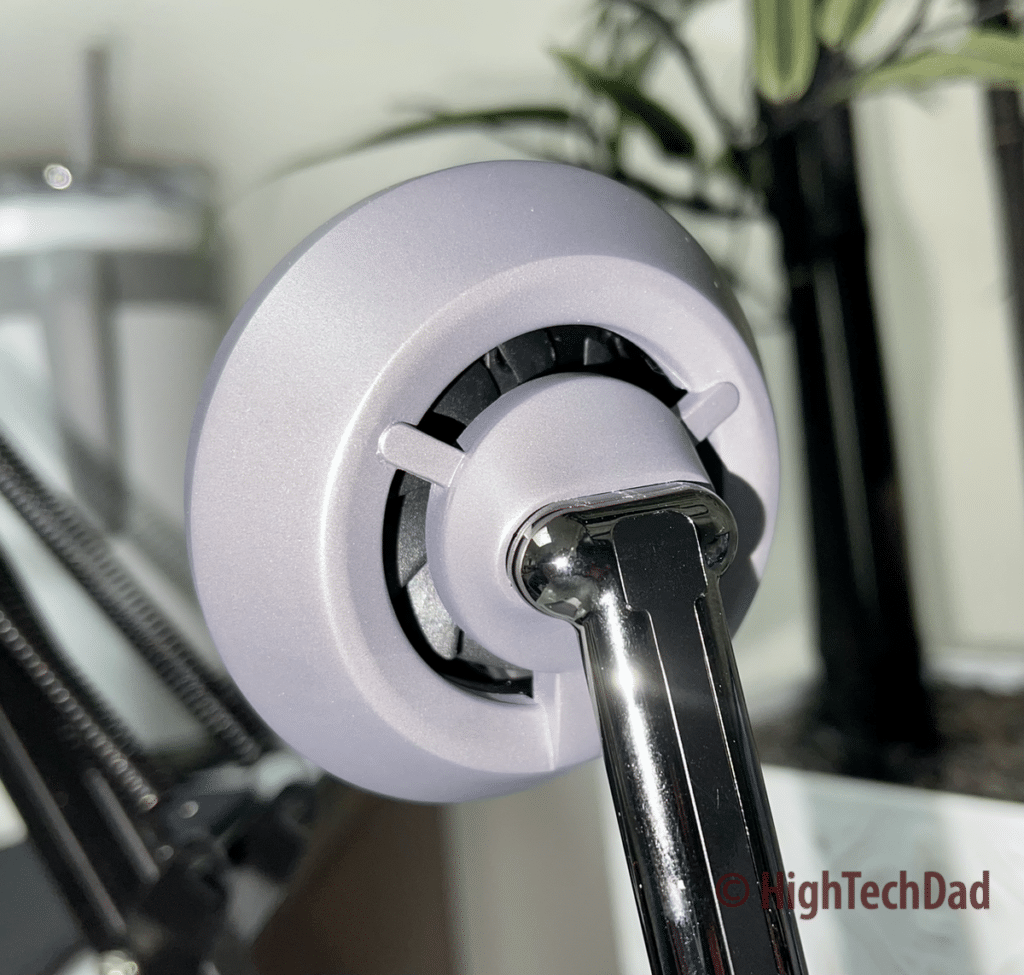 Built into the base is a soft touch button that you can press to turn on the fan. It is manual. According to ZIKE, this allows you to charge your iPhone fast for a longer time than with other Made for MagSafe products, including the Apple "puck" charger.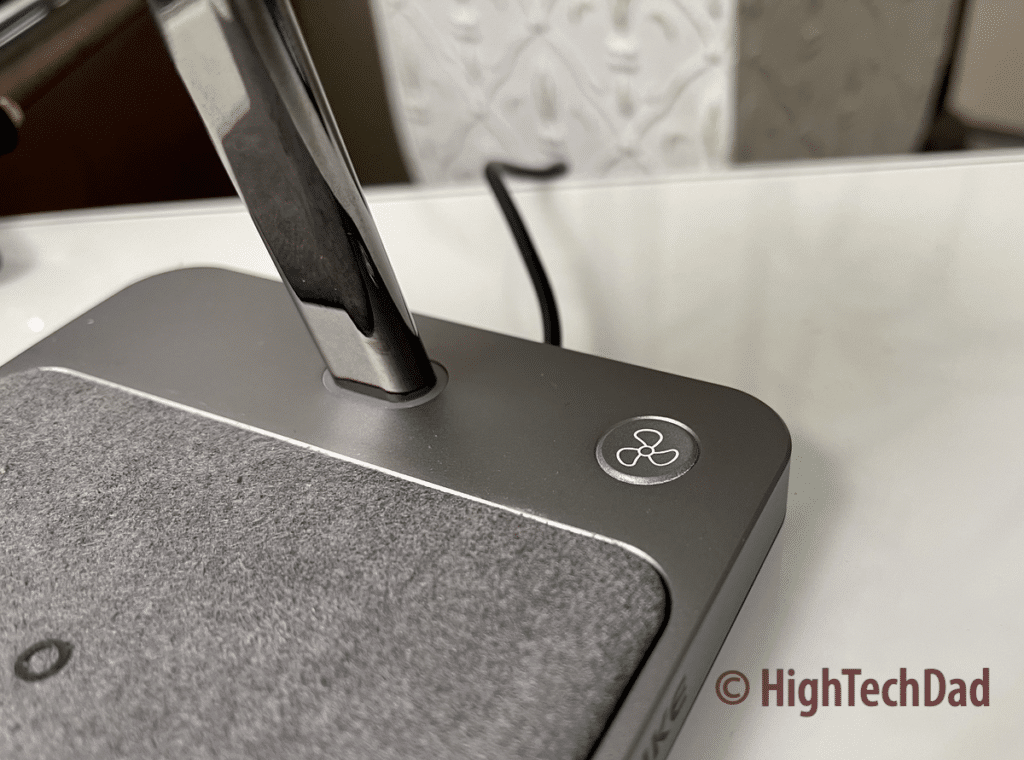 ZIKE does have a graphic on their crowdfunding site that shows how much longer the 15W MagSafe charging happens when the fan is active versus some of the competition (including Apple). (I personally have not verified this through testing.)
Also, based on your settings in your iPhone, if your iPhone is at 80% or higher battery capacity, the 15W charging is reduced.
So, how do you know when you are charging at 15W? ZIKE makes it easy. They put a light on the bottom of the stand. It will turn on when it is running at 15W.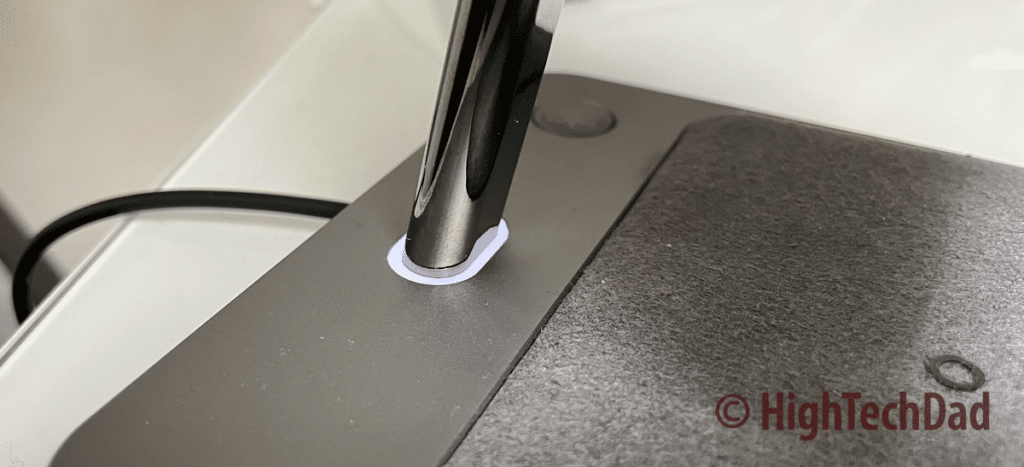 Some other nice features of the ZIKE MagSafe Charging Stand:
40º viewing angle for the mount
Ability to rotate and charge the iPhone from portrait to landscape
Qi-compatible wireless 10W charging base for compatible smartphones or earbuds
Comes with a power adapter – no need to purchace a wall plug
Power adapter can be used overseas with different plug adapters
Status indicator on the front to show it charging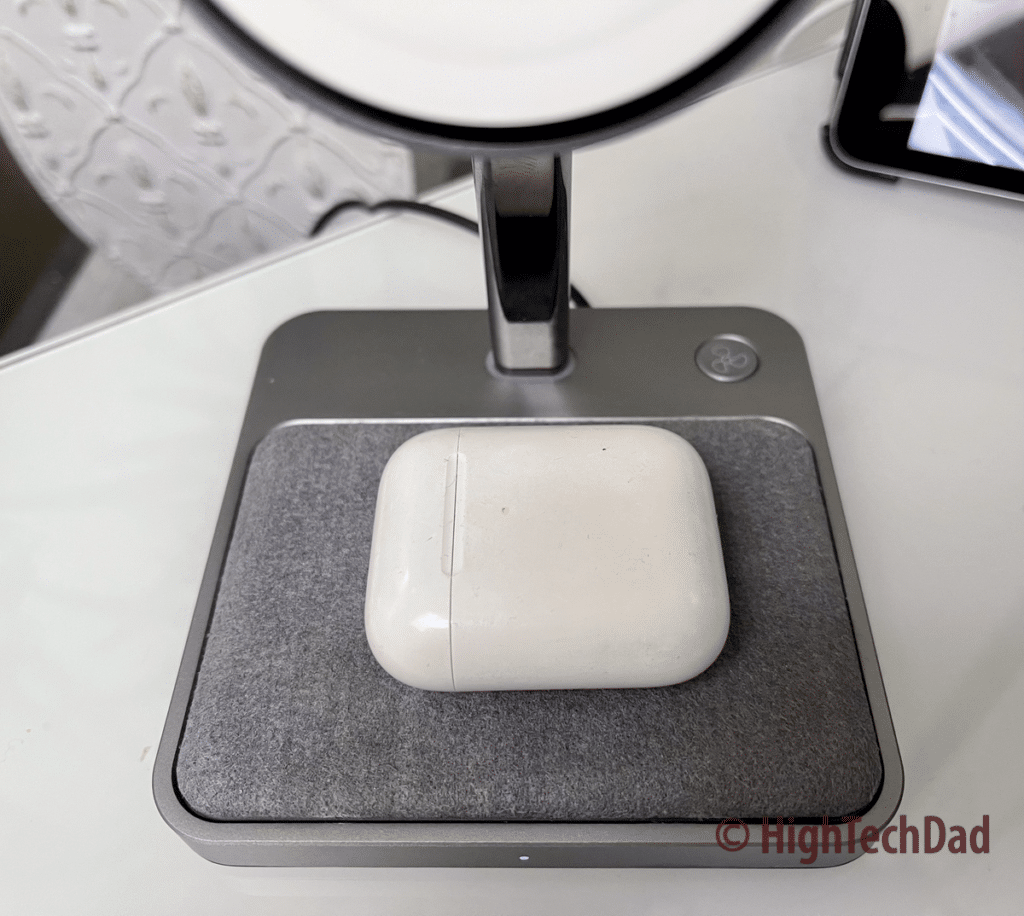 The only issue I encountered and told ZIKE about was that this pre-production model that I tested didn't have a very good hinge. It couldn't hold the weight of an iPhone 12 Pro Max with a MagSafe case on it and kept tilting down. The iPhone was securely connected; it's just that I wanted to tilt my iPhone to a higher viewing angle.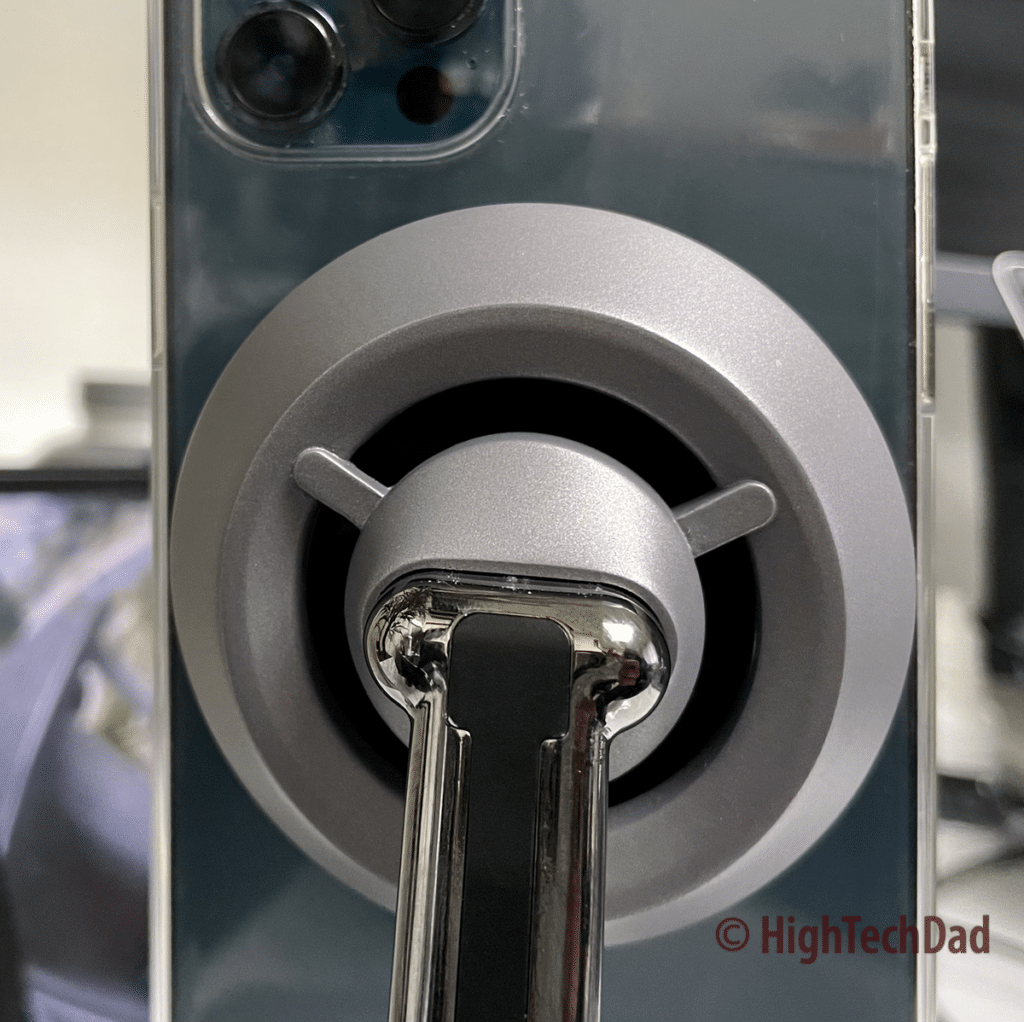 They did tell me that the production models do have a redesigned hinge, specifically "The final production unit will have a very tight hinge (similar to laptop hinges) that can support the weight of the largest iPhone with case."
I will, hopefully, be receiving the production version of the ZIKE MagSafe Charging Stand and will do a review of that once I do.
If you are interested in helping to fund this product, visit their Indiegogo site as the price for the ZIKE during the funding stage is dramatically lower. As of this writing, they are at 265% of their initial goal with 23 days left.
Disclosure: I have a material connection because I received a sample of a product for consideration in preparing to review the product and write this content. I was/am not expected to return this item after my review period. All opinions within this article are my own and are typically not subject to editorial review from any 3rd party. Also, some of the links in the post above may be "affiliate" or "advertising" links. These may be automatically created or placed by me manually. This means if you click on the link and purchase the item (sometimes but not necessarily the product or service being reviewed), I will receive a small affiliate or advertising commission. More information can be found on my About page.
HTD says: While I don't normally write about crowdfunded products, the ZIKE MagSafe Charging Stand has some features that make it one of the fastest wireless charging stands around!