I recently installed the latest update to iOS. Everything went smoothly. And I have been testing out the Developer Betas just to "stay ahead." But, twice now, I have run into an odd error message that popped up with I opened Apple Home to control my Smart Home. The message said "Reset Home Configuration?" as my Home simply showed a "Loading Accessories and Scenes" message. The problem is, resetting the configuration would mean that all of my settings would be destroyed, and I would have to start from scratch. That was NOT what I wanted to do. But I figured out a fix, and I wanted to share it!
The full "Reset Home Configuration?" popup message honestly sounds a bit scary. It says:
To me, that sounds like basically a hard reset which was what I was definitely not looking for. I wanted just to get back to where I was, with numerous smart devices already configured. And, I don't think my wife would be too happy if suddenly she couldn't control her outdoor cafe lighting (I had just taught her how to do that).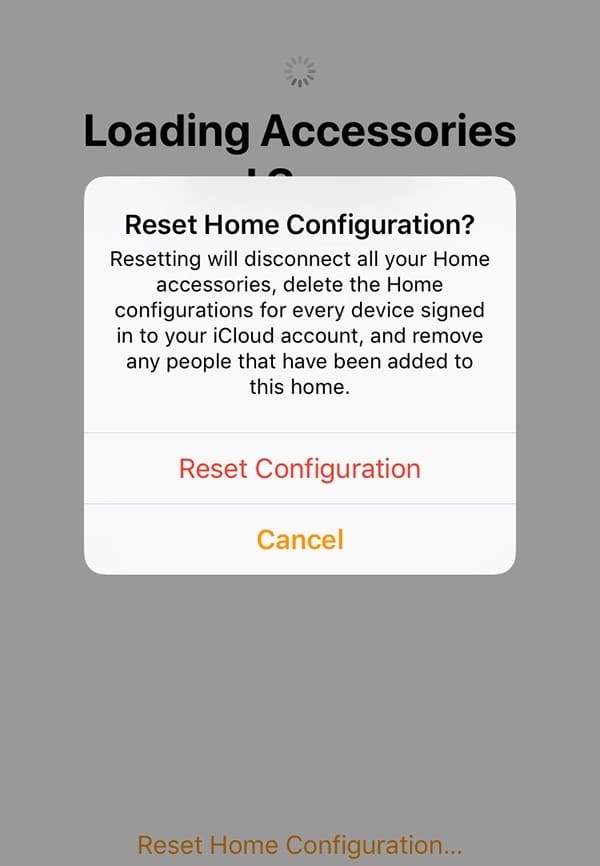 So, I started thinking, what could I do to reset, or even better, rebuild what I had created within the Apple Home environment without having to start over completely? I didn't want to reset my settings because I would be stuck reconfiguring if I took that path as well. (Note: I have seen some articles that recommend a full reset – but I didn't want to accept that as my only option. I think you should take that Reset option only after trying everything else possible.)
I finally figured it how to fix this Reset Home Configuration issue and was able to test it again when the issue popped up a second time. And it is pretty easy to do! Hopefully, the solution below will work for you. Please test it out and if it works (or not), leave a comment!
How to fix the Reset Home Configuration popup error
The thing to remember about Apple Home and HomeKit is it is tied to your iCloud account. The hint that got me thinking was in the error message itself – "…signed in to your iCloud account…". So here is what I did.
Click CANCEL when you see the "Reset Home Configuration" popup message. You do NOT want to reset it!
Next, navigate to your Settings application.
Then, click on your Apple ID to access Apple ID, iCloud, Media, and Purchases.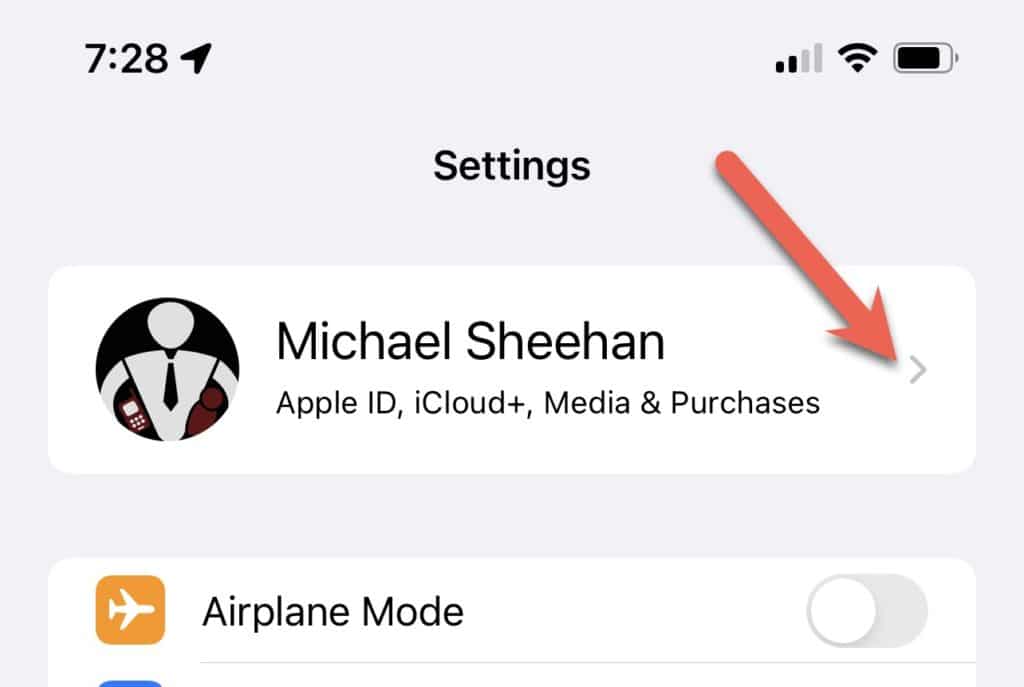 Once you are on your Apple ID settings page, you will want to scroll to the bottom of the page.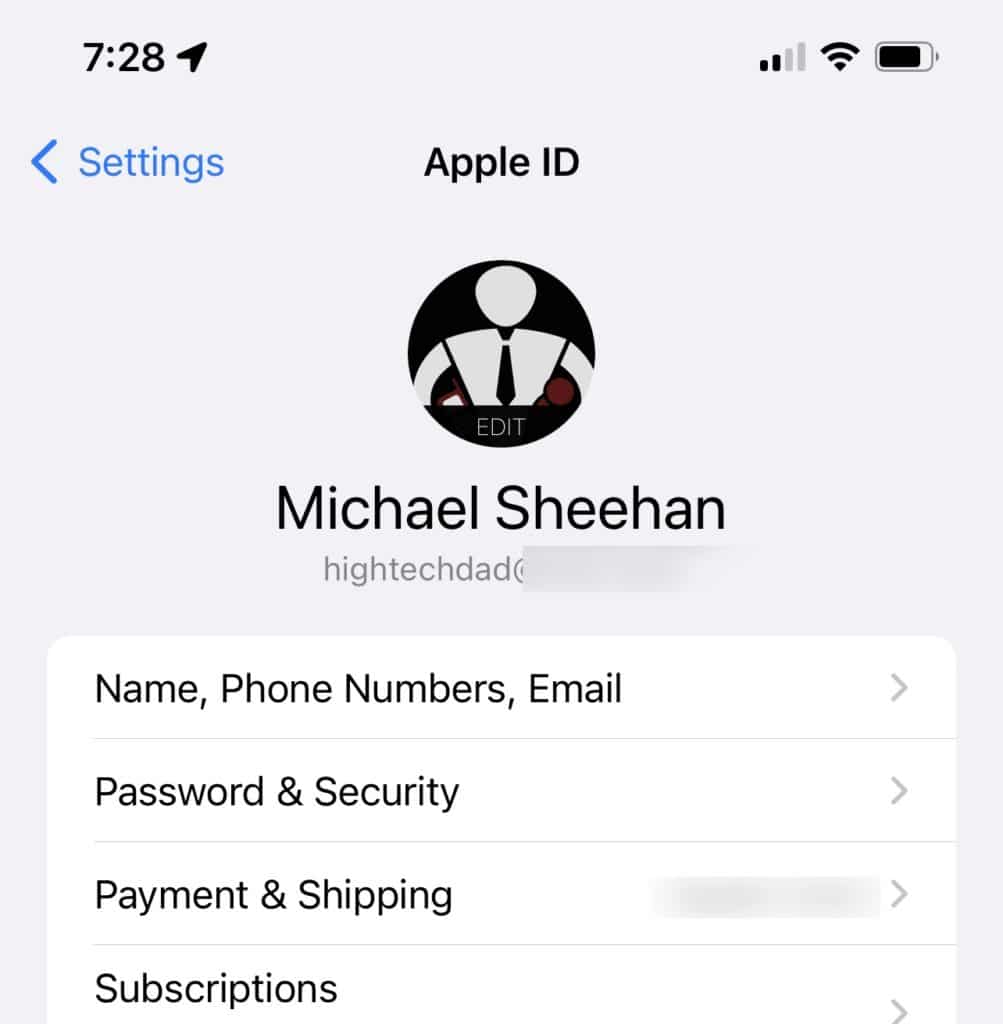 At the very bottom of the page, there is a Sign Out button. You will want to click on that.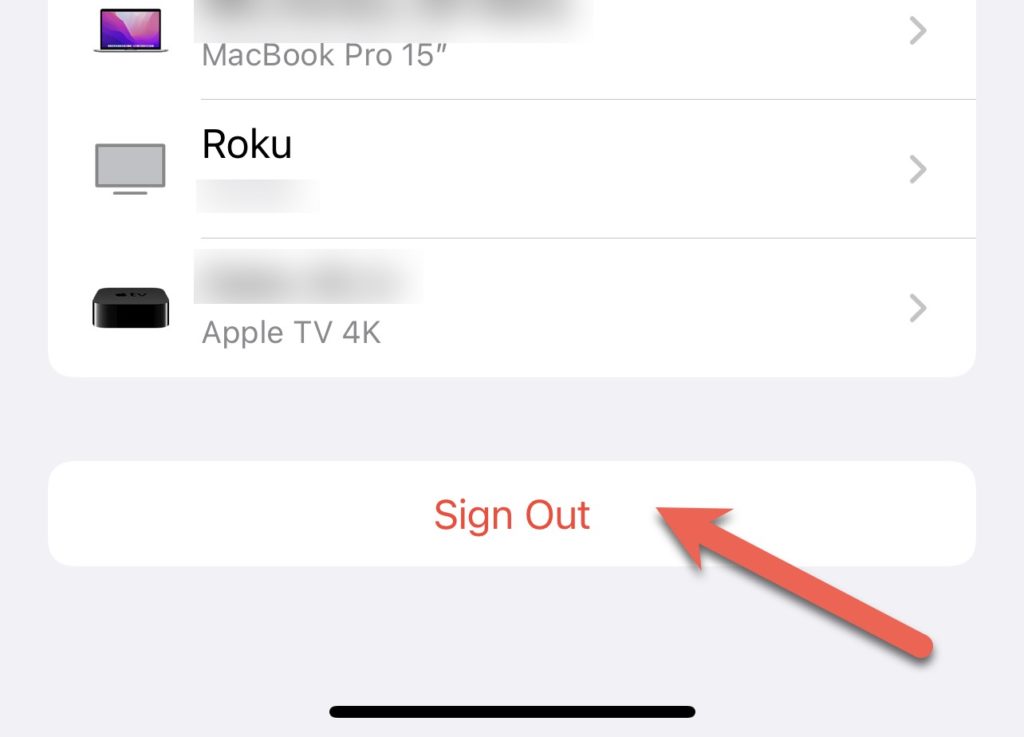 Side note: I actually use two Apple IDs, one for my main account and one for my Store account. Why do I do that? Well, it's complicated, and honestly, I don't quite remember anymore (and it has caused me some other issues with purchase approvals for my family…but I digress.)
If you have two options (like in the image), choose the one that says "Sign Out of iCloud."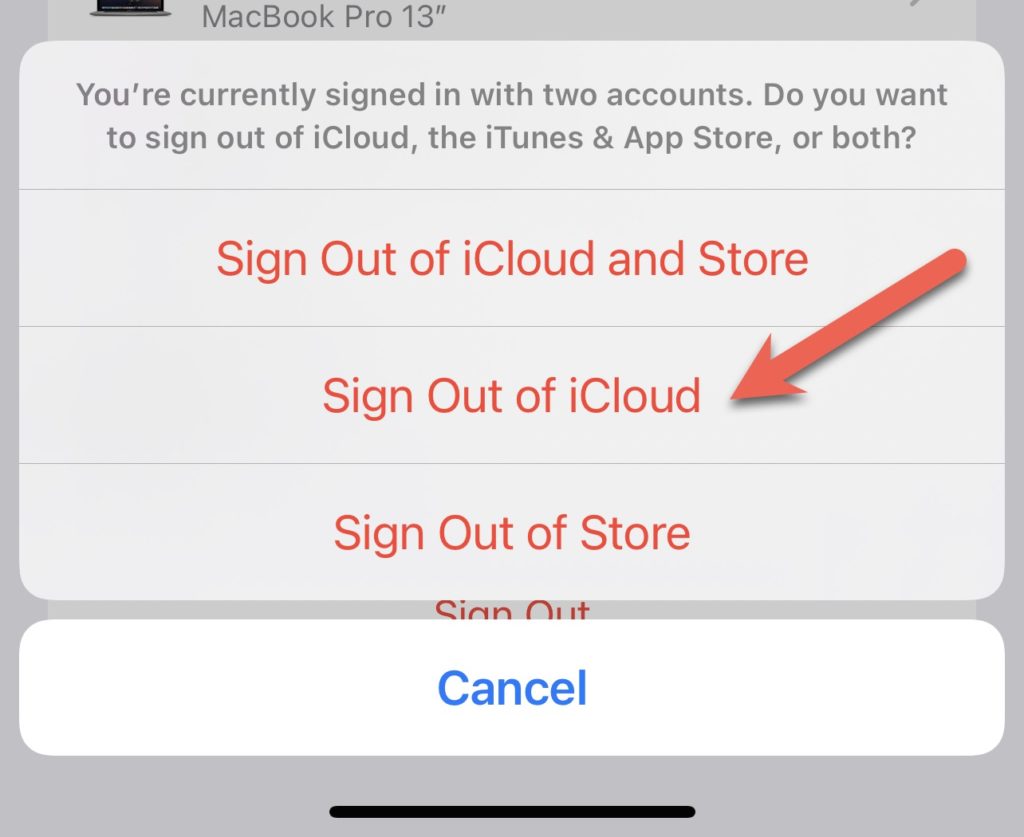 At this point, you may be prompted to enter your iCloud password (I do hope you remember it!). This would be to sign out of the Find My service.
Hopefully, you will have signed out of iCloud.
Once you are fully signed out, you need to sign back into iCloud.
One thing to note is that you may have to add some of your Apple Wallet items back in and authenticate in other ways. I can't remember exactly all of the "sign back in and reconfigure" items that I went through, but it was pretty minimal AND much better than having to complete set up my Home application from scratch.
Restarting your iPhone (or iPad) at this point wouldn't hurt at all either.
After completing that busy work, head back over to the Home application and launch it. Hopefully, all of your original and existing Home devices and settings will be accessible and working. I have done this twice now, and this fix seemed to work well each time.
Do let me know if this fix worked for you by leaving a comment!
HTD says: Sometimes error messages can be a bit scary and the default option is NOT the best approach. The "Reset Home Configuration" error is an example that has a much better fix than just starting over!