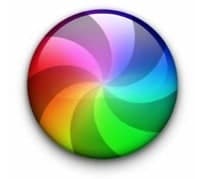 It seems to me that Apple rushed out the 10.5.3 operating system update. And that really pissed me off. Not because of the fact that they are releasing updates to fix bugs or security holes or pre systems for up-coming announcements…that stuff I like. What I don't like is if these fixes and enhancements are rushed out the door without good Quality Assurance testing. This latest release seems to be a prime example.
My experience was simple. I got notified of the update, I installed it, my system rebooted and I logged back in and I went to work. When I came home, the system was frozen. So I did a hard restart (holding button down for 5+ seconds to shut down and then restarted). After that, my nightmare began. The system would reboot, and then start in an endless cycle of slightly changing screens like it was trying to draw the Login Window but never getting to it and then trying again and again in an endless loop. What the heck!
So, I tried the fcsk fix through Single User mode. I tried disk and permission repair using a TechTools drive partition. I deleted some .plist files. I deleted control panel preferences. I booted in verbose mode to look for the crash information. You name it, I think I tried it.
Just for reference, MacFixIt has numerous thread running about the issues here, here and here. There is also a thread ("After 10.5.3 update the system doesn't start up") on the Apple Support forums where I posted my solution (here). The list of issues is very long (and growing):
iTunes crashes
Failure of the update itself
Freezing when changing network locations
Disk utility error
Refusal to boot (MY PROBLEM)
CPU spikes
Random application crashes and freezes
Fan runs more frequently
Login Window loop
Kernel panics (I only had one)
…and probably others
Yep, pretty bad release if you ask me. But anyway, after 4 hours of trying to get things to work using every recommendation that I read and then some others, I found something that work pretty well for me. So much so, that I actually bought the software that fixed it (and NO, I don't work for the company). Here is what I did to fix:
Download a copy of Leopard Cache Cleaner (LCC)
Make sure you can boot via a Firewire or other utility disk like a TechTools boot partition or Diskwarrior CD or even Mac OS CD/DVD.
Put LCC on your one of your local drives (e.g., your Firewire drive or your drive that is having issues) – USB drives or pen drives are good for this
Reboot via the Firewire or other utility drive.
Run LCC (you can do this in the demo mode of the software – but I'm purchasing after this success)
Go to the Caches tab.
Select your Hard Drive where you are unable to boot (I believe it defaults to the drive you are currently booted from). Make your selection carefully. See screenshot below.

I checked off Clean System Cache and Clean All Users Caches and chose LIGHT CLEANING. When you select the non-boot drive, Clean Local Cache is disabled.
Click Clean – it only took a few seconds for me…I barely noticed it.
Reboot and cross your fingers

It looks like Leopard Cache Cleaner is one of those utilities that is useful to have around. Onyx is another that is similar but free. I will probably be playing around more with Leopard Cache Cleaner, especially since I'm a new proud owner of it (and WOW, it's only $8.99).
I would love to find out if this method worked for others. There are other ways of cleaning System Caches (e.g., through Onyx). But geez, I shouldn't have had to do any of this in the first place. Well, actually, I didn't follow my own directions of:
Back up regularly (I gave up on Time Machine and now use SuperDuper which is a great backup utility and lets you reboot from your backup)
Prior to installing an OS update, repair your permissions (either though the Disk Utility, Onyx or Leopard Cache Cleaner – to name a few)
Instead of installing via Apple Software Update, download the combo version and do it manually. This seems to have better results
Rebuild permissions after reboot.
HTD says: Hope you didn't run into this issue! It was a nasty one that really upset me. Just don't panic, there are always people figuring out ways to fix.