With Apple's iOS 14 now generally available to the public (have you installed it yet?), I'm taking some time to dig through some of the features. And, I just discovered one feature that literally can clean up the look of your iPhone (or iPad – I haven't tested it in iPad OS) in just a couple of clicks. If you are like me, you have a ton of apps and folders on multiple pages. I look like an app-hoarder (which I am). This tip shows you how to quickly and easily hide pages (doesn't delete anything!). Here's how to do it!
The steps and screenshots are all below. One recommendation, the one page that you decide to keep visible, make it pretty clean. I actually have thought about setting up one page with a bunch of folders with my go-to apps, and then make the next couple of pages just Widgets (another new feature of iOS 14). But for now, here's how to hide one or multiple pages in iOS 14 in just a couple of clicks.
How to Hide Folders in iOS 14
How to Hide Folders in iOS 14 in just a couple of clicks
Time needed: 1 minute
Review all of your pages
Decide which pages you want to hide and which you want to keep ahead of time. But remember, this tip is so easy, you can do it multiple times until you are satisfied!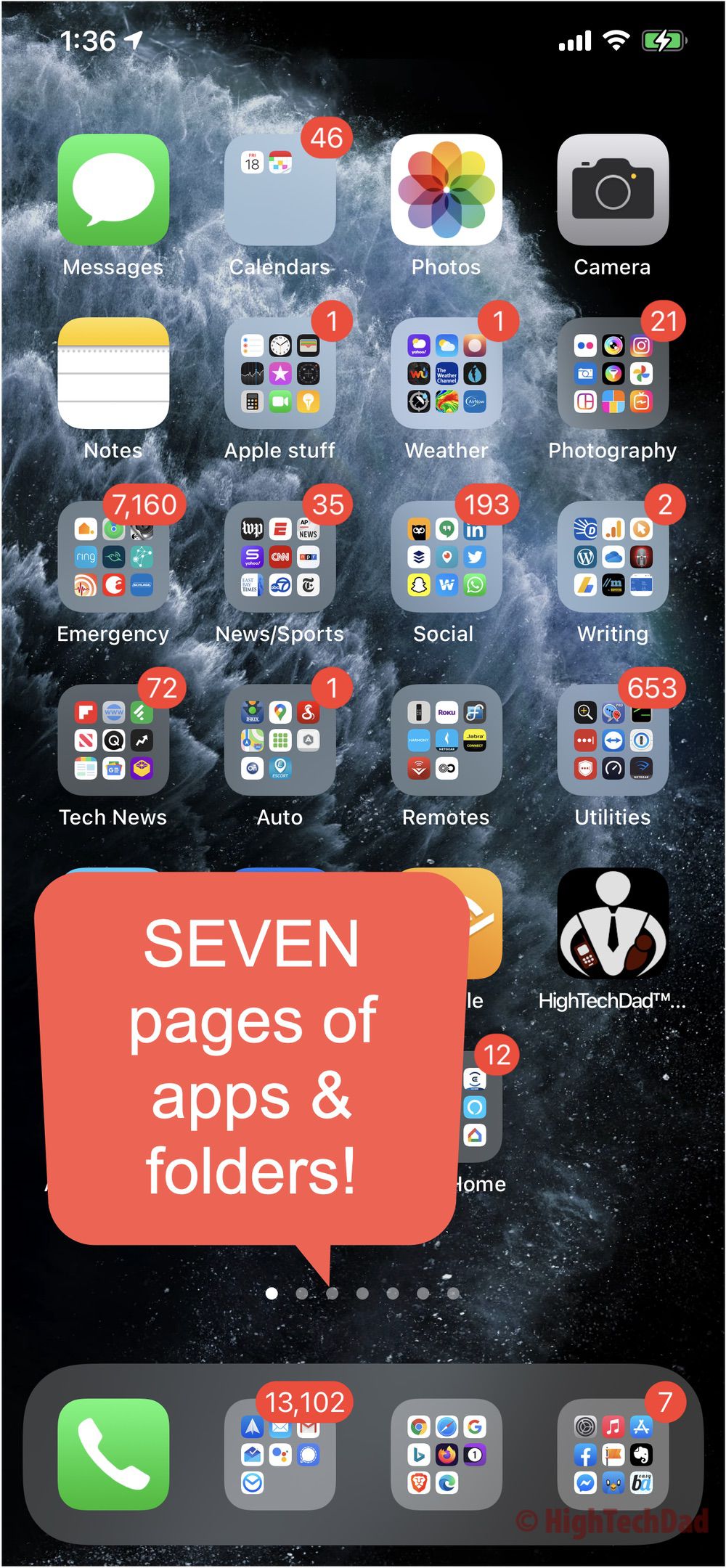 Press & hold empty space until apps jiggle
In this step, you want to find some blank space and then just press and hold until all of your apps enter "jiggle mode."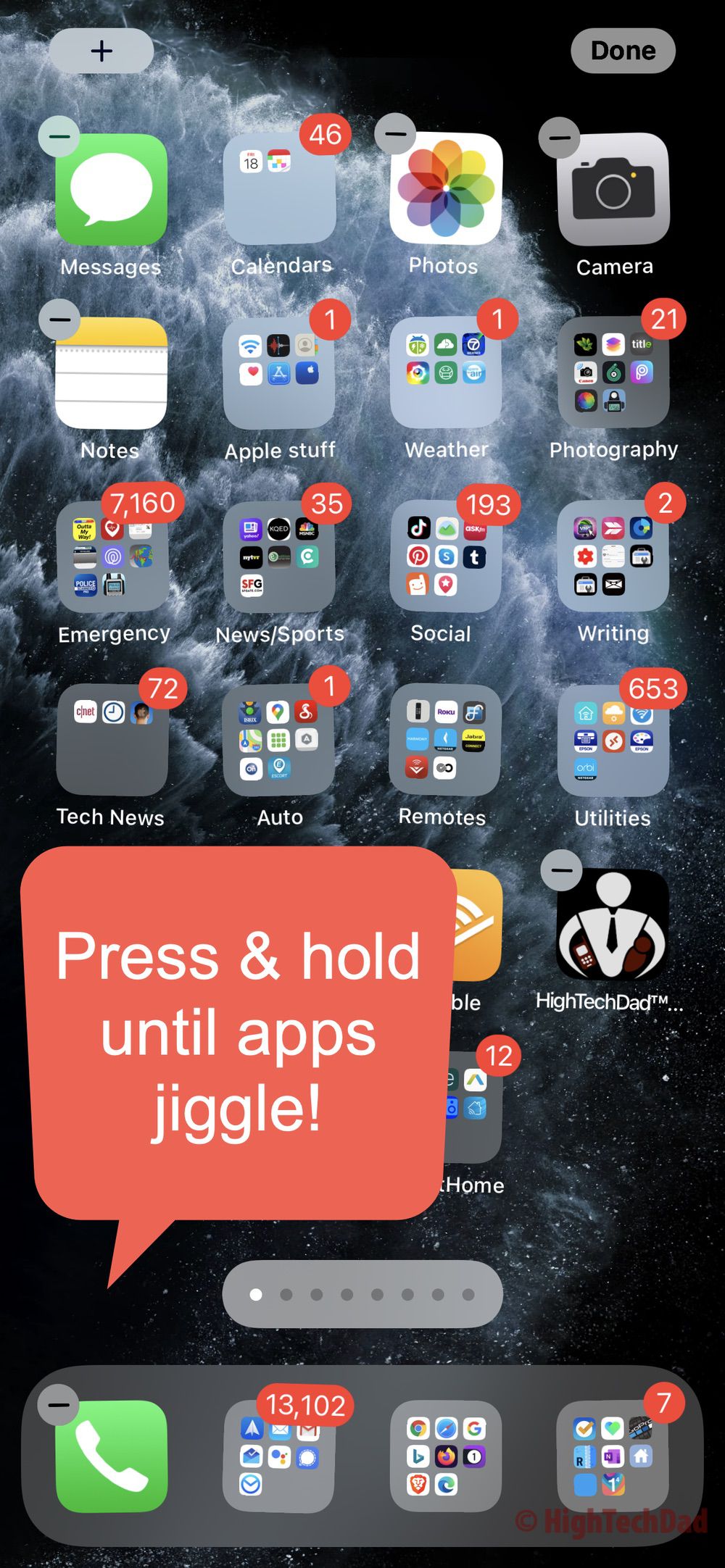 Tap on the page dots
Tap (don't press and hold) on the page indicator dots. This will launch a screen showing all of your pages.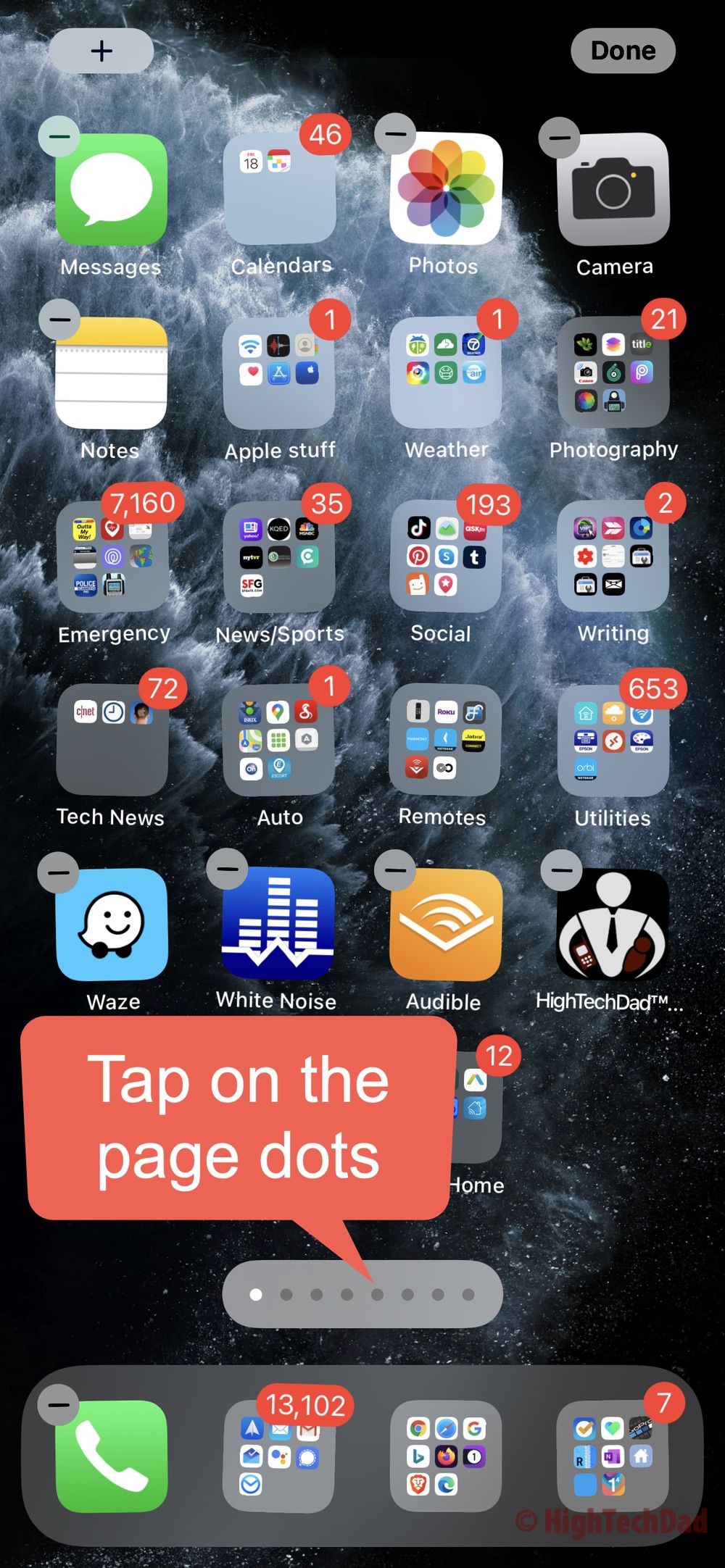 Review all of your pages
On this screen, you can see all of the pages which are visible and those that are hidden. A checkmark means it is visible.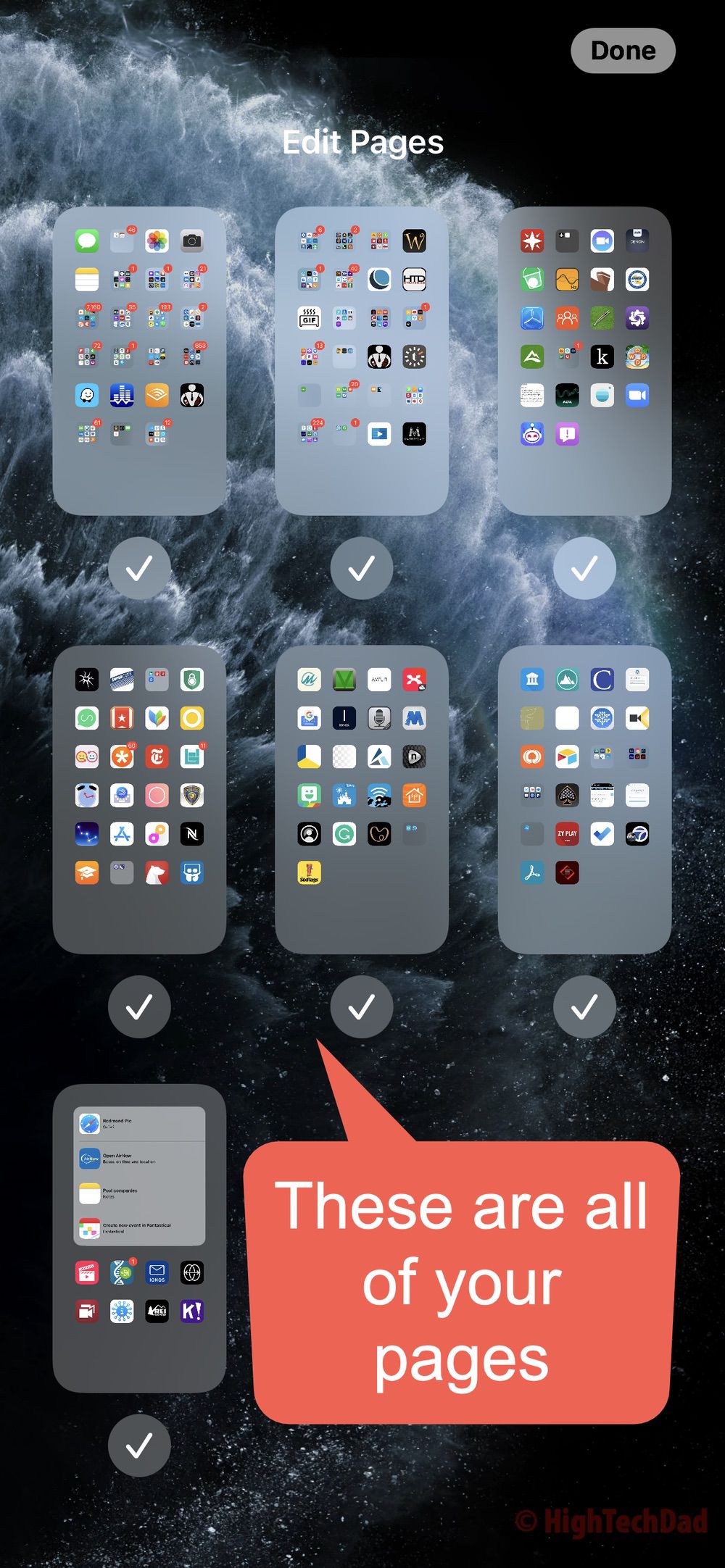 Uncheck the pages you want to hide
Simply tap on the pages you want to hide. When the checkmark disappears, the page will be hidden.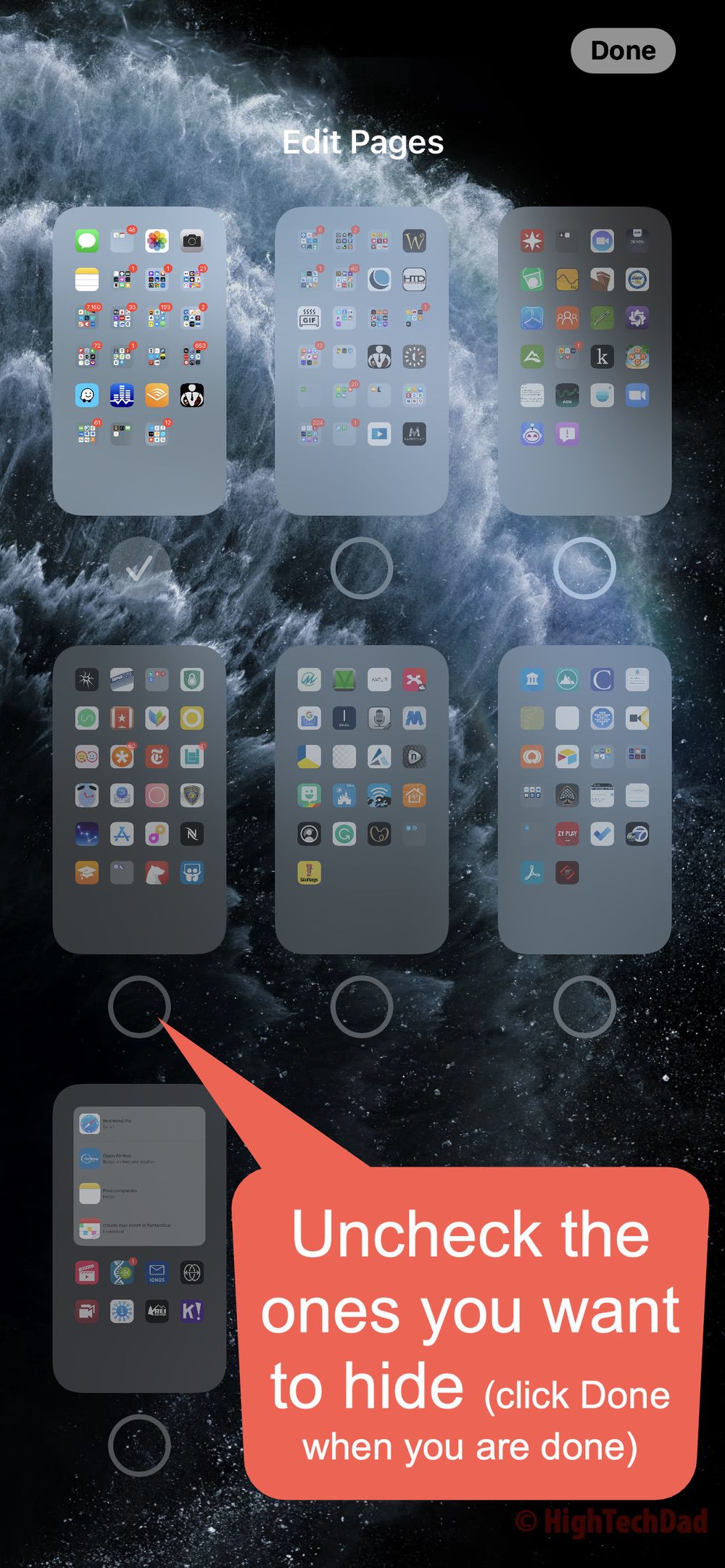 Click "Done" and the pages are now hidden!
Look! From having a bunch of pages to only having one! You do have to keep one page visible at all times. And if you ever want to unhide pages, just follow the same process.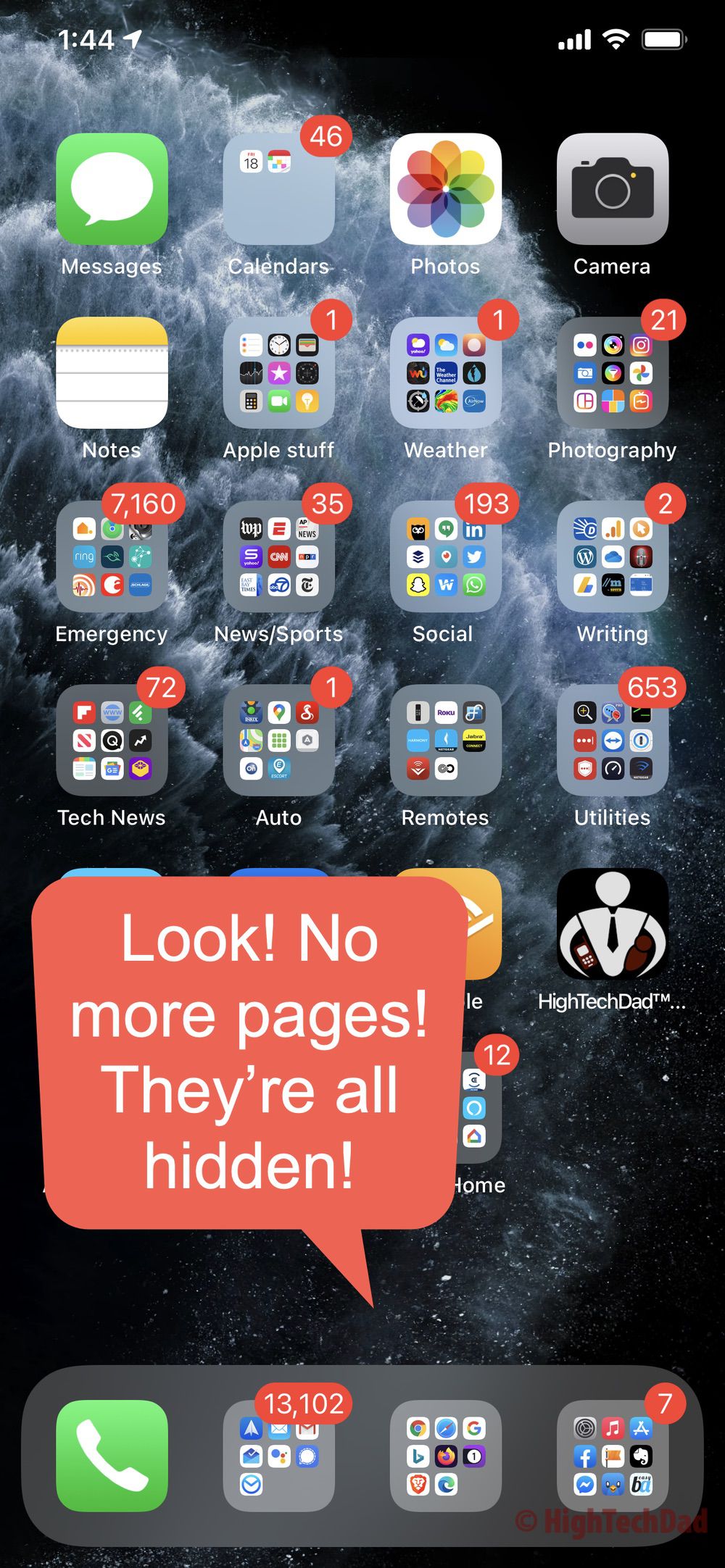 It's really hard to find an easier tip to explain! And, I think this is super useful if you have pages and pages of unorganized apps or folders. My first two pages are organized and then you can see after that how lazy I got. So, now I can hide everything and just use the App Library and the automatically organized folder on the last page.
What are your favorite features of iOS 14? Please leave a comment and let me know, or if you have questions, feel free to ask!
HTD says: Each release of iOS becomes more refined. But, there are an increasing number of hidden tips and tricks as well. So be sure to look for those really useful tips!