In my previous article, I provided recommendations for what type of iPhone upgrade you may want to follow. It is important to understand that each person has unique needs and may use their iPhone quite differently from others. For example, I do all of my product review photos and videos on my iPhone. Others may purely use it for browsing the web and email. So make sure you don't over-buy on features. In this article, I also talk about over-buying, but specifically as it relates to Mac upgrades with the Apple iMac and the Apple MacBook Pro.
If you are thinking about a new Mac altogether, you need to decide if you want a desktop or a laptop. The advantage of a desktop computer is that you get a much larger screen, while with a laptop, you get mobility and portability. I personally prefer laptops (MacBook Pro or MacBook Air), but I set up my home office environment with many monitors and have my laptop plugged into those. It's a bit messy with cables and connections everywhere, but it is extremely productive for me. However, if you are a bit of a neat freak or just want computers to be elegantly displayed with practically no cords or cables and want a "big screen" experience, you will want to go the desktop route (iMac).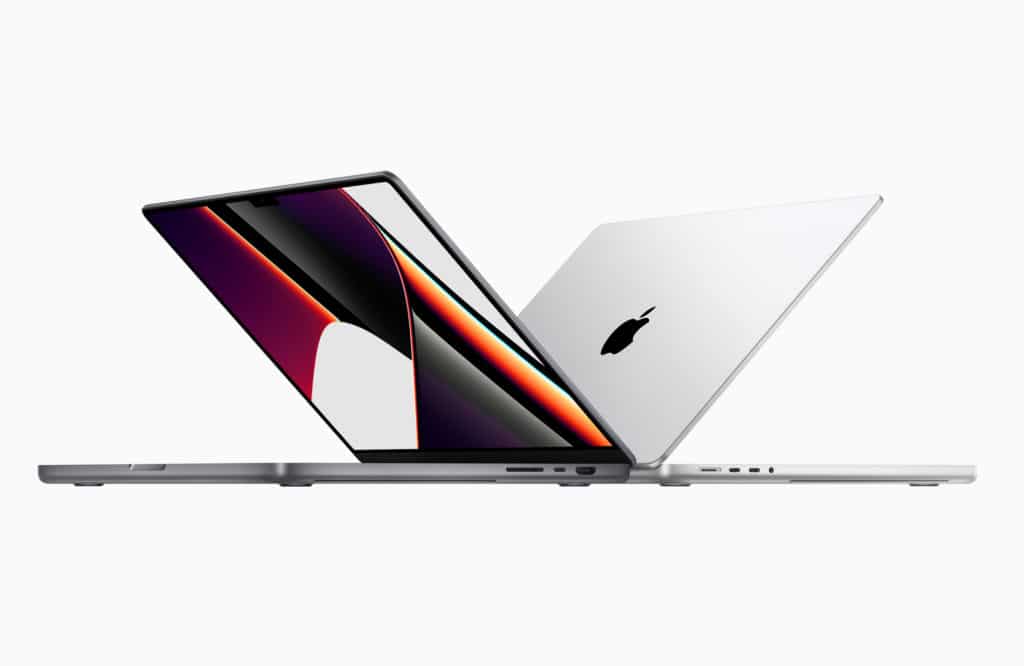 With the launch of the new Apple M1 chip, the entire line of MacBooks and MacBook Pros has gotten quite interesting but also quite confusing to many, especially around the MacBook Air/MacBook Pro line. Again, I haven't had hands-on with all of these but have researched and tested quite a few. These are my recommendations based on those tests and readings.
HighTechDad's Mac Upgrade Recommendations
There is a lot to discuss when it comes to Macs, but I'm only going to focus on the iMac and the MacBook Pro since I have hands-on experience with both lines.
I have had lots of hands-on experience with various iterations of the MacBook Pro. But, every single MBP I have had was either supplied by my work or a "tech-me-down" from my stepmom as she upgraded hers. Only recently did I save up enough to get the new 16″ MBP M1 Max.
Let's start with the iMac. The last iMac that I owned was the iMac DV SE which came out in 1999. I still have it stored away safely somewhere in my garage. It was one of the first Macs that I actually took apart to upgrade the hard drive or the DVD ROM (to make it recordable).
The new 24″ iMac with Apple's M1 chip
But both of my parents have had previous versions of the iMac as well, 2004's, 2007's, and Aluminum iMacs. But recently, both of my parents ran into issues where their iMacs were no longer supported on the current macOS operating system. My father, for example, could not access his banking sites because Safari was outdated. And, since Safari was baked into the macOS, you had to update macOS to get the current version. But, macOS Monterey was not supported on his iMac.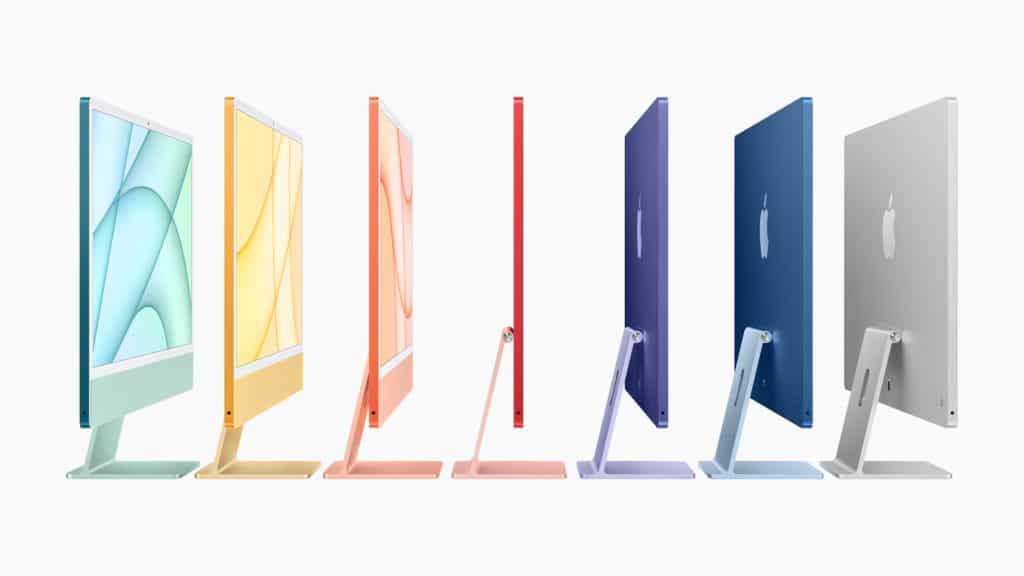 Similarly, my mother was having tremendous trouble importing photos from her iPhone into iPhoto (otherwise known now as Photos). Her iMac was older than my dad's, so she too couldn't update to macOS Monterey.
I convinced both of them that it was time to upgrade their iMacs to new ones, AND I wanted to be sure that they got the ones that had Apple Silicon inside (e.g., the M1 chip).
What is the upgrade path for iMacs, then? Here are my suggestions:
If your iMac is no longer supported by the latest macOS version, it's probably time to upgrade to take advantage of all of the enhancement in both hardware and software.
If you regularly create video content for YouTube, TikTok, Instagram, or others, this is the perfect desktop for you. Apple truly made the new iMac a multimedia, work/study-from-home device (more about this below)
if you have limited space for both a TV and a computer, the new M1 iMac is a glorious streaming device
Some quick selling points on the new M1 iMac:
The M1 chip is simply amazing
4.5K Retina display
1080p FaceTime HD camera/studio quality mics/6-speaker sound system
Super thin design and profile
Even the color choices appeal to many – my dad wanted his iMac immediately so we got whatever color was available for pickup so he got the blue color (blue is his favorite color anyway); my mom wanted the silver so she had to wait a bit
One thing to consider when looking at the new 24″ iMac is the three options available. These are subtle (the differences are a bit larger in the MacBook Pro/Air line). When you check out, you will need to think about:
number of GPUs
if you want/need two USB 3 ports (in addition to the two Thunderbolt/USB 4 ports available across all models)
If you want a 256GB SSD drive or 512GB
if you want built-in Gigabit Ethernet
Here are my quick recommendations:
Unless you are very budget constrained, never go with the bottom model (you will probably regret it later)
Unless you don't have a budget, go with the middle model…
…But, having additional internal storage is always nice. However, external hard drives or not very expensive and the $200 difference between the middle model and the higher-end model could really let you get a very nice and fast external hard drive with MUCH more capacity than what you get for $200.
The extra GPU is a bit of a wash unless you are doing a lot of video-intensive tasks, then go for the 8-Core GPU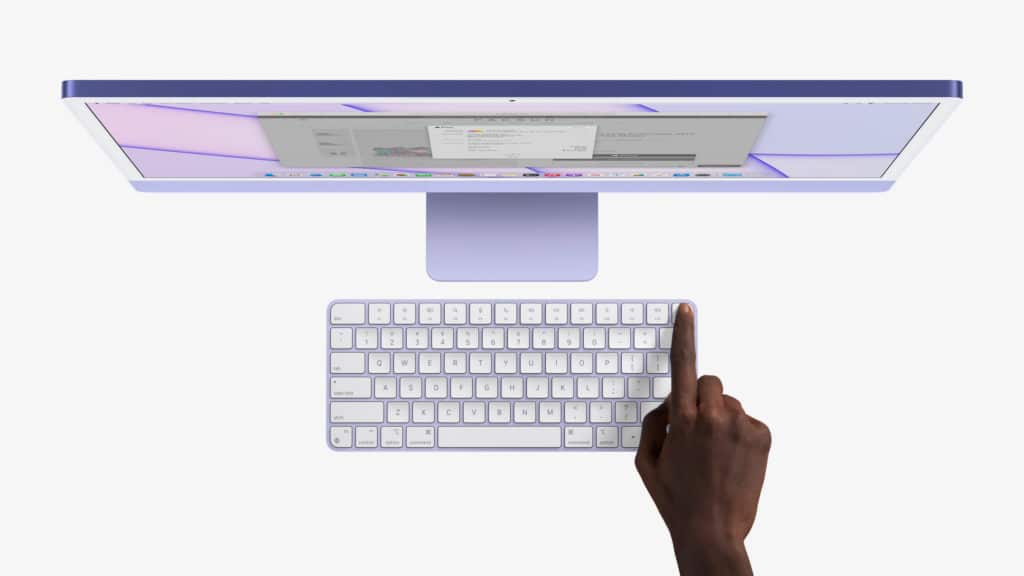 Remember I mentioned how "Pro" is really becoming a differentiator with Apple products? There are rumors of an M1-based iMac Pro coming in 2022. So, if you are an artist, photographer, multimedia producer, or something similar, you may want to hold off on your upgrade until that iMac Pro is available. You can read more about the rumored iMac Pro here and here.
And, once again, I'm recommending taking a look at Apple's comparison page. This link shows the new iMac 24″ M1 versus the iMac 27″ Intel versus the iMac 21.5″ Intel.
13″, 14″ and 16″ MacBook Pros with the M1 chip and the MacBook Air
Where things get a bit more complicated (unnecessarily) is when it comes to choosing a MacBook Pro or MacBook Air. There are many options and configurations that can become quite confusing right from the beginning. But, in this case, you need to think about how you will be using the MacBook, and this will help you understand the best upgrade (or new purchase) path to take.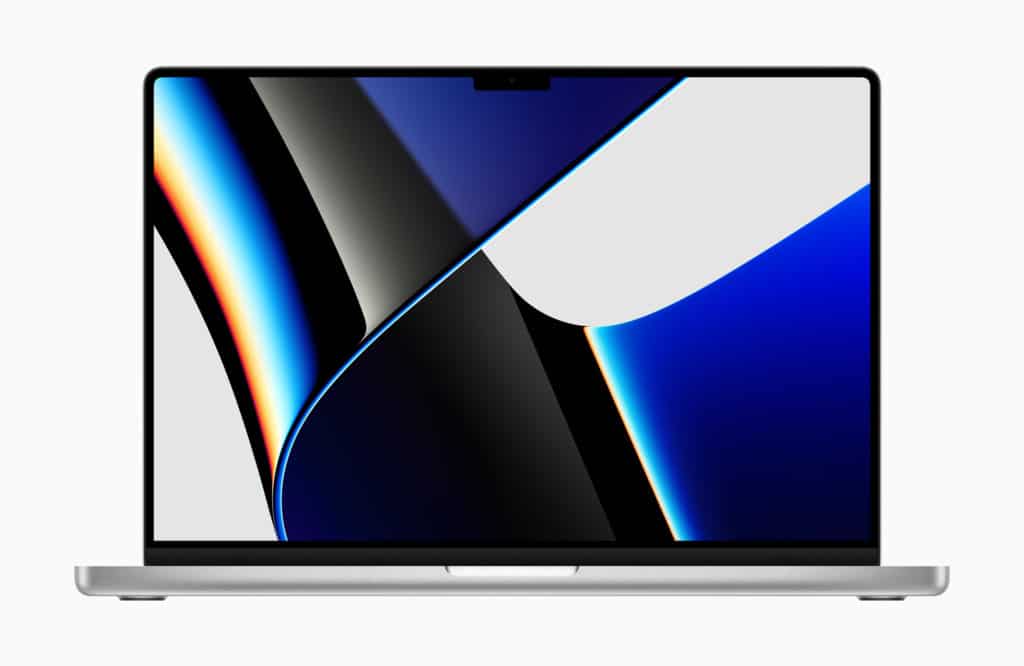 First, there are some similarities to other upgrades that you need to consider. For example, does the current operating system work on the Mac that you have? If yes, for how long. If not, then it is probably worth upgrading.
Second, think about how you will be using it. If portability is important, you may want to consider the MacBook Air or the 13″ or 14″ MacBook Pro. Remember, all of these new MacBooks have Apple's M1 chip in them, and the recently released MacBook Pros have the M1 Pro or M1 Max chip (the current Air and the 13″ MacBook Pro only have the M1 chip).
Some quick thoughts on getting a lightweight/smaller MacBook. If you are a student, you probably want to have as long of a battery as possible. Luckily the M1 chip is optimized for that. If you want a lightweight yet quick MacBook, I would recommend the MacBook Air. If you want something slightly more robust with a couple of extra hours of battery, take a look at the 13″ MacBook Pro. But, if you really want something powerful that can really perform in a smaller form factor, you need to look at the 14″ MacBook Pro with either the M1 Pro or M1 Max chip (more about those chips in a second).
Take a look at the comparison between these three MacBooks mentioned above. The two lower-end Macs (Air and 13″) are pretty similar, but the 14″ is extremely different and much more high-end (and DOUBLE the price).
A quick side note here. There are still some really great deals to be had on the Intel-based MacBook Pros. If you search around, you can probably save many 100's of dollars or more by choosing an Intel-based MacBook Pro. But, if you go this route, remember that Apple is going all-in on their new Silicon (the M1) so those Intel Macs might not get as much attention and will eventually not be (as) supported as the M1's.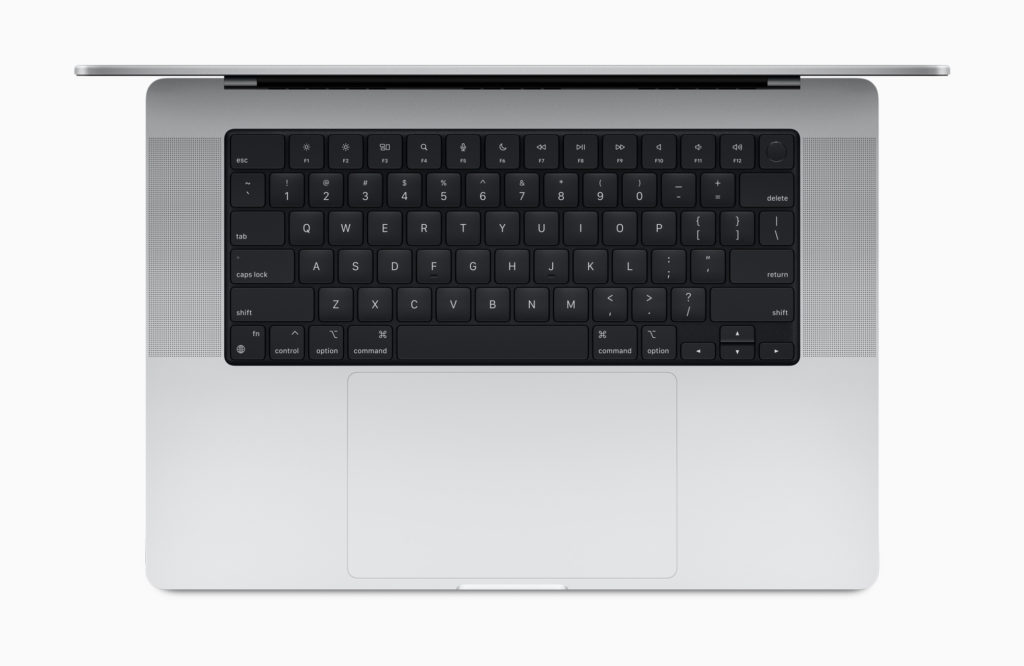 Now let's talk about the new MacBook Pros with the M1 Pro or M1 Max chips. This is where things can potentially get more confusing with all of the options available. But, as with other parts in this article, it depends on how you will be using your laptop.
First, let me start with which chip to get, the M1 Pro or M1 Max. This is, actually, pretty easy. Get the:
M1 Max – if you are a videographer, photographer, illustrator, or someone that uses CPU and/or GPU-intensive tasks
M1 Pro – this is the chip for everyone else, AND, it still is quite high-end and an extremely capable performer
But actually, it ISN'T that easy as there are other configurations you can do, again, depending on how you will be using the Mac. For example, you can get a configuration that has the M1 Max chip but with either a 24-core GPU or a 32-core GPU. If you are a digital designer, videographer, graphic artist, and even a gamer, you will probably want to get the 32-core GPU. Similarly, the M1 Pro chip has options – a 14-core GPU or a 16-core GPU.
It's pretty nuanced, and unless you really understand this stuff or have an unlimited budget, you probably don't need all of the GPUs.
Other decisions are a bit more straightforward. Size – 14″ or 16″. The size does affect the weight as well as the battery life. The smaller MacBook Pros weigh less because they have a smaller battery, and therefore the battery life is a bit less than the larger ones.
Think about storage as well. These new MacBook Pros now can have vast amounts of internal storage – up to 8TB. The smallest size you can get is 512GB. Personally, I would recommend getting at least 1TB of internal SSD storage if you can. Unfortunately, there is NO easy way to upgrade the internal storage after your purchase, and you will have to carry around an external hard drive potentially. (I got my 16″ M1 Max with 1TB of HD space.)
Next is memory. Apple has redesigned how memory is managed with the new MacBook Pros and the M1 Pro and Max chips. While it is more efficient, you do need to think about how much you want or need. Again, if you are a professional artist, you will probably want to max out on the RAM. You can get up to 32GB on the M1 Pro and 32GB or 64GB on the M1 Max). The base amount is 16GB which is probably sufficient for most people doing basic tasks. (Just remember to Quit your applications…not just close the open windows).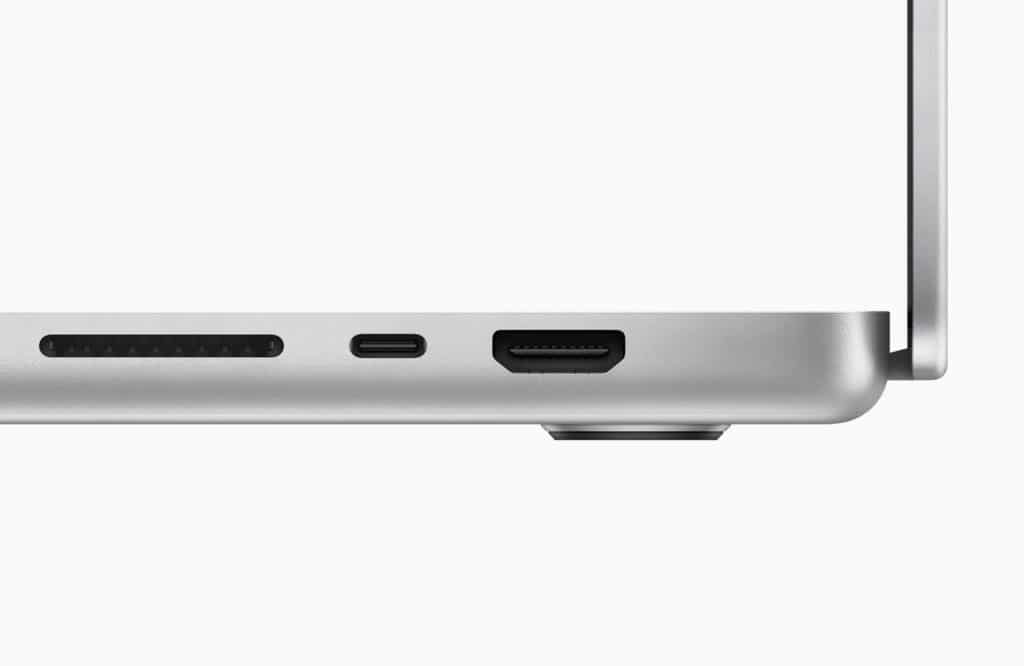 Here's the comparison between the 14″ and 16″ MacBook Pros with the M1 chip against the Intel 16″ MacBook Pro.
Ok, so what are my recommendations here for these higher-end MacBook Pros? Well, these are VERY subjective.
Entry Level (starting at $1,999 or $2,499) – limited budget, Students, writers, everyday portability –> 14″ MacBook Pro with M1 Pro chip with 16GB RAM, 512GB or 1TB SSD Storage. If you are an engineer or graphics major, get the one with 10-core CPU/16-Core GPU.
Mid-Level (starting at $2,699) – ok budget, some graphics/video creation, wants power occasionally, less concerned about portability –> 16″ MacBook Pro with M1 Pro chip with 16GB RAM and 1TB SSD storage.
High-End (starting at $3,499) – budget not really an issue, heavy graphic/video creation or intensive CPU tasks, lots of power on-demand –> 16″ MacBook Pro with M1 Max chip with 32GB RAM (or 64GB) and at least 1TB SSD storage.
Confused yet? If you are, don't worry, I'm still trying to figure it all out. But if you are or have questions, please leave a comment.
Other Quick Apple Upgrade Recommendations
When it comes to the Apple Watch, many of the above recommendations apply. If you are behind a few versions (or have never purchased an Apple Watch), I recommend getting the latest version, currently the Apple Watch Series 7. I currently have the Series 6, which is fantastic. There are new health sensors that are regularly added with each new version. Screens are getting larger. Batteries last a bit longer. Water-resistance gets better.
Apple is currently only showcasing their most recent model (the Series 6) and less expensive models (SE and Series 3). You can see a comparison between those three versions here. However, you can often get previous models on other sites or stores. And, unless you have a compelling reason to have the latest version (e.g., you must be able to get your blood oxygen level or ECG), an earlier model might be better.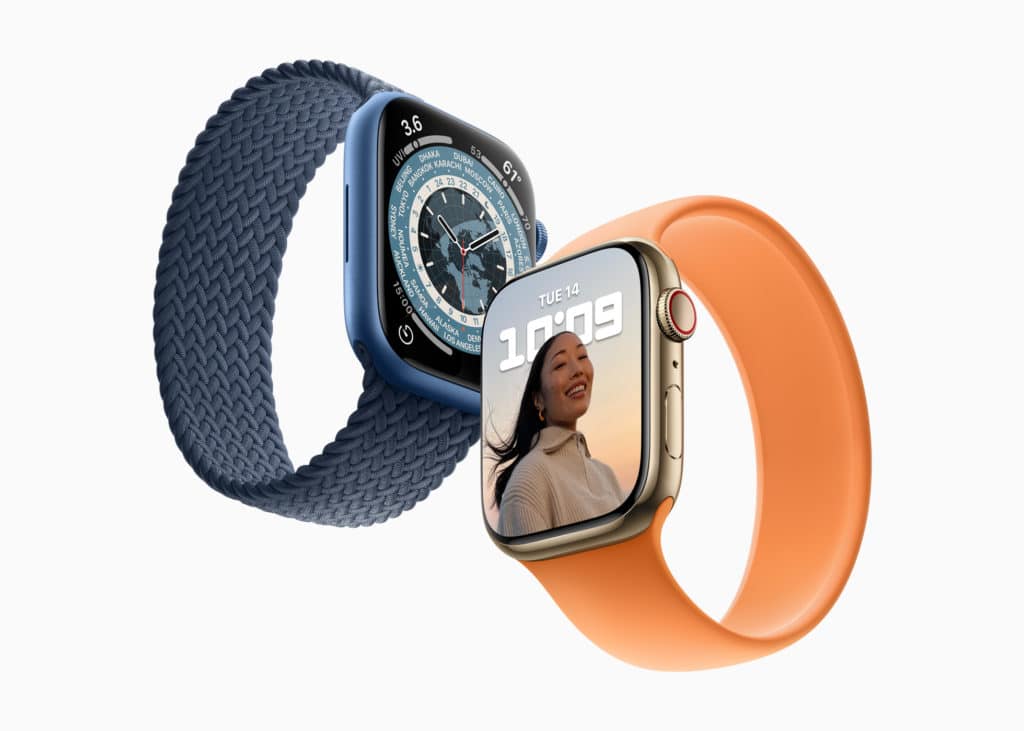 Sometimes, you can even get some crazy savings on specific models. For example, we were able to get my daughter a RED version of the Series 6 for $250 off the regular price!
One last thing to think about when purchasing or upgrading an Apple Watch is whether you get GPS-only or GPS + Cellular. While I really like having the Cellular option, you will have to pay an additional monthly fee to your cellular carrier. And, many people simply have their Apple Watch paired with their iPhone, so you use the iPhone for connectivity. If you are a runner or someone who doesn't always bring their iPhone with them, you may want to consider the GPS + Cellular option.
I won't make any iPad recommendations simply because mine is ancient, and I haven't tested any of the new ones. And, AirPods are very personal – it depends on how you use them, if you want over the ear (AirPod Max) or in the ear (AirPods & AirPods Pro). However, if you can afford it and you like having great sound and sound isolation/cancellation, I highly recommend the AirPod Pros without a doubt.
Shopping for the iMac, MacBook Pro, Apple Watch, or AirPods
My shopping recommendations for the iMac, MacBook Pro, Apple Watch, or AirPods do mirror that of what I wrote in Part 1. But, particularly with the Apple Watch and the AirPods, since these are practically wearable tech and something that you would potentially use many times a day, your choice will become highly personal in nature. That being said, always look for a sale!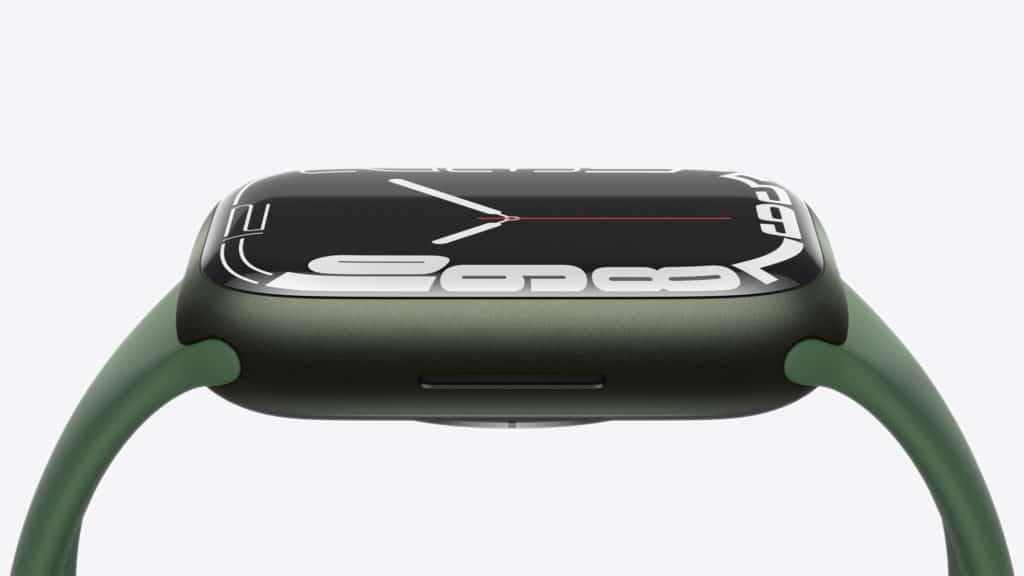 However, there are quite a few shopping options to consider with the MacBook Pro and the iMac. Below are my recommended configurations that I mentioned above (of those, my mom & dad's iMacs, my stepmom's MacBook Pro, and my MacBook Pro configurations are included). The prices and links go to Amazon (yes, they are affiliate links to help support my writing and website).
My recommendations for the Apple Watch are a bit easier. If you have anything older than an Apple Watch Series 5, you might want to get the Series 7 (or save some money and get the Series 6). You do have to decide on the size of the watch face. That is a personal preference. Apple currently is pushing either the Series 7 or the budget version Apple Watch SE. As I mentioned, I like the Cellular versions, but many people elect not to go that route. And you have to think about the Case as well as the band you want. Here are the links directly to the particular series; you will have to go from there:
It's a bit easier with AirPods. There are only three options to consider (but my preference is the AirPod Pros). Again, on Amazon:
Whew! That is a lot of Apple products! I do hope that these two articles helped and didn't confuse you more. There are many variations and models to think about. And sometimes, the one you really want will be outside of your budget, so you have to settle for the model lower or a previous generation (or a tech-me-down). Trust me; I live that reality all of the time!
If you have any questions, be sure to leave a comment, and I will be happy to try to help and not confuse you more!
HTD says: Shopping for an Apple Mac or Watch or AirPods can be overwhelming with color choices, features, models, and more. So definitely take some time to review your options, do some research, and ask your tech-savvy friends!
Images source: Apple.com PR