In recent months, Apple has released a series of compelling products. And, whenever these new iPhones or Macs or iPads are available, I often get asked which ones I would recommend—the short answer – all of them (for the most part). However, most of us don't have huge budgets or truckloads of cash to spend, so any upgrade or new purchase decisions must be made carefully and with a lot of thought. I figured, however, I would write some recommendations and questions to think about as you consider getting that new bright and shiny Apple product.
It's important to note that these are my personal opinions. I don't know your situation, how much money you have saved for this purchase, how you will be using the device, or countless other variations. I can, however, offer some high-level advice to make your decision-making process a bit easier hopefully (or potentially more confusing if I offer too many other things to think about). Regardless, read through this article, and if you have any questions or your own opinion, do leave a comment.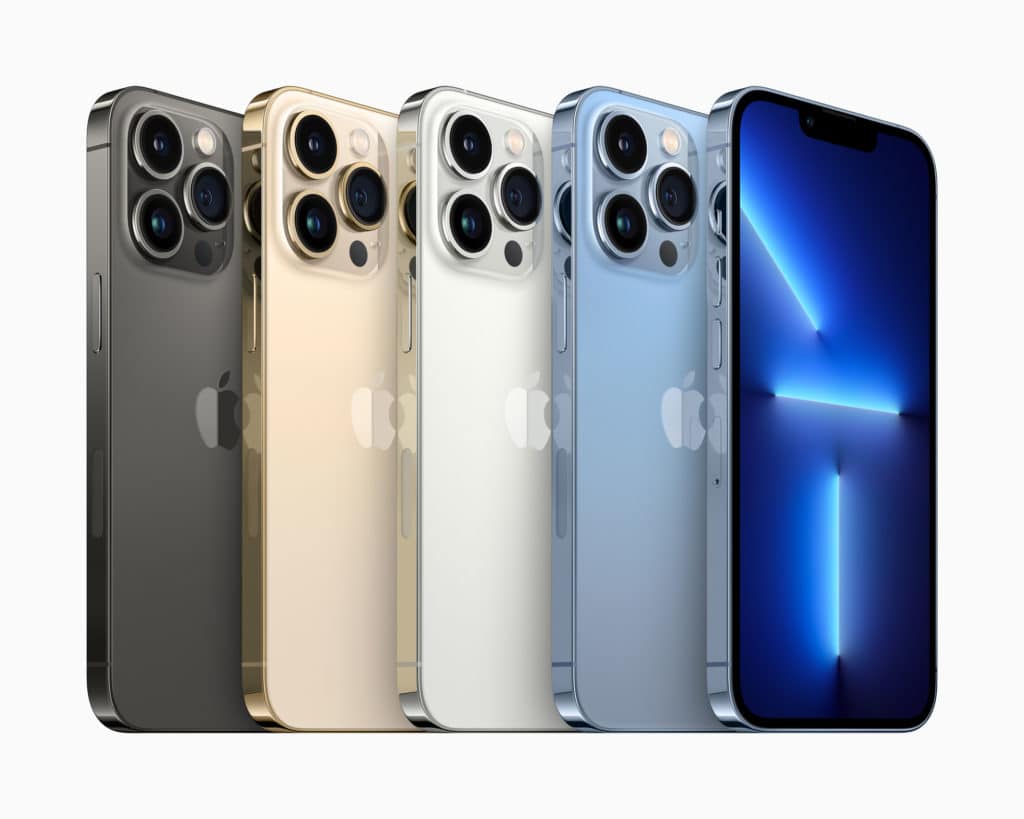 Also, I won't be covering every Apple product. There are far too many. And, I really haven't had hands-on experience with everything. For example, I only have the original iPad Mini. I have never played with an iPad Air or iPad Pro. I don't have the latest Apple Watch Series 7. And there are plenty of accessories that I haven't touched (my wife won't let me!). But, as Apple releases products, I do try to read reviews and watch videos. And I have had lots of experience testing each iPhone iteration and have had lots of time with various Macs (even repairing them—thanks, Apple, for allowing the Right to Repair!).
HighTechDad's iPhone Upgrade Recommendations
The latest iPhone is the iPhone 13. It comes in two main versions, the iPhone 13 and the iPhone 13 Pro. And, within each version, there are other sub-models. Briefly:
iPhone 13
iPhone 13 Pro

iPhone 13 Pro
iPhone 13 Pro Max
Storage capacity ranges are: 128GB, 256GB, 512GB, and 1TB (the new 1TB option is only available on the Pro line.) I recommend getting as much storage as you can afford (unless you don't take videos or photos).
The "Pro" moniker is something that is recently become more refined by Apple. It applies to their iPhones, AirPods, and their MacBooks. And, within that Pro lineage, there is now the "Max" tag which is starting to signify the "top of the line" with everything "maxed out." Max can signify a faster processor, highest-end components and features, or largest size. It does depend on the device. I do think a new iMac Pro will be coming soon.
The Pro line is truly becoming aligned with Professional. And people often don't realize this until they see the price. But, there are pretty significant differences and advantages to choosing the Pro line. For example, you get more camera lenses (Ultra Wide, Wide, and Telephoto versus just Ultra Wide and Wide in the non-Pro version).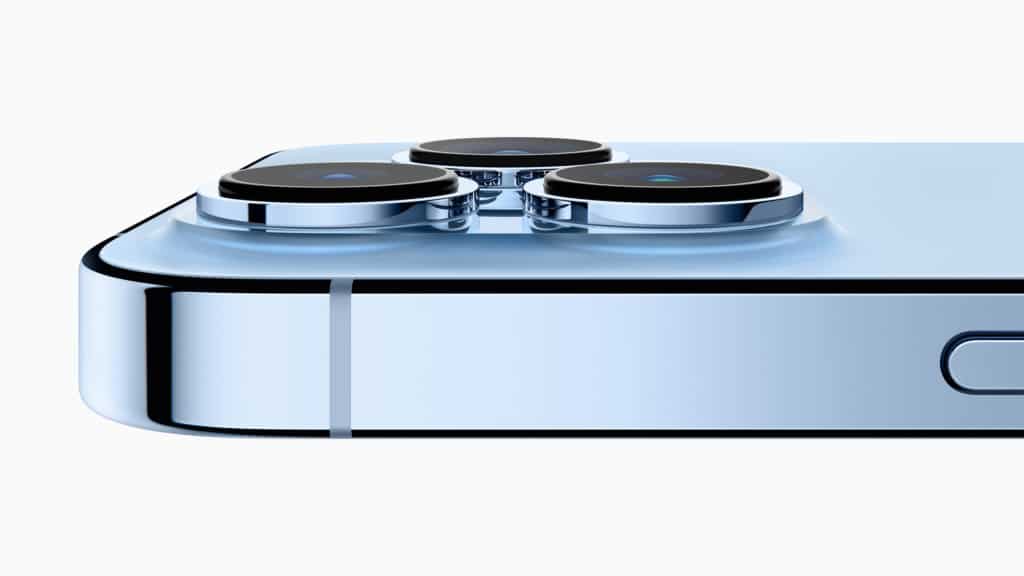 When it comes to which upgrade to follow for the iPhone, here are my quick recommendations based on the iPhone you currently have:
iPhone 12 – unless you are an avid videographer or photographer that uses their iPhone as their primary image or movie capturing device, I would say hold off until the iPhone 14 comes out.
iPhone 11 – following the same guidance for the iPhone 12, if you have the iPhone 11, you may want to hold off. But it is less of a strong case to do so. Things to think about:

How is your battery health? You can get a battery replaced for a fee, but you could also apply that to the purchase of a new iPhone
Have you run out of storage? If so, with your next iPhone purchase, consider getting more storage (or, gasp, deleting some of those photos, videos, movies, or games)
Do you want to take advantage of 5G? Starting with the iPhone 12, you can use 5G and not just 4G LTE.

iPhone X/XR/XS/XS Max – at this point, I would seriously consider getting the iPhone 13 (or, if you get a good deal on a 12, go that route). The cameras continue to get better and better with each release. There are countless enhancements in speed and performance with newer iPhone. Night shot photos get much better with the newer versions. If you have the XS, you may want to think about the iPhone 12 or iPhone 13 (perhaps even in the mini version, but you probably don't need the Pro)
iPhone 8/8 Plus (or earlier iPhone model) – bottom line with any of these older iPhones, it's time to upgrade! Turn your old iPhone into a sound machine or something!
Another essential point to consider, Apple eventually stops supporting older models as they release new versions of iOS (the Operating System for iPhones). The current release of iOS as of this writing is iOS 15.1. However, unlike Macs, there still seems to be pretty good support for older devices. According to this Apple document, you can install iOS 15.1 all the way back to an iPhone 6s or iPhone SE (1st gen). But, I will guarantee that old iPhones running the latest and greatest iOS will run very slowly, and you will have a sub-par experience. But if you don't mind your device being slow, it may be ok.
When you do a single number upgrade (e.g., iPhone 11 to iPhone 12), it is often a bit difficult to see tremendous differences. Speeds are faster, cameras are better, and designs are refined, among other things. However, when you do a larger number upgrade (e.g., iPhone 10 to iPhone 13), you WILL notice a big difference, and often it is worth the price.
Apple has a great comparison tool that lets you put 2 or 3 iPhone models side-by-side so you can geek out on the specs and differences. I highly recommend that as you research your upgrade, that you use their comparison tool! There are a lot of technical terms on there, so be warned.
A few last thoughts – while you can often use your old device as a trade-in to reduce your purchase price, there are plenty of reasons to simply keep that old iPhone. For example:
Donate it to a charity – there are many organizations that will gladly take your old tech and put it to work with people who need them
Use it as a "tech-me-down" (hand-me-down) for your kids to play with. This works with younger kids but good luck once they hit their teens!
Save it as a backup – accidents happen and it is nice to be able to pop out the SIM card and put into your backup phone in an emergency.
Take it apart – well, I wouldn't recommend this too much unless you are like me and want to figure out how things work and how to repair them. (Be careful with batteries!)
Make it a collectable – who knows, that original iPhone, even in pretty bad condition, might be worth a lot in the future!
For full disclosure, I have not (yet) spent any time with the iPhone 13. I'm currently using the iPhone 12 Pro Max. However, I do hope to have some hands-on time with the iPhone 13 in the future.
Shopping for the iPhone
I do have a few recommendations when it comes to shopping for a new iPhone, specifically:
Always look for sales (duh)
Consider getting the previous version ("last year's model" is typically pretty darn good for most and you will save some $$$)
Consider the Apple Upgrade Program – you get the latest model, pay monthly instead of all up front, get Apple Care+, and after a year, can upgrade to the next model (which does require a new loan). You also own the phone after you pay it all off (and it is interest-free). I chose this path with my kids for a few years.
Be flexible on the colors – there may be some good deals on less-popular models.
Don't do a trade-in – Unless you have a previous generation and can get some good $$$, I would recommend selling your old iPhone yourself instead of doing a trade-in. Trade-ins are easy, but you won't get the full value (it's just like trading in a car).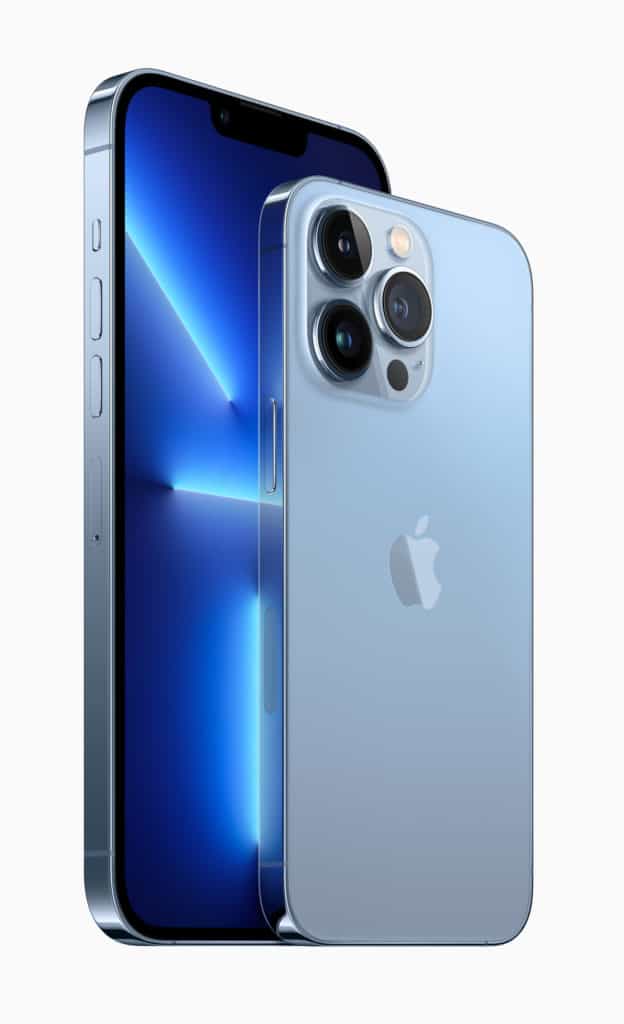 Here are links to the latest iPhone 13 models on Amazon (yes, they are affiliate links – writing these articles takes time, so I appreciate your clicks!). I have chosen the 512 GB option because I think that is the best for people taking videos and photos. You will save money if you get a smaller capacity (but you might regret it later). Also, the color choice may affect the price (per my recommendation above) – if you don't like a particular color, just get a case to cover it!
Good luck with your iPhone upgrades!
In part two of this article, I cover Mac upgrade recommendations, Apple Watch thoughts, and AirPods. Continue to Part 2.
HTD says: Sometimes, the upgrade path for Mac products can be confusing. My iPhone upgrade recommendations keep things relatively simple, but remember, these are personal choices, and you need to match your use cases with the appropriate technology.
Images source: Apple.com PR