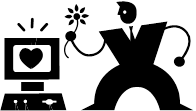 "I'm in love with the iPad Mini" I proclaimed proudly to my wife.
I didn't expect the response (well, I did in a way). "You cannot be in love with a gadget." That was that. End of discussion.
I had been hoping to start a conversation about why I like the iPad Mini so much or why it is better than other gadgets I have played with. I guess that my opening line might work with non-materialistic goods (e.g., "I'm in love with our dog") – but even that might sound a bit odd. I probably should have said "I love the iPad Mini."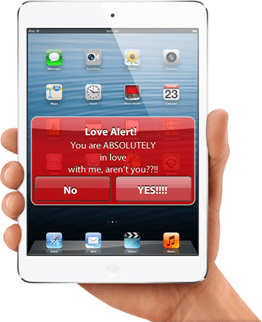 Being "in love" and "loving" are two distinct things. But people often are accused of being "in love" with inanimate objects like a car or with something intangible like sports. Or perhaps people are just using grammar incorrectly. My wife, however, does make a good point. You can't be in love with technology. You can be passionate or obsessed with it…but not in love with it.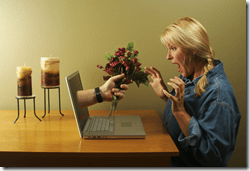 { 0 comments }