About HighTechDad.com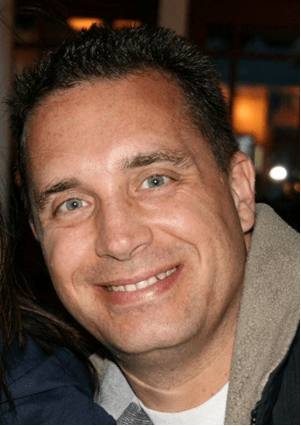 My name is Michael Sheehan, otherwise known throughout the inter-webs as "HighTechDad" (just do a Google Search to see my reach). I have been personally blogging about technology for many years, providing product reviews of hardware and software, as well as writing fix-its, how-to's and other tips and tricks. I'm an avid social media pundit and discuss parenting (see Cast of Dads podcast) frequently.
Technology, gadgets, gizmos, hardware, software and anything geeky are what I'm passionate about. I am also the Technology Evangelist for GoGrid, the Cloud Computing Infrastructure Provider. I helped position GoGrid within the Cloud Community and use Social Media, Social Marketing, Public and Press Relations and corporate blogging to evangelize the large and growing benefits of outsourced server infrastructure in the cloud. I have well over 15 years of Product, Account and Engineering Management experience, as well as a passion for all types of technologies.
My desire is to bridge the gap between the technical and marketing aspects of various products and services, but doing so in a way that is understandable by most, informative and unique. Also, the product reviews that you see on HighTechDad.com are done from the perspective of a parent – how well does it integrate into a family environment, how easy is it for children to use, how does the price point match against an "average" family, and once and a while, I even include my children in a review!
I received a Bachelor of Arts in English and Comparative Literatures at Occidental College in Los Angeles as well as a Marketing Certification at U.C. Berkeley Extension in San Francisco. After college, I lived in Madrid, Spain for two years as I made my best efforts to avoid getting sucked into the workforce. My technology expertise is completely self-taught and I try to provide regular critical analysis of technology trends. You can read more about my Work Experience in my LinkedIn profile.
While I am happily employed, I always keep an eye and ear open for new and exciting Job Opportunities at companies or firms who could benefit from my unique experience and expertise. If you would like a copy of my most current resume, just fill out my Contact form and I will send it to you.
Similarly, I do frequently provide consultation services to companies, brands and other parties who need the expert advice of a technology and marketing professional.
About HighTechDad's Blog
This blog was conceptualized long before blogging became as popular as it is now. I had the desire to create a way to provide helpful insight to people and my first thought was doing a How-To book. The problem was, writing a book takes time and was slow (it did not reflect the speed of technology). So when blogging started to become more prevalent, I jumped in feet first – my first post was on Nov 3rd, 2005). The rest is history.
Keeping on the cutting edge of technology takes a lot of time. I'm lucky that I do have a following and many PR firms and companies now regularly contact me to get their products reviewed. My wife calls technology "the other woman" which should make it clear how passionate I am about it. This blog is a hobby that continues at a very healthy growth rate.
I do, however, need to make some public disclaimers and notices in order to maintain transparency (the buzzword du jour). If you have any questions, I encourage you to contact me. So, here they are:
Product Sample Return Policy
Apart from the tiny amount of advertising revenue I receive from this blog (as well as an occasional sponsorship), I receive no financial compensation for these articles. I do this solely because of my fascination of technology…which verges on an addiction. To that end, my policy is that any samples that are sent to me, remain in my possession. There are extreme cases where I make an exception to this policy, but for the most part, this levels the playing field for everyone.
It takes time to write an intelligent and unique review, I spend on average a few hours writing it, plus the time it takes to take product shots, do videos, and evaluating the product itself. Finding time to do this is difficult so the compensation I receive is frequently only in the form of keeping the product itself. The result is a carefully crafted review that is helpful to my audience, but also to the brand. I will be completely honest in my reviews: where there are positives, there will also be negatives.

I have also added a HighTechDad Rating System which provides a quick review summary. You can read more about the rating system here.
Therefore:
I will provide an honest review across the board
I will write about both positives and negatives about your hardware or software or website or service
If the sample must be returned (I don't typically do this), please ensure that there is ample time for me to review it AND provide return shipping
I will disclose in my review that I received the product/service for free, as a sample or as a "thank you for taking time to review and write" (this was only recently implemented in July 2009)
I will NOT take monetary payment for posting a review (unless as part of a sponsorship program and this is fully disclosed)
I will NOT insert text into a previous review advertising your product or site for money – send me a sample and I will review it
I will do my best to provide a timely review (especially with new product launches), however some reviews may be queued for later release or until the product is fully reviewed
Affiliates – I do periodically run Amazon or other affiliate links within some of my reviews on HighTechDad.com. Typically, I mention the current price of the hardware or software and provide a link directly to the product as listed on Amazon or similar site. If you do click on those links (which I would appreciate that you do) and order a product, I do receive a tiny bit of compensation (2-4% of the purchase price). Regardless of whether you click through my Amazon affiliate links or go directly to Amazon or purchase through another site advertised on my blog, the price you pay is the same. The only difference is, if you go directly to Amazon and don't use any of my provided links, I don't receive any type of commission.
In addition to the Amazon Affiliate program, I run other affiliate links and sponsorships to help offset some of the expenses associated with running this site. One site, that I love and have used long before I started blogging is TechBargains.com. I now have a page that showcases some of their daily "hot" deals so please support them (and me) by visiting my "Tech Deals!" page.
Advertising – Similarly, I do run advertising through Amazon, Google, affiliates and other companies where I do receive some portion of advertising revenue (it is much smaller than you would think). I will NOT, however, run direct text link advertising unless it is through one of my agreed upon providers. If you are interested in running a 125×125 banner ad, that I CAN do so please contact me.
Please support my efforts by making purchases through affiliate links as well as clicking on some of the advertising you see within this site.
Sponsorships – if you are a large brand that is interested in sponsoring my site for an extended period of time, please do contact me! See the list of international brands I have worked with.
Lastly, if you are a brand or PR firm, please be sure to read my "10 Ways Brands Can Work More Effectively with Top-Tier Bloggers" as there are some tips there that you might find useful and helpful.
Quick Stats & Demographics
I have set up a special page that shows some statistics from Quantcast.com. You can view my site's audience breakdown there.

Various High Profile Programs I have participated in
I have had the honor of participating in a variety of programs with various brands. I also contribute articles to some select sites. Some of these are:
Disclosure
As with all of my posts, I need to make a disclosure to ensure that I follow the important FTC guidelines and associated codes of ethics. I frequently receive products, services, compensation and travel that are covered by companies and/or agencies. Once the FTC published their guidelines in July 2009, I have fully complied and all blog posts after that date now include a Disclosure within the post (posts prior to this date, do not). However, as stated previously, this compensation in no way affects how I write my content or reviews.
That being said and for true transparency:
Disclosure: In accordance to the FTC Guidelines and WOMMA Code of Ethics, I am disclosing various corporations, companies, agencies and individuals have provided me with free samples, products, services, travel or other expenses or compensation in order for me to complete my reviews or write about a particular subject.

Intel: I am disclosing that I am an Intel Advisor (a program run by Intel Corporation). I may be compensated in the future for my participation in this program.  However, the content and thoughts shared about Intel are my own.
I hope you enjoy HighTechDad.com and find the information therein valuable!
(updated: 03.20.13)