"Hey Bono" my boss says every time I put on my GUNNAR Optiks SheaDog "computer" glasses. I laugh and then focus down on a variety of tasks at hand, one of them being to really put my GUNNAR's through some real-world tests. If you haven't heard about GUNNAR, a 15 person eyewear company based in Southern California, you probably will, either through testimonials from friends or coworkers, reading blog reviews like these or just seeing billboard advertising.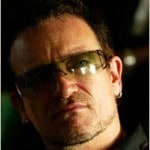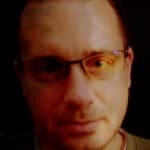 I definitely don't have the "look" that Bono has, but heck, it was worth a shot, right? And my GUNNARS definitely raised my "coolness" factor!
So what is GUNNAR Optiks' "pitch"? GUNNAR Optiks "is a technology company that develops digital performance eyewear for enhancing the computer viewing experience." My question? Do they really do what they say? Read on for the answer…and, towards the end of the review is a 25% coupon code!
GUNNAR seems to have a very strong, well thought out marketing and PR machine. The Press materials that I received were carefully designed, cutting edge, informative and engaging. Frankly I'm not that surprised since there are ex-Oakley employees on board with them. But before I go more into the company, let's discuss what their powerful product is: eyewear designed to reduce eyestrain when viewing computer screens.
The Glasses
I must say, I was a bit skeptical when I read through all of the marketing-hype on the GUNNAR website; it was very "scientific" and full of complex keywords like "fRACTYL", "i-AMP" and "i-Fi", among others. So, setting all of the hype aside, I decided to simply test them out and see where things went.
When I first put on a pair of Gunnar's, the immediate results were simply stunning. First, since the lenses themselves have a yellow tint to them, everything I looked at has a yellowish hue. Also, I was immediately overwhelmed by how suddenly bright my computer screen looked. Yellow tinted lenses are great in general for low-light conditions like driving in the rain, at dawn or at dusk as they bring out the contrast and details of your surroundings. But along with the increased contrast come a slight loss of color, so if you are a graphic artist, you might not want to use lenses that have yellow tints.
The second thing that I noticed was how sharp my computer screens suddenly became. Not only is contrast improved, but everything appears a bit larger. I first thought that this was due to a slight lens magnification effect, similar to looking at things through reading glasses. When I asked Jennifer Michelsen, co-founder of GUNNAR, she said that in fact it is not due to magnification, but rather how the lenses are crafted to provide a "pre-focusing" effect. GUNNAR actually has coined a technology (term) called "fRACTYL." As Michelsen describes it:
"We're not trying to make things bigger to make them easier to see. Instead, that slight magnifying effect is the result of the "pre-focusing" power we've engineered into our lenses as a part of our fRACTYL geometry. This "pre-focusing" power actually bends the light and starts the focusing process before the light hits the eye. That allows the intraocular eye muscles to relax and strain less. These muscles normally stay in a state of constant flexion in order to fatten up the crystalline lens of the human eye and focus light coming into the eye for near-distance vision. A full day with those muscles flexed can lead to eye fatigue and strain. Even a small reduction of that eye strain can lead to a large difference in comfort over time. So with i-AMP technology at work to focus the light rays prior to reaching the human eye, at the end of the day, your eyes are less tired, your fatigue level lower, and performance level higher."
I guess at this point, I should probably quote some of the (marketing/scientific) vocabulary that they use:
fRACTYL lens geometry – "Aiding the natural focusing power of the human eye, our lens geometry eases eyestrain caused by near distance computer viewing."
i-AMP lens technology – "an optical platform that incorporates proprietary lens materials, lens tints, lens coatings, and lens geometry."
i-Fi lens coatings – "Our proprietary nano-filters help capture all of the good light coming from the computer screen while blocking out the bad reflective light and glare. The outer coating provides a protective layer that shields the lens from scratching, abrasion and oxidation damage."
iONik lens tints – "Our custom organic dye compounds condition and shift transmitted light into the preferred color spectrum, increasing visual contrast, detail and resolution. Edges of screen pixilated images read more easily and interfering blue light is reduced – ultimately your eyes are less fatigued."
diAMIX lens materials – "Beating out polycarbonate on the toughness scale and rivaling the undisputed optics of ground glass, diAMIX is the next generation of lens materials for those that demand the highest optical qualities."
The third thing that I noticed after wearing these glasses (I got a pair of SheaDog's) is that they are extremely lightweight. For me, a non-glasses user (with the exception of sun glasses), this is extremely critical. After a while, you simply don't notice that they are resting on your face or nose. The light weight nature is achieved through either frameless design or via very thin frames. The SheaDog's have very light-weight and thin rims that hold the lenses. Note: it is very easy to pop out a lens if you slightly twist the frames too much. However, it is very easy to put them right back in. When you clean the lenses, be careful that you don't pop them out accidentally.
SheaDog – from the Metallic line
The line of Gunnar's currently available are very stylish and fashionable to say the least, even down to the specific model names like "SheaDog," "Wi-Fives," "Halogens," "The Edge" and "Bit Surfer." They currently have fifteen styles in 3 total collections ("Catalyst" "Attaché" and "Metallic"). Michelsen told me that for smaller faces, the Wi-Fives tended to fit better and that women seemed to prefer rimless designs. She did also say that some new styles will be coming out specifically designed for women and children.
Sphere – online one frame style in this line
Attaché – see all models here
Catalyst – see all models here
Metallic – see all models here
GUNNARS can be ordered with prescriptive lenses and while they are not always successful in matching all prescriptions, they are able to craft anything within a +8 to a -8 diopter range.
Usage
I found through my tests that there are some ideal environments for using GUNNARS. First let me tell you what is NOT ideal. If you are in a workplace or computer environment where there are multiple bright light sources within your peripheral vision, you may encounter almost too much light coming into your visible range. It can almost verge on being overwhelming. If you can reduce or eliminate some of those light sources, it will do you well.
Also, if you frequently need to read paper documents or need to view the screen and things at a distance repeatedly, you may find yourself taking them on and off which is not bad, just merely an inconvenience.
But, that is about where the issues that I encountered ended. At home, I found my GUNNARS to be completely necessary. My setup of sitting on a bed with my laptop with soft ambient lighting was the perfect scenario for testing and using my SheaDogs.
At work, I had to make a few modifications to my environment as I had a florescent light over to my left peripheral that did cause some annoying distraction from the side. Simply switching it off allowed for an almost optimal viewing situation.
A Few Complaints
While I did my testing, I had a pretty severe head cold and sinus infection, so between eye twitches and headaches, I wasn't sure what was going on. I was a bit concerned that some of my headaches were caused by my eyes trying to retrain themselves. However, as my cold passed, so did my headaches. I have been told, though, that if you do experience some issues (e.g., headaches or eye fatigue), this is not normal and may suggest that you should have your eyes evaluated professionally.
Also, I honestly wished that my pair of GUNNARS had come with a better carrying case. The solid metal case that it comes with, however elegant, is not very functional. The issue that I have is that I use my GUNNARS at work and home and need to transport these back and forth safely between these two locations. The big boxy case (which does come with a soft cloth bag to prevent scratches which can also be used as a lens cleaner) is not very useful. I wished that a smaller, more portable case would come with these eye glasses.
What else to complain about? My list pretty much ends here.
Summing It All Up
If you cut through the marketing hype and have a chance to check out a pair of GUNNARS, it will be worth your time. Sure their website, ads and glossies are fantastic, filled with scientific-sounding terms and stellar close-up product shots. But those things only get you interested. You really should take some time to try some out. Go to a local eyeglass store that carries GUNNARS (they have a dealer locator on their website) or borrow some from a friend or co-worker. When you do first try they, you will most likely go through the following phases:
First 10 seconds – "WOAH"
Next 30 seconds – Flipping the glasses on and off the eyes to compare "on" versus "off"
Next minute – questions and statements: "Are they magnified?" "I can't believe how bright everything is!" "The screen is really sharper"
Later – a few will ask to borrow the glasses for a while
It's too bad that they don't have a "try before you buy" program. But personally, I think, with the number of hours we spend in front of the computer increasing, people should definitely start thinking about the health of their eyes. When you sit at a computer, you blink less frequently, your eyes dry out and they get tired due to Digital Eye Fatigue (DEF – a GUNNAR term?). Whether or not GUNNAR is trying to push their terms, people should be concerned with eyecare. We spend a lot of money on sunglasses (it's extremely important to protect one's eyes from the sun). It makes sense to spend a bit of money on the eyes you use inside, when staring at a computer.
UPDATED on 6/19/09: AND, the nice people at Gunnar Optiks set up a special coupon code to those of you reading my review. If you act before 7.05.09, you can use the Coupon Code "TECHDAD25" to receive 25% off your purchase! Just go to http://www.gunnaroptiks.com/ and use their online store. When you check out, enter that coupon code and magic, you just saved yourself 25%!
This year, GUNNAR will be releasing three new lines: one for children, one for women and one for gamers. Look for announcements on the gamer line shortly and children and women lines shortly thereafter.
Bottom line, as a guy who spends about 14+ hours a day in front of a computer, GUNNAR has designed a solution for me. As they say, getting a pair of these is truly your "next computer upgrade" so instead of investing in that extreme performance graphic card or 21 inch flat screen display, think about putting the money instead on your eyes. Technology gets out of date quickly, but you are stuck with your original eyes forever. Spend some time protecting THAT investment.
HTD says: GUNNARS truly deliver what they promise. Optical clarity and enhancement, reduced eye strain and fatigue, all wrapped up in a stylish package.