I usually don't share media release information about products simply because I like to have hands-on with the actual product. However, I do plan on writing a review shortly of the FlexiSpot Comhar All-in-One EG8 Standing Desk in the coming weeks. This is particularly appropriate as I am redesigning my work-from-home office.
I actually have reviewed FlexiSpot in the past as I had a chance to test out the FlexiSpot Standing Desk Converter (for those people who don't have space for a new desk or who want a more "portable" option). That is a great solution for people who want the benefits of a sit-stand desk but who don't want a new piece of furniture.
I wanted to share the information I received about the FlexiSpot EG8 in its entirety. Do note, I will be reviewing the EG8 Sit-Stand desk in the coming weeks. And, I have a $15-off link at the end of this article.
Update 5/3/21: My review of the Flexispot EG8 is now live!
The information below was provided by FlexiSpot.
Why you should try this all-in-one minimalist desk for your home office
Have you been looking for a sit-stand desk that will allow you to work elegantly and efficiently? Look no further than the new Comhar All-in-One Standing Desk.
FlexiSpot's latest offering is an advanced, space-efficient height adjustable desk that has a modern tempered glass desk top finished with rounded edges for superior safety, comfort, and elegance.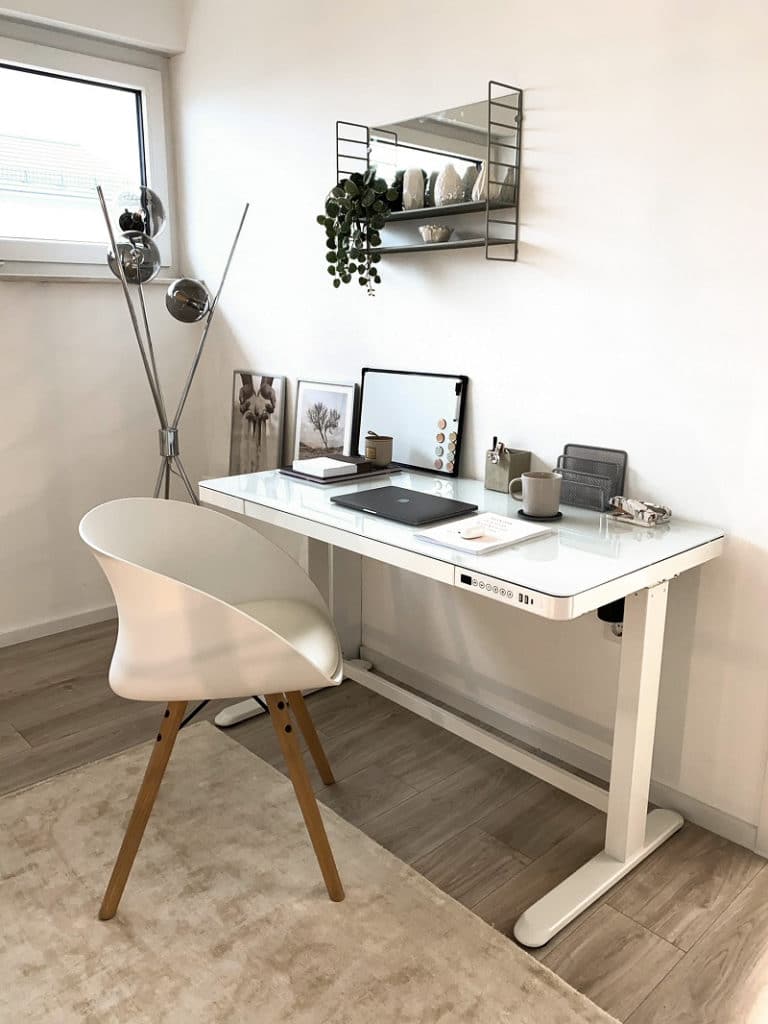 Here are more reasons why you should give this sit-stand a chance to be in your home workstation:
1. Minimal Footprint & Built-In Desk Storage
In addition to a spacious 48" x 24" desk that takes up minimal floor space, the Comhar has a convenient pull-out desk drawer that gives home-based workers plenty of room to organize and store all their desk essentials.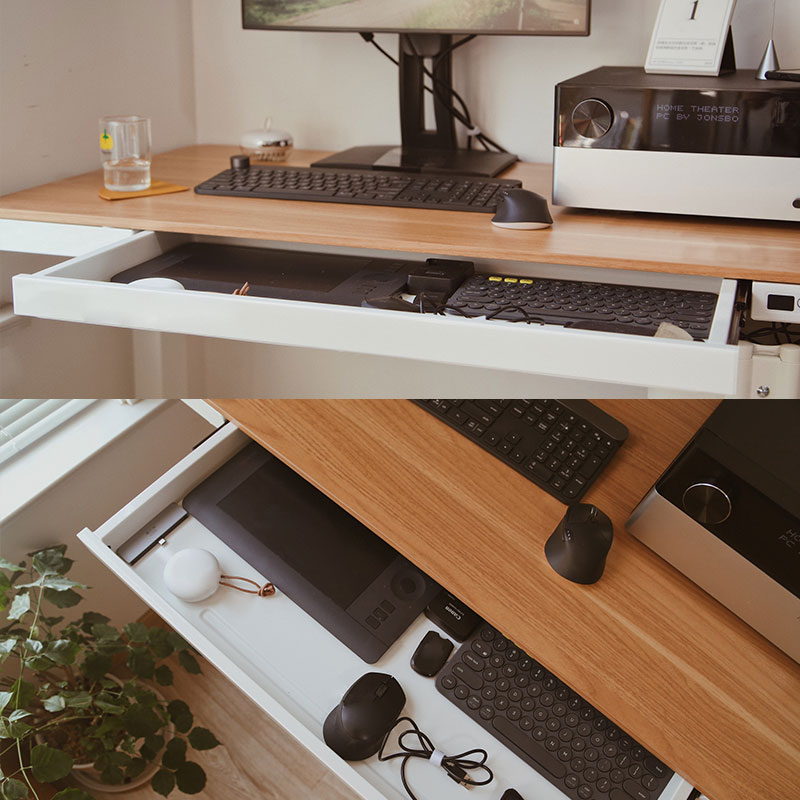 2. Embedded Charging Ports
With three built-in USB charging ports (2 TYPE-A and 1 TYPE-C), the Comhar makes it easy to keep multiple devices powered all day while also eliminating the need for clunky desktop charging stations that take up valuable space.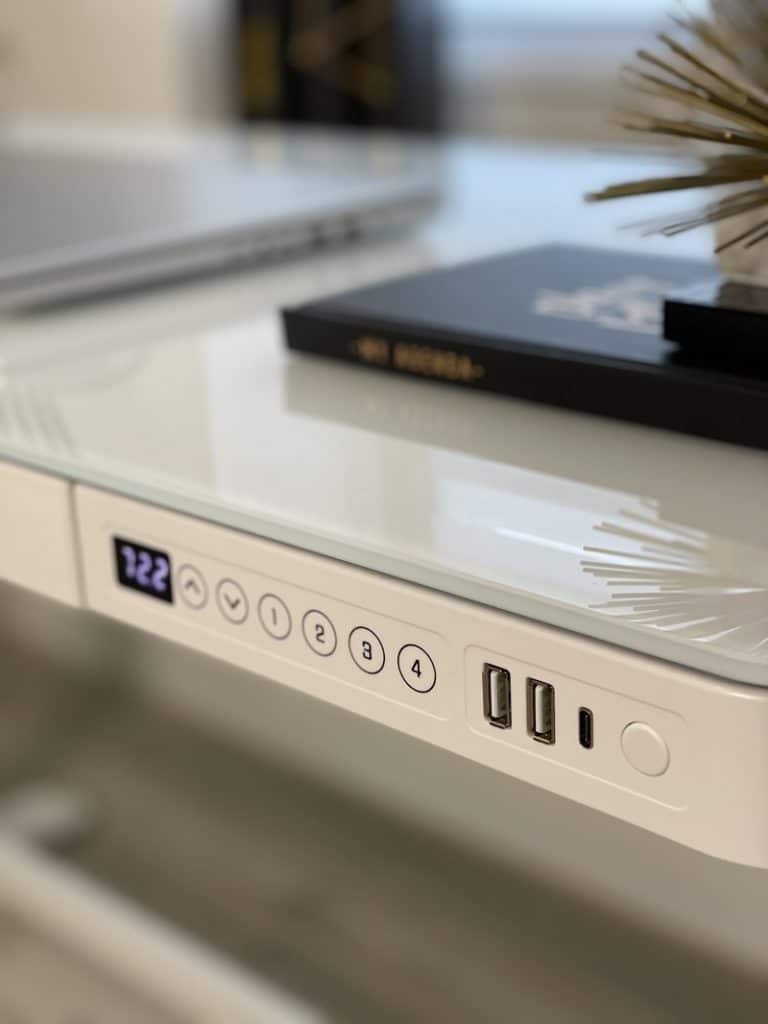 3. Electric Height Adjustment
The desk raises and lowers with the simple press of a button so users can comfortably shift from sitting to standing and still getting work done. The desk is also customizable with four programmable height presets so multiple users in a family can save their preferred height setting.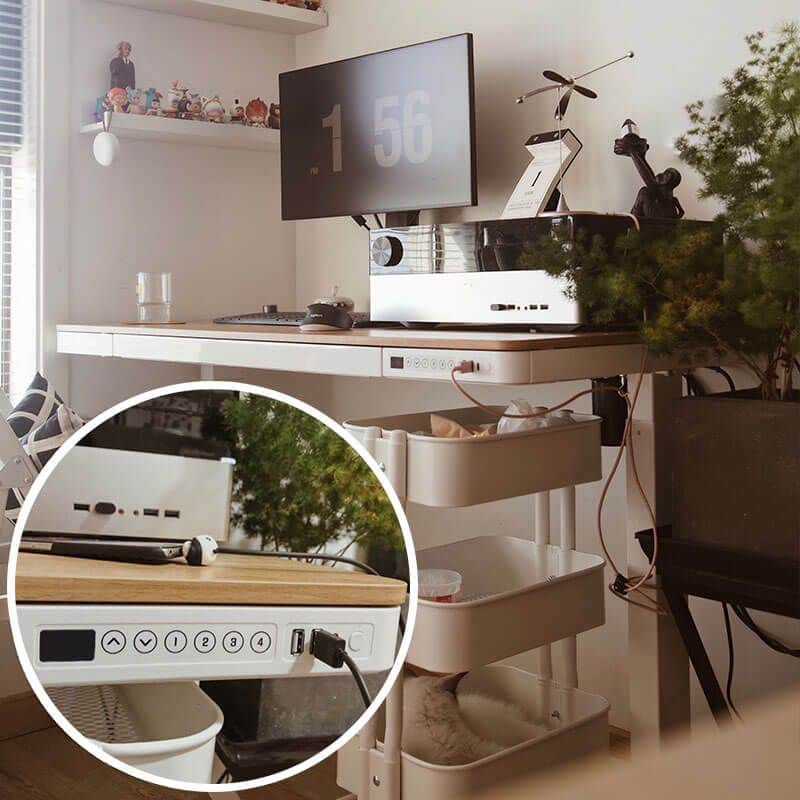 4. Child Safety
The integrated control panel offers a child lock button to prevent curious little fingers from playing with the control buttons. It also has anti-collision technology that prevents the desk from damaging or crushing other objects when in motion.
5. Hassle-Free Installation
With a factory-installed crossbeam to give work-from-home professionals a headstart on assembly, it's easy to get this workstation up and running in less than five minutes.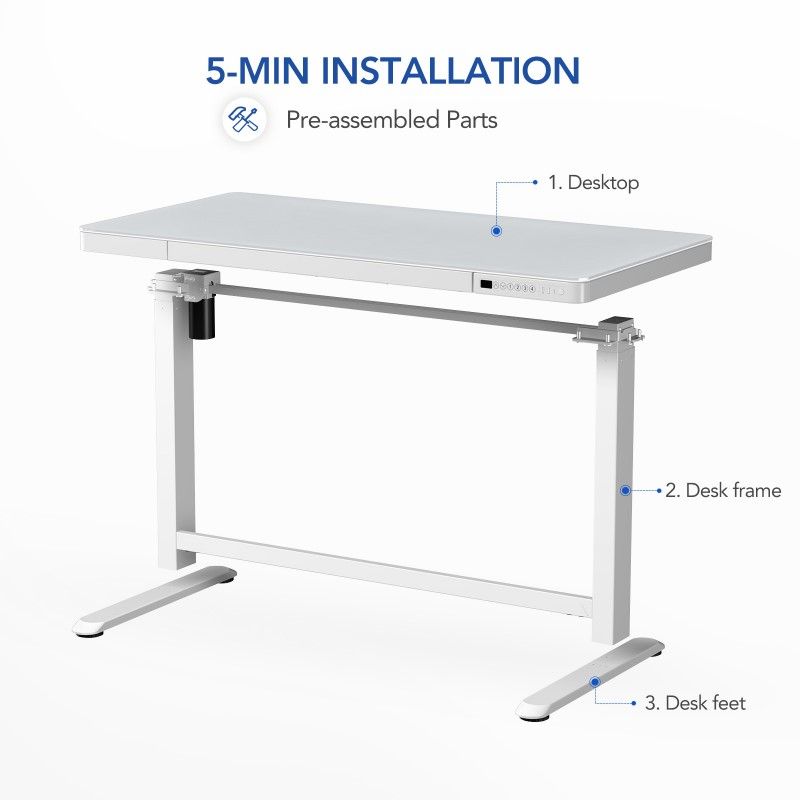 The Comhar All-in-One Standing Desk comes in five stylish finishes: white, black, natural, white tempered glass, and black tempered glass. It can be purchased at FlexiSpot.com.
Get the best of the sit-stand lifestyle
The Comhar is sure to spice up your work routine with its special features. With this advanced standing desk, you will surely enjoy a healthier and more productive workstation.
Some final words from HighTechDad
I think you will agree that the features and design of the FlexiSpot Comhar All-in-One Standing Desk are compelling. Please check back in a few weeks as I will be doing a hands-on review of this desk.
Update 5/3/21: My review of the Flexispot EG8 is now live!
In the meantime, you can get $15 off orders of $150 or more by following my link.
HTD says: It's important to focus on your posture when you work in front of a computer all day. A sit-stand desk like the FlexiSpot Comhar is a great way to get out of your chair yet still get work done!