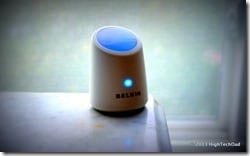 Home Automation and Remote Controls are cool. Really cool. Think back to the days of The Clapper (which you can still buy, by the way). Clap on, clap off. We have come a long way though. Now we have Internet-connected gadgets, gizmos, appliances and devices, hopefully all designed to make our lives easier, safer or simply better. The Belkin WeMo is a perfect example of how this Home Automation technology has evolved to become mobile and programmatic.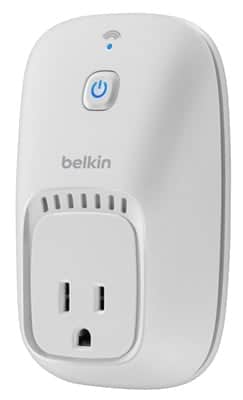 Recently I hooked up a Belkin WeMo Switch and Motion Detector in my home. Before I go into the details of that process, I have to say that I'm a guy who hated when I saw a VCR (remember those?) with a blinking clock. I'm all about programming and using technology ahead of time or setting it up to make what you are currently doing better. I have placed wireless remotes for lamps around the house. I obviously set up shows to record on my DVR. I even automate a little bit of my social media sharing (not much, mind you). There are tasks that you can automate that can save you a few minutes during your hectic day here and there. That is what automation (and remote controls) are all about. And with all of this different technology, it allows us to be a bit more lazy (in a good way, hopefully).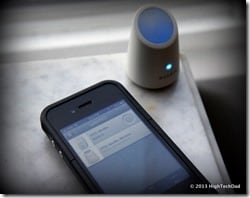 Let's start with what the WeMo is. It's a device that you connect to your home WiFi network and to an electrical device that you want to control whether it is on or off. Once you set up your connection (which I will go into later), you use your mobile phone with the WeMo app, to turn on or off that electrical device. Let's say you have a lamp connected to the WeMo plug, from another room or across the globe, once you have everything connected, you can turn that lamp on or off at will. Pretty handy, right?
{ 0 comments }