With all of the recent heatwaves around the country, finding ways to stay cool while on the go can be a challenge. That's where the TORRAS COOLiFY ZONE Wearable Waist Fan comes into play, providing a refreshing breeze whenever and wherever you need it. As an avid tech enthusiast, I was excited to put this innovative, yet a bit pricey, wearable fan to the test and see if it lives up to the hype. (*Disclosure below.)
I recently reviewed another TORRAS product, the TORRAS Coolify 2S, which my wife has now completely monopolized. That device does a great job of providing a cool zone around your neck and head area. So what does the COOLiFY ZONE waist fan do? Well, since you wear it around your waist, it provides a breeze either up your stomach line or your back.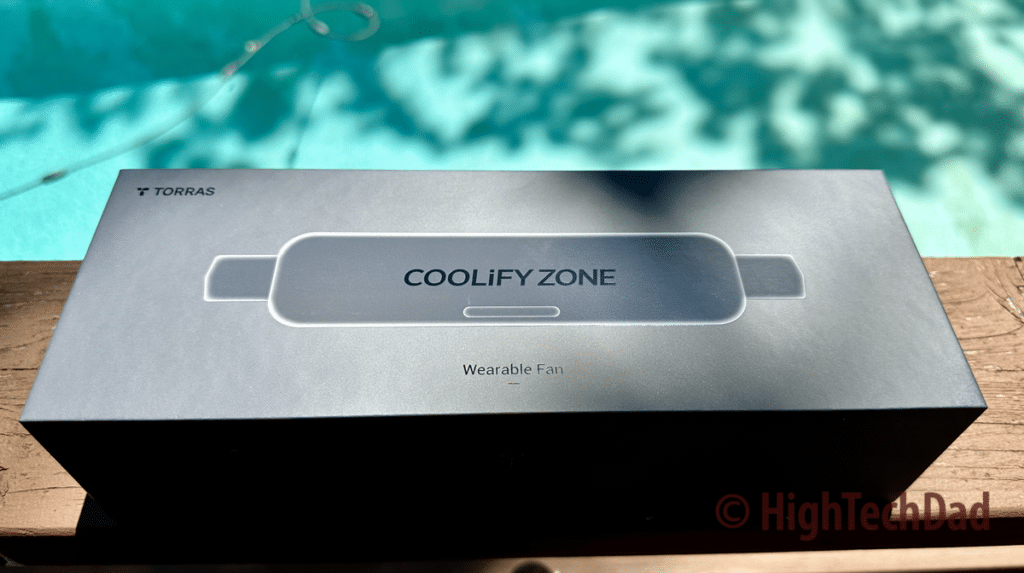 But does it actually cool you? The short answer is yes, just like standing in front of a fan does. In conjunction with sweat evaporating, your fanned skin will give you the feeling of cooling off, and your body temperature will drop. The important thing to remember here is that the COOLiFY ZONE waist fan is essentially a pair of fans you wear around your waist with rechargeable batteries.
Let's dive into some of the details.
Table of Contents
Design & Build Quality
The first thing that struck me about the TORRAS COOLiFY ZONE was its sleek and ergonomic design. The device is compact, lightweight, and thoughtfully engineered to sit comfortably around your waist. The adjustable strap ensures a snug fit for users of various sizes. The fan unit itself is surprisingly small, boasting a modern aesthetic that doesn't scream "gadget."
Included with the COOLiFY ZONE are two belts of varying sizes (21.65″-29.92″ and 29.92″-46.46″). They have plastic snaps that make attaching the belt to the ZONE quite easy. The belts can be made reasonably tight so that you can exercise without fear of the COOLiFY ZONE coming off.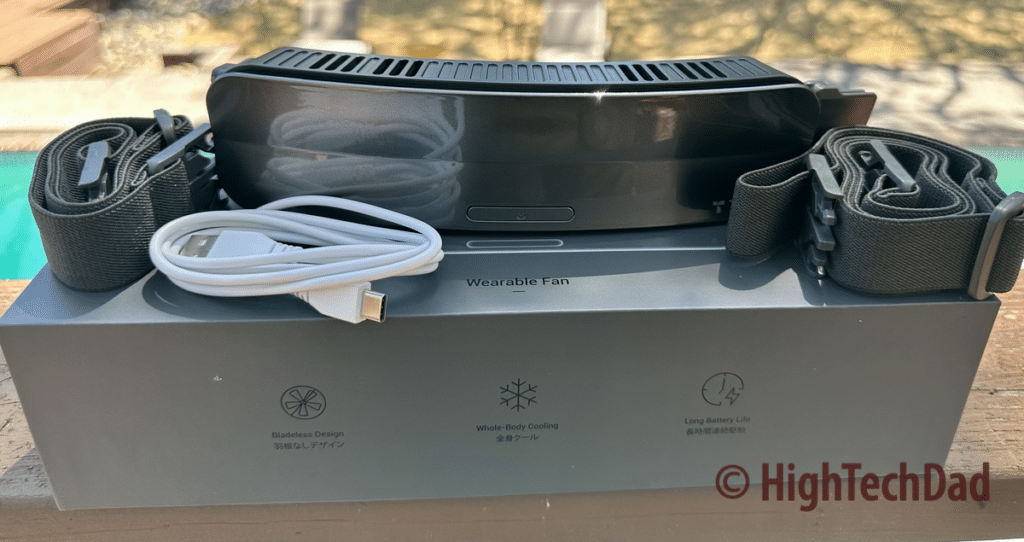 Also, on the side of the COOLiFY ZONE that touches your skin is a gel encased in soft plastic. This gel is designed to absorb heat away from your body. When the gel is cool, it is hard, but it becomes softer as it absorbs heat from your body. And the unit itself is slightly curved to fit against your body.
How well does the COOLiFY ZONE work?
When it comes to performance, the TORRAS COOLiFY ZONE doesn't disappoint. Equipped with dual fans, it delivers a gentle breeze that effectively cools you down without creating a strong wind tunnel effect. The fan has three adjustable speed settings, allowing you to fine-tune the airflow according to your comfort level.
During my testing, I found the lowest setting sufficient for casual indoor use, while the highest setting was great for combating heat during outdoor walks or exercise. The noise level was relatively low at the low setting, but at the highest setting, it is noticeable.
The two fans blow upwards, pulling air from the sides and bottom of the unit. You can wear it over your clothes or directly in contact with the skin under your shirt. Personally, I found it to be much more effective under my shirt and especially effective if my shirt was wet or damp.
Battery Life
Battery life is often a concern with portable gadgets, and the COOLiFY ZONE manages to strike a balance between longevity and compactness. The built-in 4000mAh battery can power the fan for several hours, depending on the speed setting. TORRAS claims the battery will last up to 15 hours, most likely on the lowest setting. On average, I could get around 4-6 hours of continuous use on a single charge running at the highest setting. As a test, I started running the ZONE at the highest fan setting at 11:30 AM. It is now 4:30 PM, and the fan is still running!
Charging the device is simple via the included USB-C cable. It takes a few hours to charge up fully. The USB-C port has a plastic cover for it to keep out dust. And directly next to the USB-C port are three LED lights that indicate the battery charge level. When charging, one of the lights will indicate how charged the battery is. And when the device is running, the LEDs indicate the charge remaining in the battery.
Ease of Use of the COOLiFY ZONE
One of the standout features of the COOLiFY ZONE is its effortless usability. The single-button control is simply easy. A long press turns the fan on or off, while short presses cycle through the three different speed settings. A fourth click will turn it back off as well. This straightforward design means anyone can quickly grasp how to operate the device, making it suitable for users of all ages.
The COOLiFY ZONE weighs about 0.7 ounces, so it is pretty lightweight, which is especially nice if you are exercising or walking.
Pricing and final thoughts
The TORRAS COOLiFY ZONE retails for $129.00 on the TORRAS site and is also listed on Amazon for $129.00. I feel that this is a bit pricey because it is simply two adjustable fans with rechargeable batteries designed to be worn around the waist. I think a better price point would be about half of that.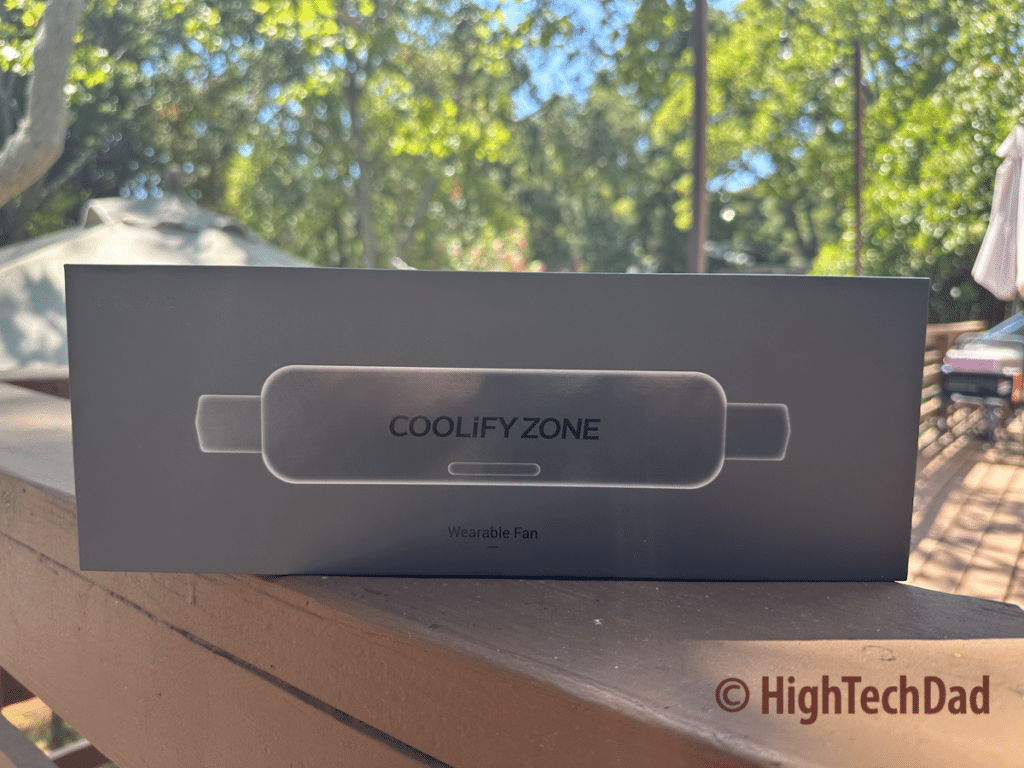 However, you do have to weigh in the fact that it is a large-capacity battery, and there is some soft gel material that helps to remove and dissipate the heat away from your skin. Also, the belt is adjustable to fit a variety of waist sizes.
I used the COOLiFY ZONE after I had been out walking in 95-degree weather, and it helped me cool down quite a bit. If used in conjunction with the neck fan/cooler that I reviewed, I think the pairing of the two would provide great, quick cooling relief.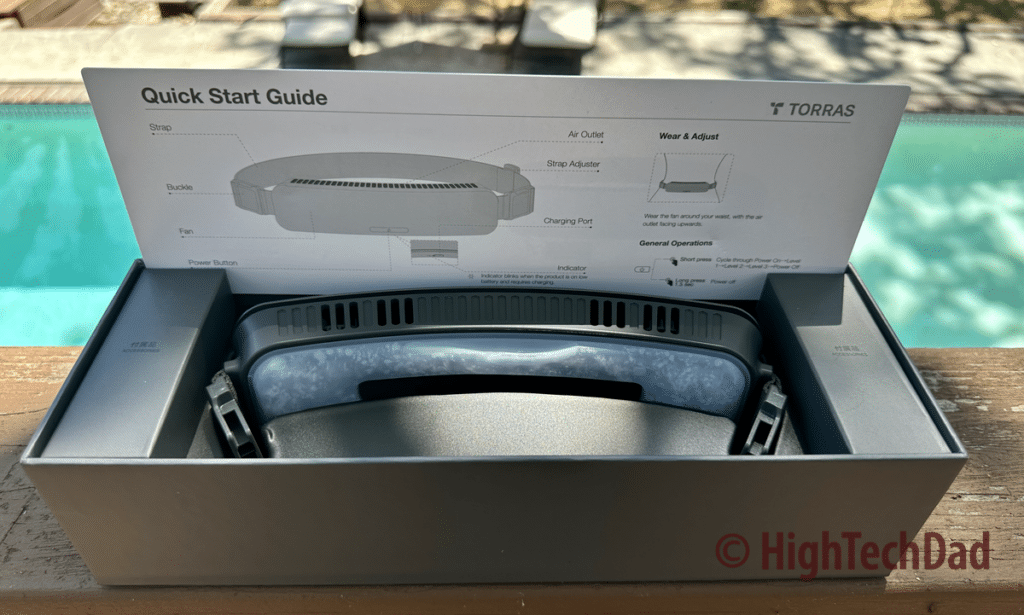 The COOLiFY ZONE proves its versatility through a range of use cases:
Outdoor Workouts: Whether you're jogging, cycling, or simply taking a brisk walk, this wearable fan can help you stay cool and focused on your exercise routine.
Travel Companion: Stagnant air can make long flights or train rides uncomfortable. Strap on the COOLiFY ZONE to keep a refreshing breeze around you, making your journey more pleasant.
Gardening & DIY: Tackling outdoor projects under the sun can be grueling. Wear the fan to stay comfortable and prevent overheating while you work on your garden or home repairs.
Summer Festivals: Music festivals and outdoor events often mean large crowds and high temperatures. The COOLiFY ZONE ensures you enjoy the festivities without getting overheated.
The TORRAS COOLiFY ZONE Wearable Waist Fan makes a strong case for being a dependable and stylish solution to beat the summer heat. Its sleek design, adaptable airflow, and user-friendly nature make it a compelling choice for those seeking relief from soaring temperatures.
Shop on HighTechDad
The product shown below (and related products that have been reviewed on HighTechDad) is available within the HighTechDad Shop. This review has all of the details about this particular product and you can order it directly by clicking on the Buy button or clicking on the image/title to view more. Be sure to review other products available in the HighTechDad Shop.
As temperatures continue to rise, the COOLiFY ZONE emerges as an excellent companion for outdoor activities, workouts, travel, and more. With its comfortable fit and fairly effective cooling capabilities, this wearable fan remains a good recommendation for anyone who values both function and convenience. Embrace the cool breeze wherever you are, thanks to the TORRAS COOLiFY ZONE Wearable Waist Fan.
Disclosure: I have a material connection because I received a sample of a product for consideration in preparing to review the product and write this content. I was/am not expected to return this item after my review period. All opinions within this article are my own and are typically not subject to editorial review from any 3rd party. Also, some of the links in the post above may be "affiliate" or "advertising" links. These may be automatically created or placed by me manually. This means if you click on the link and purchase the item (sometimes but not necessarily the product or service being reviewed), I will receive a small affiliate or advertising commission. More information can be found on my About page.
HTD says: While the TORRAS COOLiFY ZONE Wearable Waist Fan doesn't have built-in refrigeration, it does provide a powerful and adjustable breeze, cooling your front or back while you are on the go.
HIghTechDad Rating
Ease-of-Use

Family-Friendly

Price Point

Features
Summary
While the TORRAS COOLiFY ZONE Wearable Waist Fan doesn't have built-in refrigeration, it does provide a powerful and adjustable breeze, cooling your front or back while you are on the go. Setting it up and using it is incredibly easy. Just charge it using the included USB-C cable (it doesn't come with a wall plug, though) and then put it around your waist. Great that it includes two different-sized belts. Then press the on button to cycle through three different fan levels. Press it again or long-press the single button to turn it off. It's pretty quiet, even at the highest fan level. It is important to note that it does not provide cooling – it is just a dual-fan setup. And I do feel it is a bit expensive. However, if you are hot and sweaty, it does provide good relief by blowing air on your front or back.
Pros
Lightweight
Easy to use
Long battery life, even on the highest setting
Multiple belt sizes