I love WiFi routers. I'm not sure why. But I have about 3 or 4 of them running in my house. Some are providing WiFi networks for all of the people in the family and the other connected devices as well, while others are set up as back-up or private, and only used occasionally. I probably have a lot of signal overlap and could optimize my network a bit better, but for now, I like having diversity and choice.
There is a pecking order to my WiFi routers. The #1 position is the one that has the main SSID and is the one that all of the devices connected to it (including other routers) as well as our DSL modem. The router that stays in this position the longest is typically the one that I like the best or the most stable one. What I mean by stable is that it doesn't need to be rebooted frequently because it has run out of memory or has locked up or is not providing a reliable WiFi service.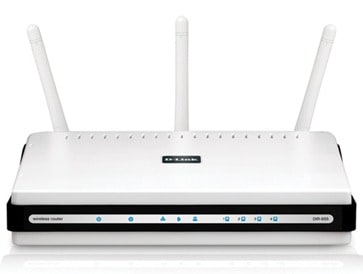 Another thing that I like doing is putting on open source firmware onto my routers. The two open source firmware projects that I have used are Tomato and DD-WRT. Not all routers support the flashing of 3rd party firmware. But typically those project have a listing of supported hardware so you need to dig around their sites to find out if your router is supported (and sometimes there are difference even between versions of the same model). For example, I picked up a Linksys router at a garage sale for $5 and while I was there, I was looking up the version and model on the DD-WRT website to see what versions of firmware were supported.) Why would you replace the stock firmware anyway? Simply because you need more features, configuration or capabilities from the router.
WiFi routers themselves are pretty dumb. It's the firmware (software) that makes them smarter. Another reason for replacing the stock firmware is to make the router simply run better and be more stable. I have flashed the firmware of just about all of my Linksys routers as well as my Belkin routers. I wanted more stability, better performance and more configuration options.
{ 11 comments }