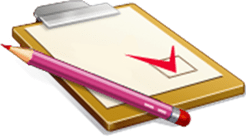 In Part 1 of my 2-part series "14 Things to Consider When Choosing a Cloud Provider" I walked you through several important evaluation criteria that you should consider when choosing a cloud provider. The topics covered in Part 1 are: Performance, Breadth of Service Offering, Ease of Use, Price, Support, SLA and Security. Do note that these items are not in any particular order but some do refer to others so be sure to read through both articles. In Part 2 (this article), I add 7 more items to the list of things to consider.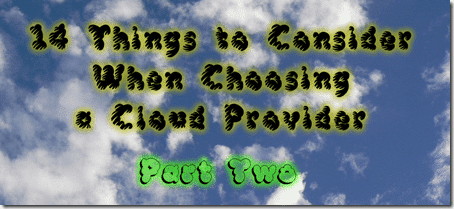 It is important to approach any migration to the cloud carefully. You should compile a list of Must-Have's, Nice-to-Have's and things that are simply Not Important. Also, take some time to compile a group of key stakeholders, those who are making the decision on which cloud provider to sign up with. Lastly, get some advisors who can provide you feedback along the way. These could be people who have experience with cloud computing or your current IT staff. This shouldn't be a decision that you go at alone (unless you are a one-person shop).
Once you have identified your needs, you need to compile and short list some cloud providers. Often it is hard to generalize when you span cloud types. But just the same way that clouds in general have common characteristics, your selection process should have similar requirements.
This is part two of a two part blog series. The first part is available here. [click to continue…]
{ 0 comments }