While there are many, much worse things related to the pandemic that is COVID-19, one thing that has (slightly) bothered some people who use FaceID to unlock their iPhones is that it simply doesn't work when you wear a protective face covering to prevent the spread of the virus. FaceID requires a fairly clear "view" of your face in order to digitally recognize you. Cover it up with a mask, and you have to go through the "extra effort" of entering your iPhone's passcode. That is, until iOS 14.5 is released to the general public. This feature is currently available in the Developer Beta and here is a quick preview of how it works.
Last year, I (horribly) attempted to set up an Alternate Appearance for my FaceID while using a mask. It barely worked and was much too much effort for very little success. You can watch my video to see what a pain in the butt it actually was. I rarely say this but…DON'T follow my advice in that video!
Instead, I would recommend holding on until iOS 14.5 is released (or if you have both an Apple Watch and an Apple Developer account), you may want to read on. If you want to be ready to use this functionality right when 14.5 is released, definitely read on.
What's Required to Enable Apple Watch Unlocking of iPhone
Honestly, I'm not quite sure why it took this long for Apple to release this needed functionality. For starters, the same functionality is being used to allow you to unlock your Mac using your Apple Watch.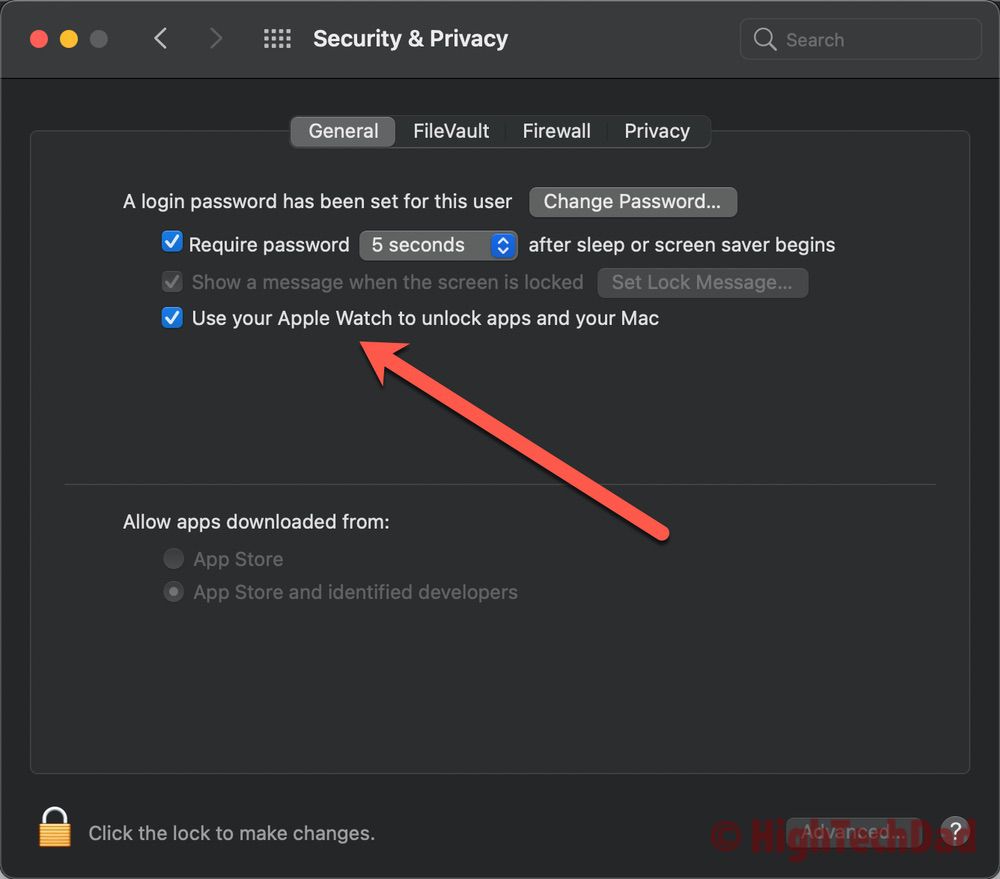 So, what do you need to now use your Apple Watch to unlock your iPhone (sort of using FaceID but actually not really)? The requirements:
Apple Watch running watchOS 7.4 (as of this writing, in Beta)
Apple iPhone running iOS 14.5 (as of this writing, in Beta)
FaceID and Passcode enabled on iPhone
Passcode enabled on Apple Watch
Not huge requirements, actually, other than having the beta versions of watchOS and iOS. And if you are reading this article after the release of these two OS's, you will have the functionality.
How to set up Unlocking
First, I have to assume you have updated the two OS's; otherwise, this won't work.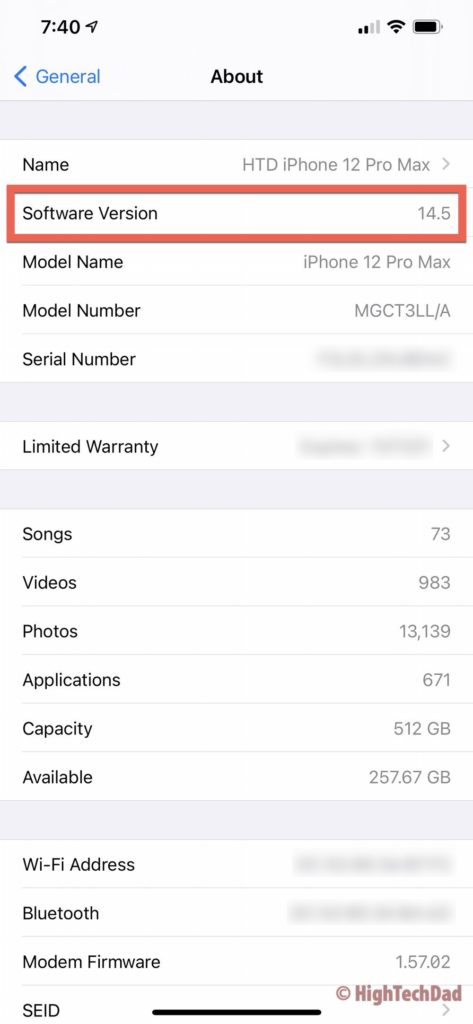 As mentioned above, you need to have FaceID and a Passcode set up on your iPhone. And you need to have a Passcode set on your Apple Watch.
Next, go to the Settings app on your iPhone and choose Face ID & Passcode. You will need to enter a passcode to enter this. If you haven't set up a passcode for your iPhone, you will need to do it.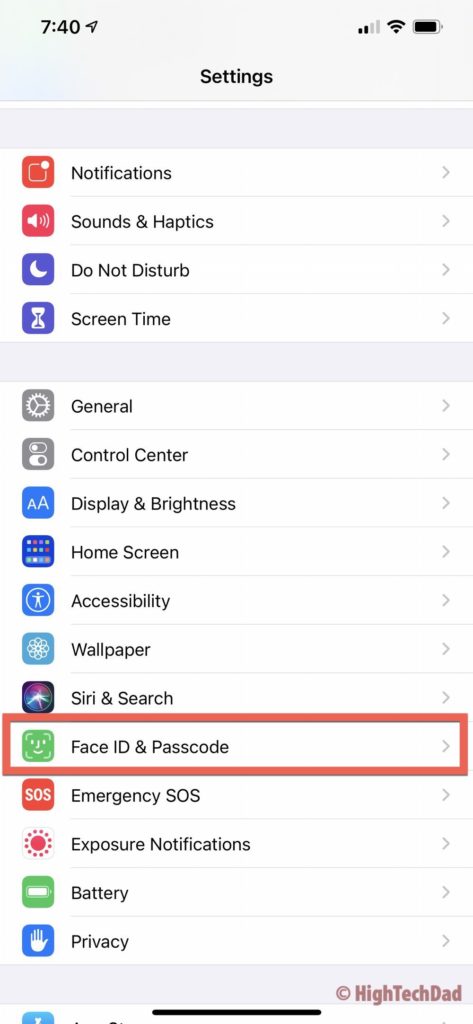 Once you authenticate with your passcode, scroll down to the Unlock with Apple Watch setting and turn that on.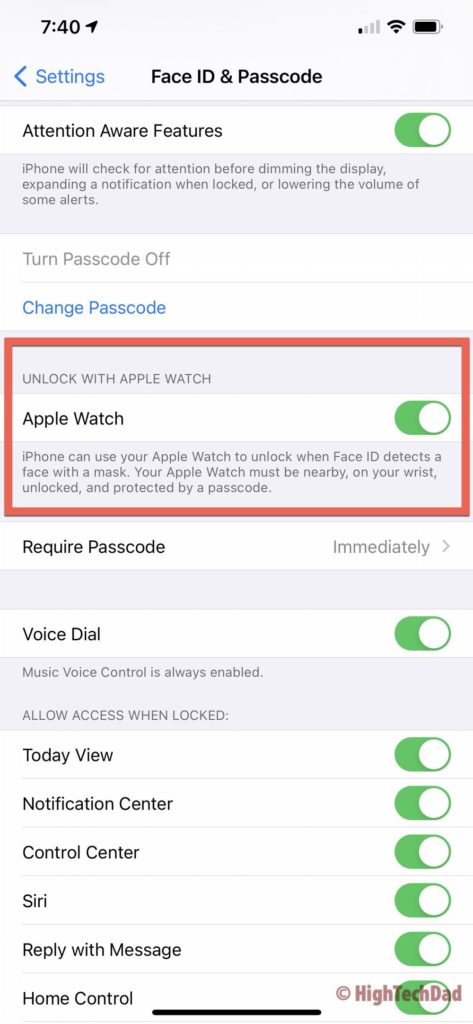 As you can see from the screenshot, Face ID is used, but only in terms of detecting if your face is obstructed (e.g., covered with a mask).
You do need to have your Apple Watch on your wrist, and you need to have authenticated on your Watch using your previously-defined passcode.
How Well Does It Work?
I set up the Apple Watch unlocking yesterday after installing the required OS's. I put on my mask and tried to unlock my iPhone. You get some immediate haptic feedback on your wrist from your Apple Watch to let you know that an action had taken place.
This haptic feedback (and alert sound) is the same used for unlocking your Mac using your Apple Watch.
You also get a brief screen notification on your Apple Watch to let you know that it unlocked your iPhone.
The solution is simple and elegant. I started to think about the security process and potential loopholes in it. Obviously, I'm not a security expert (only play one on TV), but here's my quick analysis:
You must have passcodes on both devices – better security than not having a passcode.
Some companies force you to install a security profile to enforce passcodes on devices – this is a good thing per the previous point.
If you take an authenticated Apple Watch off of your wrist, it de-authenticates – this ensures that if your iPhone looks to your watch for authentication, it will only authenticate your iPhone with a logged-in Watch.
Remotely lock your iPhone – you are alerted if your connected iPhone is accessing your Watch to unlock, and you can press the "Lock iPhone" button if you need to (prevents someone from trying to unlock your iPhone from another room while your Watch is still connected to the iPhone).
You still have Face ID on your iPhone – Face ID is a bit more secure than a simple passcode, so you still have that as your primary authentication process.
You can easily turn off the functionality – this authentication process can just be toggled off.
Yes, rudimentary security analysis at best, but from using it, I can say it is definitely a nice option to have when you are wearing a mask and might not have your hands free to type in a passcode. The authentication speed and logging in are fairly quick, perhaps a few microseconds less than using Face ID, but definitely faster and MUCH SAFER than removing your mask to use Face ID to authenticate.
HTD says: Finally, Apple has allowed us to use an authenticated Apple Watch to unlock our iPhones in the same way we can unlock our Macs. For those people being safe and wearing masks in public, this is a potential game-changer.