I recently wrote two independent reviews of iPad protective keyboard cases, one for the Logitech Combo Touch and one for the Zagg Pro Keys. I realized that it would be a good idea to show and highlight some of the differences between these two iPad keyboard cases. Each iPad keyboard case is similar in many of their features and designs, but they are quite different in some aspects. My head-to-head video outlines the key features as well as their differences. (*Disclosure below.)
I'm a firm believer in protecting your investments. So, while some people like that feeling of having their smartphones or tablets "naked," I think it is important to prevent accidental damage to your devices by using a case. And, when that case adds functionality to how you use that device (e.g., a keyboard and/or trackpad), the value is incremental.
While my 15-minute video (sorry, I do enjoy talking) walks through these iPad keyboard cases individually, toward the end, I offer some comparisons. And which case you eventually decide on (one of these or a completely different brand) truly depends on your use case and where and how you will use your iPad. So I offer some ideas and suggestions below as well.
Table of Contents
Video head-to-head comparison of 2 iPad keyboard cases
Before I go into some written context, I wanted to share my video that compares the Logitech Combo Touch and the Zagg Pro Keys. A bit of a warning, the video is long. However, in the YouTube description, I have some time stamps to allow you to jump to a particular part.
I encourage you to watch the video as it shows many common and unique features. However, if you have questions, please feel free to leave a comment on this post below or on my YouTube page, and I will do my best to answer.
Quick highlights of common and different features
For those who don't want to either read through my two reviews or listen to me drone on and on about these iPad keyboard cases in the video, I would like to offer some bullet points that talk about the similarities and differences (the "positive" and the "bad "negative"), of these two iPad keyboard cases.
Features in common
Protective case for your iPad
Two pieces (iPad case & keyboard)
Almost full-sized keyboard
Function keys for media and other controls
Back-lit keyboard
Two shift keys (yes, that is a thing for me)
Long-lasting battery
Area to allow for Apple Pencil to magnetically attach and charge
Lightweight and slim profile
Let's take a look at the unique features of each of these iPad keyboard cases.
Unique features of the Logitech Combo Touch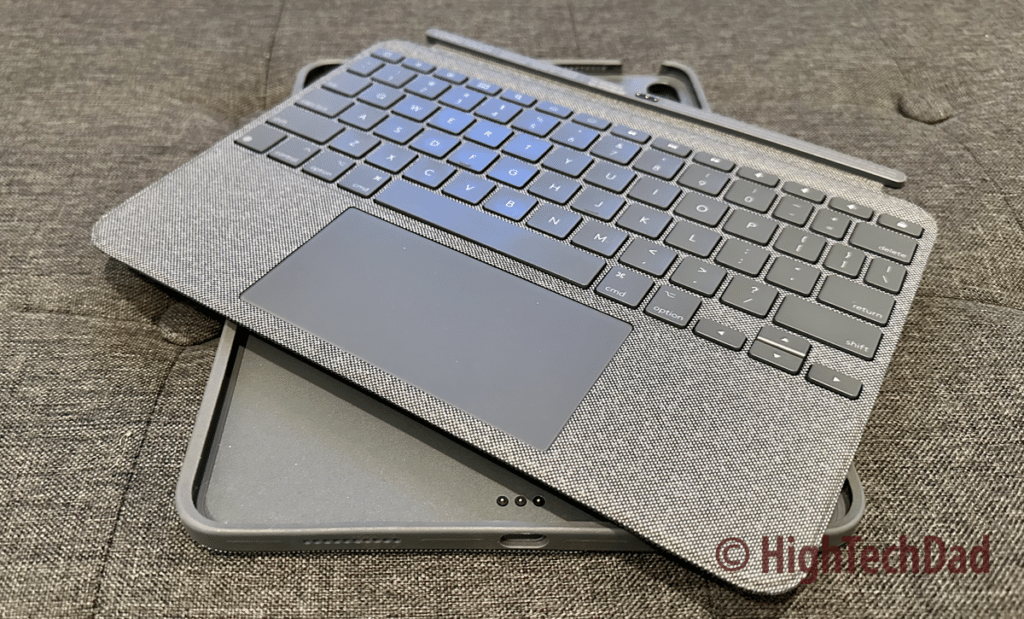 Trackpad allows you to not always smudge up your iPad screen with your fingers (positive)
Smart connector charges the keyboard automatically, and no need to connect via Bluetooth (positive)
Kickstand on the back of the iPad case can be used to prop just the iPad case without the keyboard (positive)
No strap to hold Apple Pencil or stylus in place (negative)
In keyboard mode, the footprint on a table, lap, or surface is pretty long (negative)
Zagg Pro Keys unique features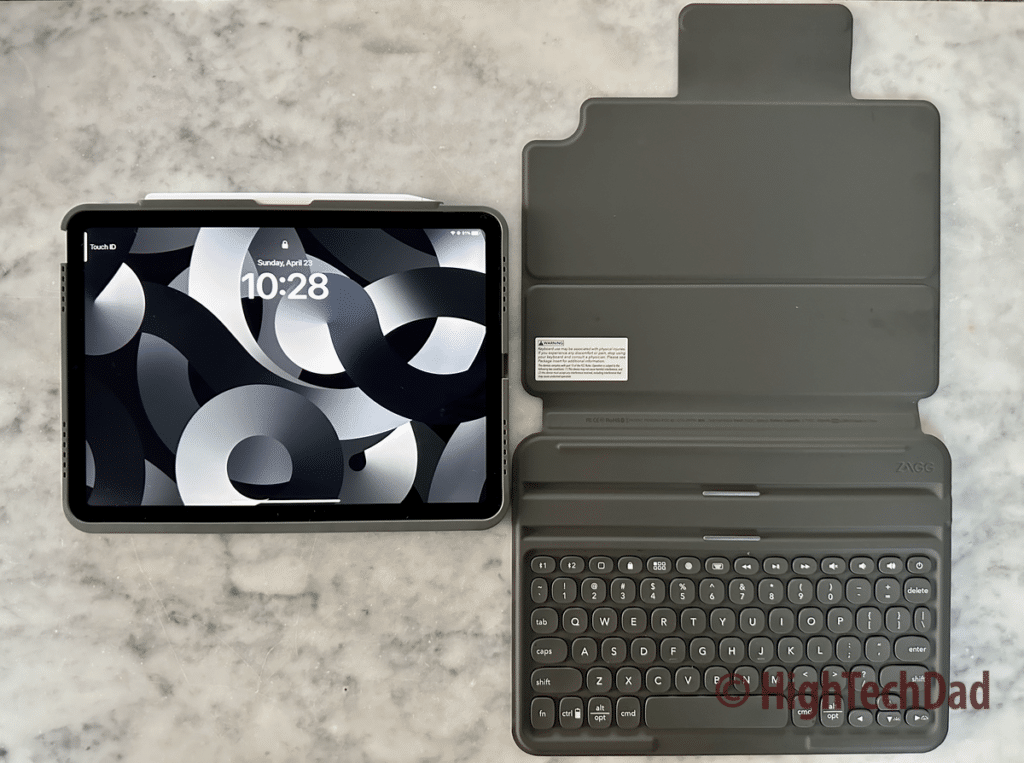 Flap to hold an Apple Pencil or stylus in place (positive)
In keyboard mode, the footprint on a table, lap, or surface is relatively small (positive)
Bluetooth connection for keyboard (neutral)
Ability to pair two devices to keyboard via Bluetooth (positive)
Separate charging (USB-C) for keyboard (negative or neutral)
Only two positions for propping the iPad when in keyboard mode (negative)
The choice is yours based on your use case
Hopefully my bullets above in combination with the video provide a clearer picture of both of these iPad keyboard cases. I would recommend, if possible, going to a store and taking a look at both of these (and any other that are available).
Lastly, I do want to outline the pricepoint. The Logitech Combo Touch is about twice as expensive as the Zagg Pro Keys. I do recommend that you either wait for a sale or shop around to find the best deal. The Logitech does offer a bit more nice functionality, but I don't think it is a deal breaker when compared with the price.
Shop on HighTechDad
The product shown below (and related products that have been reviewed on HighTechDad) is available within the HighTechDad Shop. This review has all of the details about this particular product and you can order it directly by clicking on the Buy button or clicking on the image/title to view more. Be sure to review other products available in the HighTechDad Shop.
Disclosure: I have a material connection because I received a sample of a product for consideration in preparing to review the product and write this content. I was/am not expected to return this item after my review period. All opinions within this article are my own and are typically not subject to editorial review from any 3rd party. Also, some of the links in the post above may be "affiliate" or "advertising" links. These may be automatically created or placed by me manually. This means if you click on the link and purchase the item (sometimes but not necessarily the product or service being reviewed), I will receive a small affiliate or advertising commission. More information can be found on my About page.
HTD says: When it comes to protecting your iPad as well as add some great functionality via a keyboard, you do have choices. Both the Zagg and Logitech iPad keyboard cases have unique features that bring a lot of value to your iPad.