Disclosure: This is a sponsored conversation written by me on behalf of Capella University.
A few weeks ago, I wrote a sponsored article about Capella University and a free CEB Skills Assessment being offered to test one's soft skill proficiency. It is geared toward helping IT professionals better understand themselves, their soft skills and identifying areas where they may benefit from additional training. It is not designed to make IT professionals more technology proficient but rather to help them identify skills to make them more well-rounded individuals. Understanding what makes a person "tick" and working on further developing strengths and identifying areas of improvement makes IT professionals more marketable and has the potential to boost career paths. As part two of this sponsored series, I take a look at the actual CEB Skills Assessment itself.
The CEB assessment currently being offered for free for a limited time, focuses on three areas: Working Collaboratively, Adapting to Change, and the third assessing how one Balances Analysis with Judgment.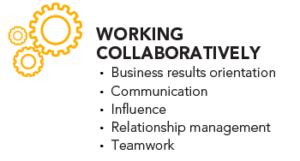 While, as I mentioned, this is a sponsored post, I would be remiss if I didn't understand exactly what I was writing about, and if I didn't actually take the assessment myself so that I could speak from authority. So, I decided to take the CEB assessment.
Change is always lurking around the corner within Information Technology and since I live in the San Francisco Bay Area where tech companies are born, bloom and fade away (or succeed) on a regular basis, change is always something important to understand. There are plenty of people who enjoy the status quo and who believe change should be avoided at all costs. And there are others who think change is always good and a means to better oneself. While I know that I'm a creature of habit more often than not, I also consider myself an early-adopter of technology as well as business processes. But I wanted to discover what the assessment would tell me.
Taking the CEB Skills Assessment
Armed with my laptop, the appropriate browser, and an Internet connection, I set out to take my free CEB Skills Assessment. First, you register on the CEB site. This will allow you to continue the Assessment if you are interrupted and also to have a record of the Assessment having been taken and received. By the way, you need to take this Assessment via a computer and not a mobile device.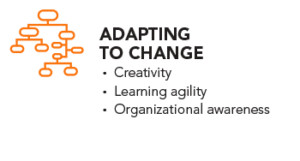 That being said, you can view a sample assessment here which should give you an idea of how the results look. For starters, the assessment consists of a variety of questions. Depending on how much you think about each question, the assessment should take you a minimum of 25 minutes. I believe mine took a bit longer. Each question has three statements which you need to evaluate as "most like you" or "least like you" and one that you leave blank.
These are challenging, on purpose. You need to do a self-assessment to match as close to your personality as possible. I often found that I wanted 2 or all 3 of the questions to be "most" or "least" but you must make a decision. I have generalized a few of the subjects that appeared within the Assessment I took. This should give you an idea of what to expect:
How you approach project management
How you face challenges
How you talk about your success
Your thoughts on the future
There are other subjects, but the ones above are a couple which jumped out at me. Once I completed all of the questions within the personality assessment, I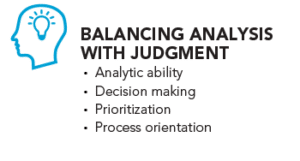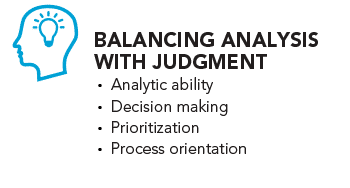 received my results within one business day. My results were broken down by specific topics and confirmed a lot of what I knew about myself already. Knowing my areas of potential improvement makes me a more well-rounded individual in the long term. As the report states: "The information in this report is not intended to be definitive – it should be seen as a starting point for discussing your development plans in the context of your current role and career potential." It is designed to help you develop an action plan.
There are 12 competencies discussed and I was evaluated based on my answers for each of these competencies. Within each competency, there is an overview for IT Professionals and then a couple of bullets specific to my results. At the end, there is a worksheet in the CEB Skills Assessment to help you start on your action plan. Overall, for me I felt it was great to "have it all in writing" to both confirm what I already knew but also to get greater details on why a particular competency is important to an IT professional.

So my advice to you if you are an IT professional looking to better understand how well-rounded you are (or aren't), carve out some time to take the free CEB Skills Assessment being offered by Capella University. You may be surprised at the results!
Disclosure: This is a sponsored post and I have received compensation to prepare to research it as well as write it. More information can be found in my About page.

HTD says: It is always important to continue to grow professionally and when you are provided tools to assist you in better assessing your skills or lack thereof, use them!
See graduation rates, median student debt and other information at http://capellaresults.org/outcomes.asp