I'm writing this using Microsoft's latest beta of their blogging software called "Windows Live Writer". There are lots of ways to do blog posts out there, from using the built-in blogging tools, to using Word 2007, to using programs like Ecto. All have advantages and disadvantages, unique and common features. Now I will add Windows Live Writer into the mix.
From the get-go, it was very straight forward to installed (even asked to install other Microsoft products like Windows Search). The wizard walking you through a Blog Account setup was easy to do and worked immediately for me using my own self-hosted WordPress site. The first wizard screen prompts you for the Blogging provider you use (first two options are Microsoft's). I chose the third option for my WP blog (Live Writer is supposedly compatible with WordPress, Blogger, LiveJournal, TypePad, Moveable Type, Community Server and others).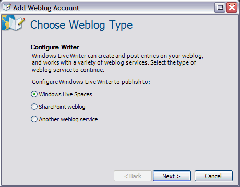 After that, you are requested to enter in your Blog URL and the user name and password that you use to access your blog. Live Writer seems to be smart enough to be able to detect who your provider is.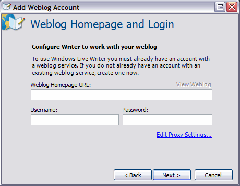 Then Live Writer starts to do its magic in working through setting up your environment specific to you blog and your blog settings. I was impressed when I received this next screen where for my WordPress install, Live Writer wanted to detect my blog's them. This one thing that I really like about LW, the fact that when I'm writing my post, I see the formatting of how it will look on the page (more screenshots of that later). Here is the detection prompt: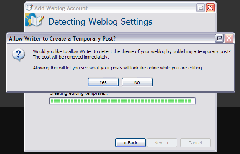 Once that is done (and LW does seem to download stylesheets and other things), you are good to go and hopefully see the following "success" box: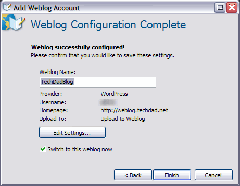 Now you are good to go with writing your first post (or editing existing posts).
There are a lot of nice features built into LW. To name a few briefly:
Ability to easily insert Hyperlinks, Pictures, Tables, Maps and Tags
Plug-in support for other content types and functionality
Basic image editing (sizing, rotation and other advanced effects)
Ability to save local drafts, post to blog as draft and edit existing posts (see screenshots below)
Spell-checking (real-time and prior to posting)
Clean, easy-to-use interface which lets you focus on writing
Oh…it's FREE (for now) – one of my preferred options
Since this is a beta, there may be issues that your encounter. I recommend that if you like this product, you review the Windows Live Writer team blog.
Below are some screenshots of this post being writing in LW using the various "view" options:
Normal view: very clean view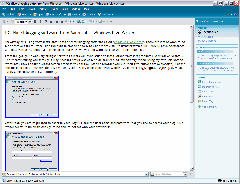 Web Layout view: I prefer this one. It uses the CSS styles from my blog.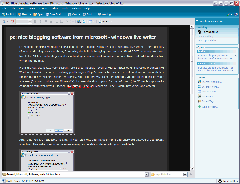 Web Preview view: this is nice to see what the page will look like on your site with all of your site elements. I did have some issues with scripts not executing here and errors popping up when trying to view.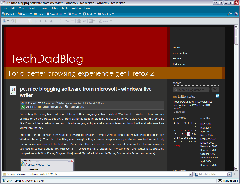 HTML Code view: I use this view to edit the tags and add markups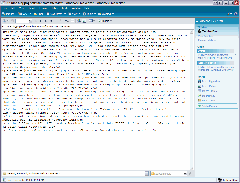 As I mentioned before, you also have the ability to edit existing posts that currently reside on your blog. Assuming you have a live Internet connection, just choose File > Open and select the name of your Blog set up. You will then see a list of all of your posts. Simply select the one you want and click OK and you will be editing in no time.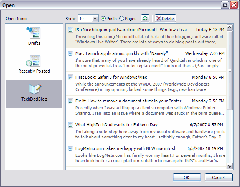 All in all, I'm very impressed with this software. The only minor issue that I had was that I had to define an image directory for LW to write to. Not a big deal and actually, once configured, it uploads images nicely by automatically creating a directory based on the post title and putting all of the full images and thumbnails in there. Other than that, it's clean and easy to use (at least with the things that I tested). I would say that if you are looking for a good off-line editor and blog management software tool for Windows XP/Vista, this might be one to be at the top of your list.
HTD says: Give Microsoft Live Writer a try!