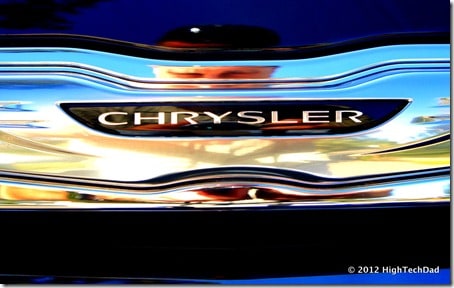 I have driven a sedan now since 1998. It's a great form factor for a 4-5 person family, especially if your children are younger. As they grow up, sedans might not be a preferred choice, until the kids have flown the nest. But as a second car, a sedan is a definite solid addition to the family fleet of cars. For 10 days, I got to play around, elegantly I might add, in the 2012 Chrysler 300S sedan. It was, for lack of a better word, solid. Not only does the outside styling look refined in a slightly edgy manner, the interior was packed with luxurious comforts that you might find in cars twice the price. And this blending of styling and comfort was supplemented with performance and bolstered by technology.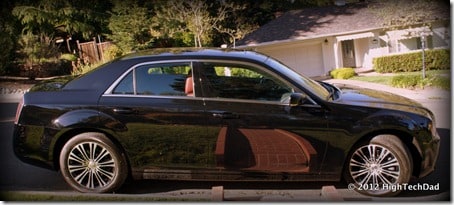 What first grabbed my about the 300S that I drove was the color choice for interior and exterior. The outside was a rich, dark black which looked really sleek. And the interior is what I really loved. The S version has red leather seats so the combination of the black and red fit right at home with HighTechDad, my preferred colors.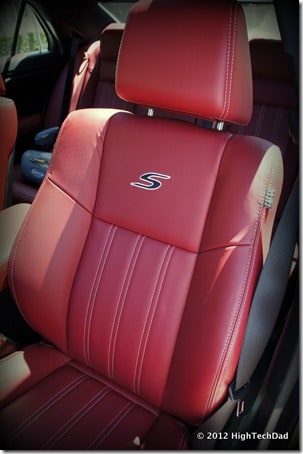 As with most autos these days, the 300S has a keyless entry system, meaning that you simply put your keys in your pocket and forget about them. The doors automatically unlock when you put your hands on the handle and you can lock all of them by simply pushing on a button on the handle. Inside, there is a push-button starter, another common feature on many newer cars these days. Let me tell you, it is so difficult now to go back to my tired old car and have to fumble around in my pockets to get my keys. There have been times recently when I simply forgot to take them out and didn't understand why the doors didn't automatically open.
{ 5 comments }