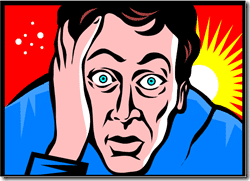 Over the past few years, I have written about security and safety for the family, especially when it comes to protecting your kids from online predators and social bullies. My wife and I really try to practice what we preach. But as social networks and sharing services evolve, sometimes it is hard to keep up with the latest and greatest cool thing, or social threat.

For example, when our oldest daughter got on Facebook, we knew that it was too early to let her just go at it on her own. So we allowed her to use it with some conditions specifically:
we have full access to her phone,
we control her Facebook login and,
if she has any questions, that she come to us to ask.
We work with her regularly, making sure that she understands why she can or cannot respond to posts/messages and what photos are appropriate to upload and which are not. Kids simply do not know what dangers are out there and what kind of creepy people lurk on these new social hangouts.
{ 137 comments }