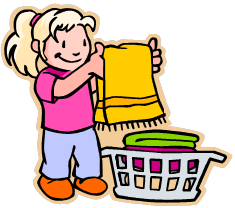 There is a lot of excitement in my house with the coming 2012 Olympics in London, mainly because my 10-year-old daughter is a competitive gymnast. We watched the women's gymnastics trials a few weeks ago, and my daughter has some clear favorites and has been critiquing how each of the gymnasts are doing. But as we sat around watching the trials, I realized that something wasn't happening…the household chores.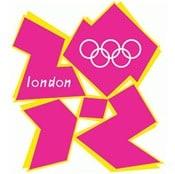 Let me preface this with a statement. We have a very dynamic household given that all 3 of my daughters are very active in a variety of activities, distinct and unique to each one. And because of what they are doing in these activities and the time commitment, we really don't push them to do chores each and every day. It's more of a "help out when you can" type of scenario. My oldest, at 13, is on track to be a professional ballet dancer, my middle one, the 10-year-old, does competitive gymnastics and piano, and my 8-year-old, is well on her way to being an actress.
But I digress. This articles is about getting your kids to do their chores. In our house, it's like moving mountains to get them to do anything…well, that's a bit extreme…it is often a challenge. They do help out in many ways, often without being asked. But there are other times where a little bit of prodding goes a long way.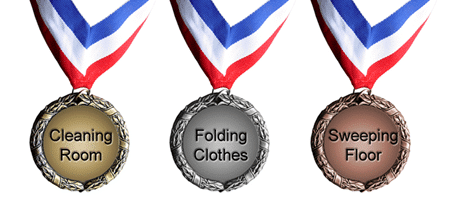 { 1 comment }