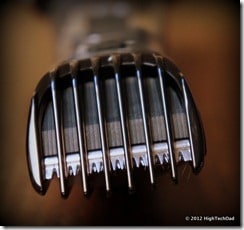 I have reviewed and tested a few shavers in my time, and I sort of view a shaver as a commodity. My face simply cannot handle razor blades, so I always go with an electric shaver. I have been shaving this way for years. Well, recently I was approached by the Norelco team to write a review of a shaver that is a bit different in that, it's an electric shaver for everything below your neckline.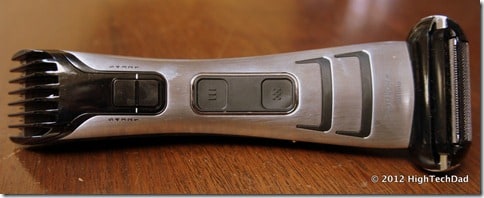 Uh…ok, I said in my briefing. I had never really thought about shaving anything other than my face or neckline.
It's the oddest thing. I heard a comedian (John Bishop) recently who commented on how as you grow older, the hair moves from the top of your head to other parts of your body, like in your ears, in your nose and on your back. I laughed when I heard that. But upon reflection, I realize that it's kind of true (although thankfully, my hair is not really thinning). If you want to watch the comedy routine, you can see it here but do note, it is uncensored so might not be appropriate for some audiences.
As the summer months came around, I thought about being shirt-less in a public environment like the pool and (embarrassingly) realized that hairs were starting to sprout on my back. Geez, too much information? Sorry! But this is a reality that many males face. However, there are other use cases where having body hair might not be optimal. For example, if you are cyclist, you will definitely want to consider shaving your legs. This is because if you happen to crash on the road, having hairy legs can actually hinder the healing and can also rip your skin in the crash itself. Can you say "Road Burn?" Let's also consider the wind resistance. Similarly, competitive swimmers feel that there is an advantage to having a clean-shaven body to make them more streamlined in the water.
{ 1 comment }