Rev up those Father's Day gift engines, it's that time of year again! Yeah, I'm a bit late in getting together my list of products that you might want to consider for your dad for Father's Day, but you will still have a few days to get those gifts (or write up a nice IOU card). Anyway, this is a gift guide of products that I have reviewed since the last Father's Day (you can always look back at my 2011 Father's Day gift guide for ideas as well). I have tested these products out (and may actually be still using them).
So let's cut straight to the chase here. Here is a chronological listing of products that I have reviewed over the past year, what they are, the price, my overall rating of that product and a link to the full review on HighTechDad.com. And I haven't included every product that I have reviewed here. There are some items that aren't quite appropriate for Dads and my car and automobile reviews can all be found here.
Clamcase for iPad
Review:  ClamCase Transforms Your iPad into a Netbook with iOS Benefits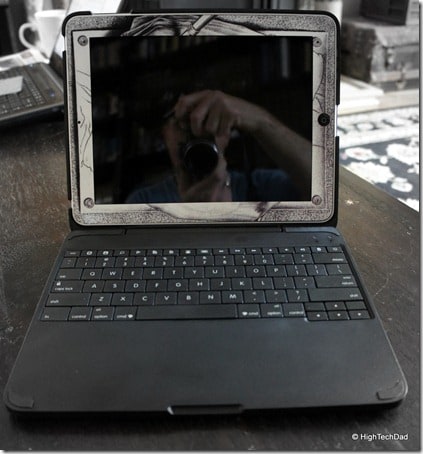 A bluetooth keyboard for your iPad. Do note, these have, I believe, been updated to the latest versions of iPad.
Price: $199
Rating:
NUU Mini Keys Keyboard
Review: NUU MiniKey Gives your iPhone 4 a Physical Keyboard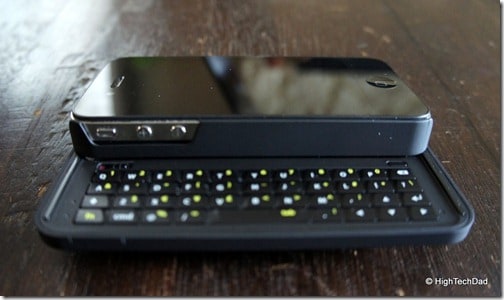 A bluetooth keyboard case for your iPhone – for all of those people who miss a tactile, physical keyboard.
Price: $80
Rating:
Scott E. Vest – Expedition Jacket
Review: Review of the Perfectly Named Scott E Vest "Expedition" Jacket – An Expedition of 37 Pockets!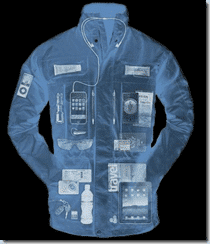 A jacket that has 37 pockets – my personal favorite jacket for all of my gadgets!
Price: $200
Rating:
FosterWeld Handmade Belt Buckles
Review: Bare Metal & Raw Leather – FosterWeld – Handmade Belt Buckles and More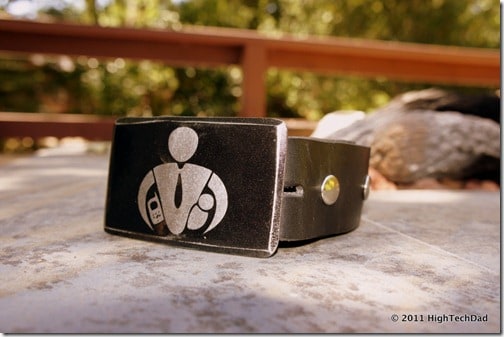 Get a hand made metal belt buckle made with any type of artwork you want!
Price: varies depending on style
Contour GPS HD Video Camera
Review: I Wish I Had the ContourGPS HD Video Camera about 15 Years, When I Was REALLY Active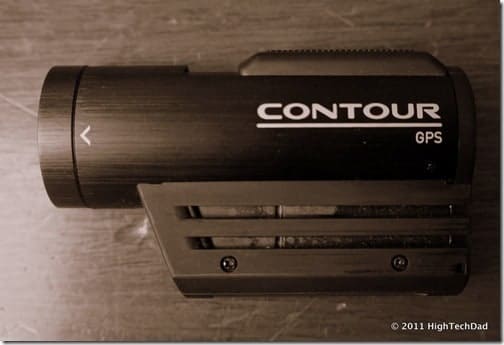 This ultra-portable HD video camera is small and can be strapped anywhere (e.g., helmet, bike, goggles, etc.)
Price: $249
Rating:
Moshi USB to Ethernet Adapter for Mac
Review: Moshi's USB to Ethernet Adapter Makes the MacBook Air Even More Perfect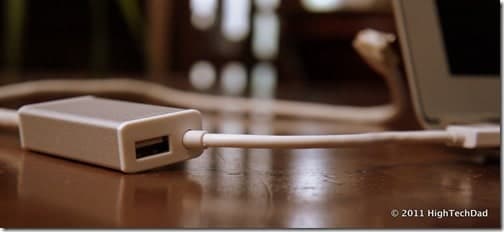 If you have a MacBook Air that doesn't have an Ethernet port, the Moshi USB to Ethernet adapter gives you that connectivity.
Price: $29
Rating:
Honeywell Air Purifier HHT-145
Review: Waging War on Pollen, Dust, Bacteria, Mold, Germs & More with the Honeywell Air Purifier HHT-145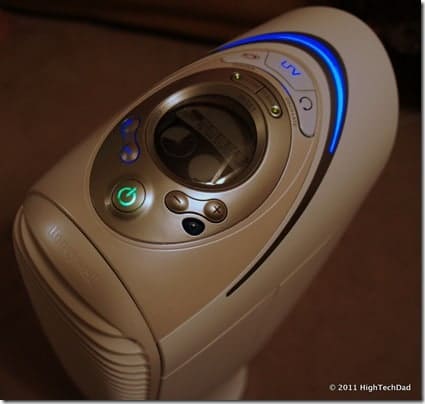 Are you battling allergies or pollen? This air purifier is your ticket to easier breathing!
Price: $230
Rating:
D-Link DIR-655 Xtreme N Gigabit Wireless Router
Review: D-Link DIR-655 Xtreme N Gigabit Wireless Router – Advanced Configurations & Stability at an Attractive Price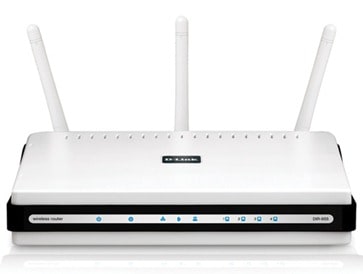 If you are looking for a very geeky yet powerful wifi router for your home setup, the D-Link DIR-655 is your ticket to high-speed wireless.
Price: $90
Rating:
Scott E Vest Classic Men's Travel Vest
Review: Count 'Em – 22 Pockets in a Lightweight Vest – Scott E Vest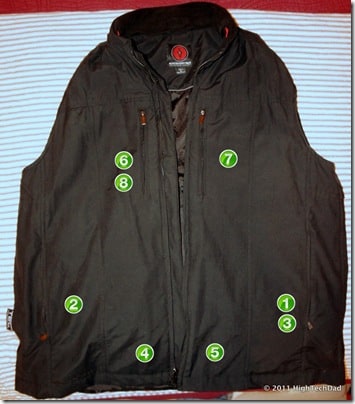 There is a pocket for everything in this vest – beware, sometimes you can lose your stuff! But it's comfortable and incredibly handy!
Price: $100
Rating:
Norelco Mustache Trimmer & SensoTouch 3D Shaver
Review: Norelco's Mustache Trimmer & SensoTouch 3D Shaver "Shaves the Day" After Movember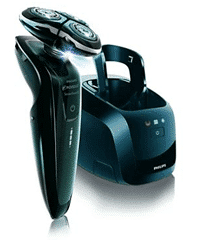 This is the ultimate shaver that has a complete automated cleaning solution as well. And paired with the mustache trimmer, it's an unbeatable pair!
Price: $250 for shaver & $60 for mustache trimmer
Rating:
Rickshaw Bagworks Custom Bags
Review: Custom Cases for Gadgets like Kindle Touch or Macbook Air, Hand-Crafted by Rickshaw Bagworks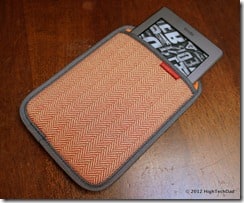 The nice thing about Rickshaw Bagworks is that you can make any case design extremely personal, choosing design, fabric, material and stitching for just about any design.
Price: various
Rating:
Asus Zenbook Ultrabook
Review: I'm an Ultrabook Fan – the Speed, Weight, Performance & Design Convinced Me (An #UltrabookDads Video Production)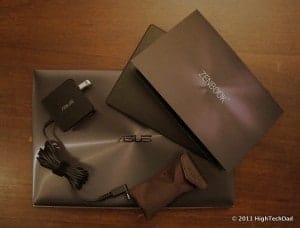 Ultrabooks are a new type of slim, sleek, fast, powerful laptops that turn on quickly and have incredibly long battery life while using full performance chipsets.
Price: $999
Seagate Momentus XT Hybrid SSD
Review: If Your Laptop is Jealous of your Ultrabook, Give it a Hybrid SSD from Seagate – the Momentus XT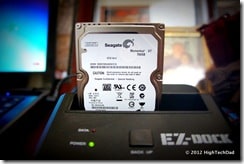 Want to give your older laptop a boost? If you have already bumped up or replaced the RAM, your next upgrade should be a hard drive and the Hybrid SSD from Seagate will transform your laptop to almost that of an Ultrabook.
Price: $179
Rating:
Casio Edifice EQS500C-1A1
Review: The Casio Edifice – Form Following Function or Function Following Form? It's Both!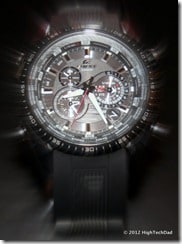 You can't go wrong with a wristwatch, especially if it is multi function, solar power and stylish, AND by Casio!
Price: $250
Rating:
iRadar Radar Detector
Review: The "i" in iRadar from Cobra Means "Intelligence" – A Smartphone Radar Detector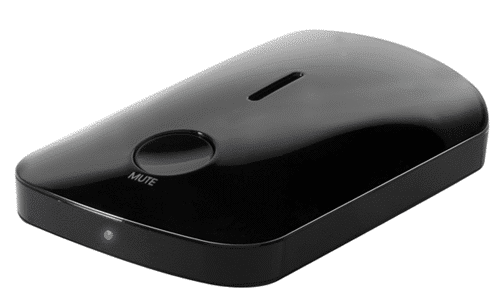 It's great to have a radar detector, and even more fun when it integrates with your smartphone!
Price: $90
Rating:
BenQ JoyBee GP2 Portable Projector
Review: A Theater in a Box – BenQ JoyBee GP2 Portable Projector for iPhones, iPods & other Devices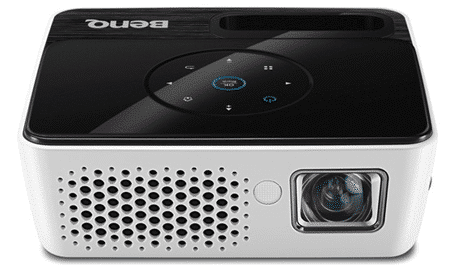 Having a way to bring a big screen experience but simply using a small, lightweight projector is truly great. Simply hook up the projector to your media device (e.g., smartphone, computer, DVD player, etc.)
Price: $549
Rating:
Western Digital My Book Live Duo
Review: Advanced Multimedia Storage & Streaming for your Home Network – Western Digital My Book Live Duo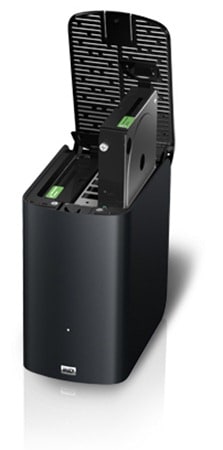 Having a storage solution is critical at home or work, and when this storage can handle terabytes of data as well as other functions make this a balance hard drive.
Price: $360-479
Rating:
Samsung Rugby Smart Android Smartphone
Review: Just How Weatherproof & Rugged is the Samsung Rugby Smart Android Smartphone? I Tested It Out!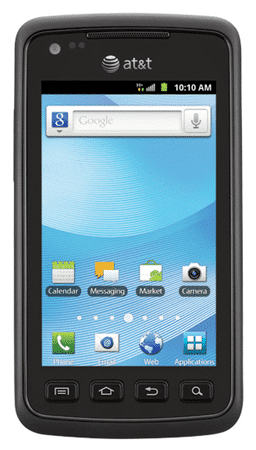 Want a rugged and waterproof (I actually tested it) Android smartphone? This solid smartphone can really withstand quite a lot of wear and tear and being dumped into water!
Price: $99.99 (w/ contract)
Rating:
Honeywell HPA-150 HEPA Tower Allergen Remover
Review: Get Freedom from Pollen this Spring with the Honeywell HPA-150 HEPA Tower Allergen Remover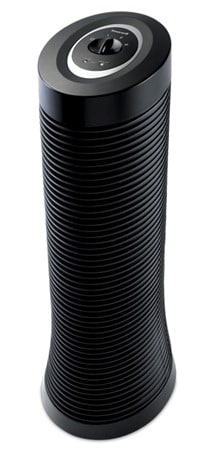 Plagued by pollen, dust and dander? This filter will clear the air and get you back to breathing normally again!
Price: $200
Rating:
Seagate Satellite Wifi Portable Storage
Review: Seagate Storage Review Roundup: Thunderbolt Adapters for the GoFlex Line & the Satellite Wifi Portable Storage Solution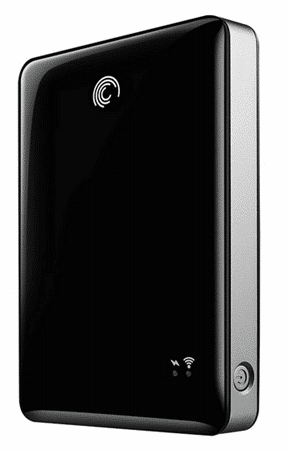 Portable storage devices are great to have, but when you can use it to expand your smartphone or tablet's storage and stream media via wifi in an easy way, you then have a product that is extremely useful.
Price: $160
Rating:
Blackberry Playbook Tablet
Review: Does the Blackberry Playbook Have Another Play Up Its Sleeve? Potentially!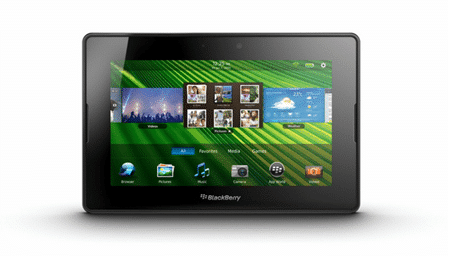 If you are looking for a reasonable tablet, that actually CAN run Android app while not being based on Android and that has a strong set of hardware components driving it, take a look at the Blackberry Playbook.
Price: $200
Rating:
VueZone Webcam
Review: Ease of Set-up & Use Powers the VueZone Webcam Solution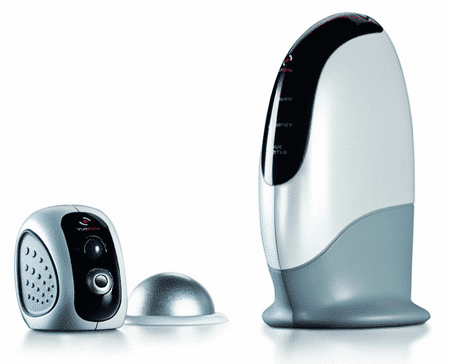 Setting up an easy webcam streaming solution is now really a reality. With the VueZone solution, you can easily monitor your home, business, kids or pets from your mobile device or computer from anywhere you are.
Price: $200
Rating:
Sleep Number's In Balance Bedding Solution
Review: Powerless Cooling Technology in your Bed? Check Out Sleep Number's In Balance Bedding Solutions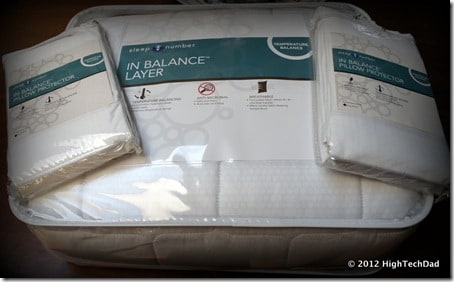 While not exactly a gadget but definitely powered by technology, these bedding solutions will help you get a more balanced temperature-controlled sleep.
Price: $229 – $329
Rating:
Whew! That is a lot of possible gift options for your Dad or the father in your life!
But again, remember that Father's Day is not about giving gifts (although they are nice), it is more about telling your dad thanks and showing them that you appreciate and love them!
HTD says: Have a wonderful Father's Day!