I got my hands on Apple's latest flagship iPhone about two weeks ago and I haven't looked back much. Well, to write this article, I guess I kind of have to. The iPhone X is enough of a shift forward that comparisons are inevitable.
I received my iPhone X literally two days before heading on a 14+ hour plane flight to Singapore. I thought this would be a perfect way to do some testing – being away from the comforts of my "home" tech and relying pretty much only on the iPhone X as my virtual tour guide.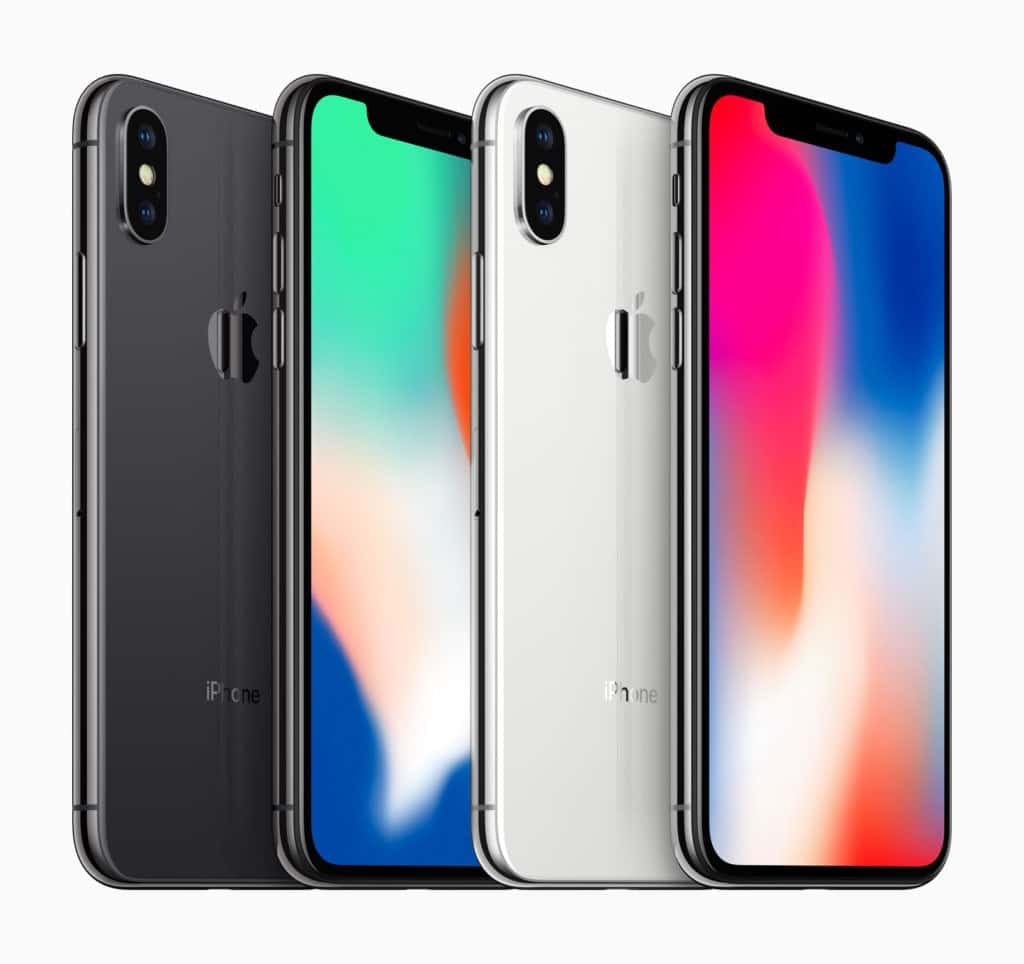 A quick side note here: if you are traveling overseas, do some research on various international calling, texting, and data plans. Depending on where you are going, you might be pleasantly surprised with your options. I found out, for example, that AT&T has a plan called International Day Pass which for $10/day gives you full access to roam on partner networks in selected countries and that you simply use the data from your existing US data plan (my family has an unlimited plan). So, I was able to FaceTime my family from the streets of Singapore and not worry about crazy data charges.
But I digress slightly. So yes, in Singapore I could take full advantage of the iPhone X and planned to test a variety of real-world scenarios.
After using the iPhone X for a week overseas and a week with my regular routine at home, I have come up with the following X…er…TEN…observations.
The iPhone X is Fast!
The iPhone X is Refined
Face ID is (Almost) Perfect
New Gestures Take Time to Learn
The Camera is Amazing!
I like the "In-Between" Size
The Screen Is Beautiful
The "Notch"…Well…
It's Evolving…X is a Stepping Stone
It's Fun!
Read on to get my observations and commentary on the Apple iPhone X. And if you have your own observations, be sure to leave a comment!
1 – The iPhone X is Fast!
Actually, there is really nothing that new here. With every new iteration of the iPhone, Apple improves the processor. The iPhone X has the A11 Bionic which has a 6-core CPU (there is also a 3-core GPU for graphics). So it would only be logical that the latest and greatest flagship smartphone would be faster.
I didn't do any benchmarks or scientific tests. I simply migrated all of my data, apps, and settings from an iPhone 7 Plus. And installed some new versions of iOS. So new hardware and software contributed to that "faster feel."
Also, you can definitely tell (and see) that iOS has been tailored to and optimized for the iPhone X. Apps as well are being refactored for the unique screen (and probably under the hood as well). But like any bright and shiny smartphone, over time there will probably be a perceived or actual slowdown as more apps are loaded up. Time will tell.
For me, however, app launches are snappy and quite responsive. While I don't game much on my iPhone, a good test of the CPU (processor) and graphics (GPU) is to install and play a game or two. I played a couple of levels of Galaxy on Fire 3 (which I had never played before) and found the responsiveness and display to be simply amazing.
2 – The iPhone X is Refined
I have pretty much every ancient iPhone still in my possession. The evolution of the design is truly impressive. From physical home buttons to soft-touch/Touch ID buttons to no button at all in the iPhone X, the physical evolution is clearly evident.
But there are subtle changes as well. Things like bevels & bezels, hard lines, metal, plastic, and the materials and design have been refined over the iPhone generations. What remains now is almost a bezel-free, edge-to-edge screen, with a highly polished glass back.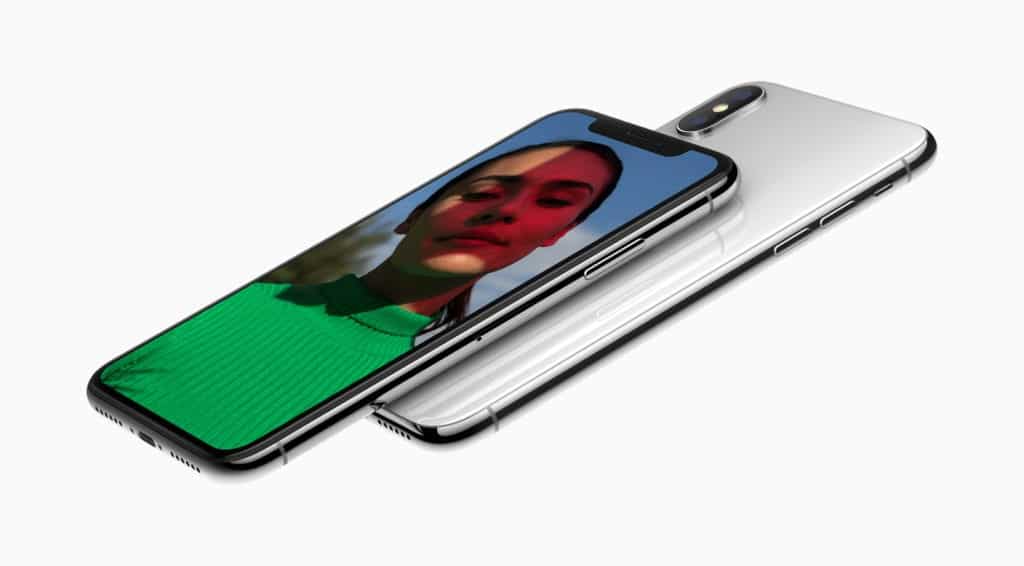 One thing about the glass back. Unless you have a grip equal to Spiderman's, you may want to consider a nice, grippy case, if not just for holding but also for protection. It's beautiful "naked" no doubt, but it is also one of the most expensive iPhones to repair. Personally, I'm using the low-profile Apple leather case (which does work with wireless charging by the way).
Bottom line, protect that glorious, refined design!
3 – Face ID is (Almost) Perfect
One of the biggest new features of the iPhone X is Face ID. A magical marrying of hardware and software, I absolutely love Face ID. While Touch ID was a giant leap forward, with the removal of the home button, it obviously won't work without that button…for now. I'm sure future versions of the iPhone will have the ability to have fingerprint recognition through the touchscreen. And if you couple that with Face ID, you'll have a pretty darn secure smartphone.
For now, Face ID gracefully fills the security hole left vacant after the departure of Touch ID. And it does it quite well, with one exception that I encountered. It simply doesn't like it when I wear my sunglasses, a known issue for some sunglasses. When wearing them, I have taken to flipping them up to log in.
Other than that, Face ID truly seems much more "secure." To log in to your iPhone, you simply flick up on the screen. The facial recognition is so fast, you simply don't need to wait or "pose" for the camera. And if your face isn't recognized, you can use a passcode to log in (the old fashioned way).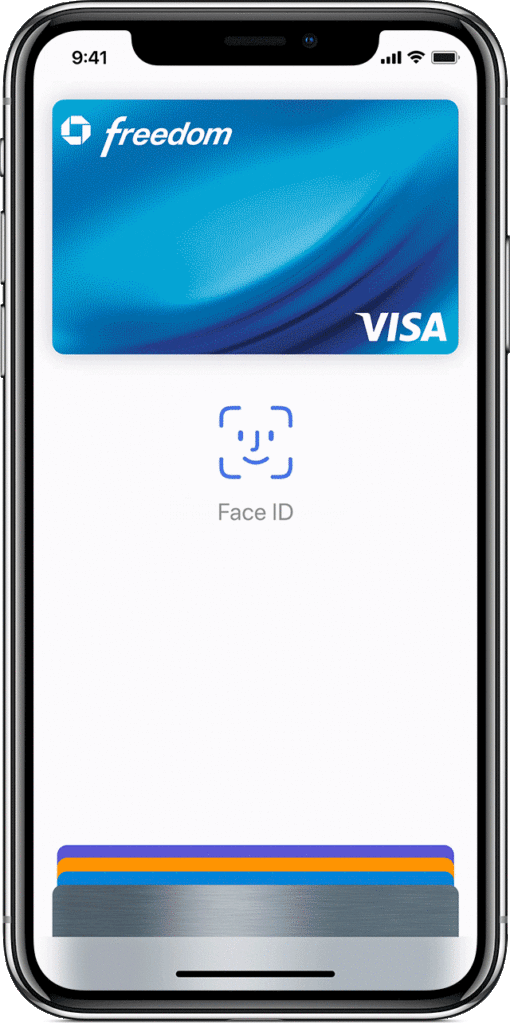 But there is a little nuance that I want to mention. Once you log in, you still have an added layer of security. This really stands out if you have saved passwords in Safari for example. In my iPhone 7 Plus, the user and password fields would automatically populate, no Touch ID required. But with Face ID, prior to populating those secure fields, your face is scanned and only if it is recognized will the fields become pre-populated. I really like that extra layer.
Also, when notifications appear on your lock screen and you aren't authenticated, you just hold the iPhone X up and once your face is recognized, previews of those notifications will show (if you enable that functionality). It's a nice privacy feature that prevents others from picking up your phone and reading those notifications.
There are some other things to get used to though. For example, if you purchase something from iTunes or the App Store, you do have to press the button on the right side as well as do face recognition. The old way with Touch ID seems a little bit quicker and more intuitive.
Regardless Face ID IS more secure than Touch ID and much more secure than just a passcode. Oh, and it works in complete darkness too (I guess, just like your fingerprint does)!
4 – New Gestures Take Time to Learn
"Flick" has become my new word to describe gesturing in the iPhone X. Everything has become a flick. To log in, you flick up on the lock screen. To "press the home button" you also flick up from the app or screen you are in. To search, that hasn't really changed, you flick (or pull) down from the home screen. To get to the Control Center, you flick down from the upper right-hand corner that has battery and signal strength. To get to notifications, you flick down from the upper left-hand corner that has the time. And, the hardest one to achieve, to use Reachability (assuming you have it enabled), you flick up from the very bottom of the screen…slightly. I really haven't mastered that one yet.
So enough flicking. What about switching apps. After a day or so, this was fairly easy to master. You slide up and HOLD your finger until the apps appear. Once you do that enough, it's quite easy to do. And then you can flip through all of the open apps on the screen. And what if you want to kill/close an app? Once you are in the open app screen, you press and hold any app until a red circle with a minus sign appears in the upper left-hand corner. You can then either press that little red icon or you can, yes, flick the app you want to close, up, and it closes it. Again, once you do it a few times, it's pretty darn quick and easy to remember.
And there are some other things you need to get used to that involve the physical buttons. For example, to turn off the iPhone X, you press and hold the right side button in conjunction with either volume buttons. Then, you can slide to power your iPhone off. To get to Apple Pay, you just double-click the right side button. To activate Siri (if you aren't using the "Hey Siri" voice command), you just press and hold the right side button. One of my favorite things, taking a screenshot, is done by pressing the right side button with the Volume Up button. To Force Restart, another thing I used to use a lot, requires a bit more interaction: quickly press and release the Volume Up button, then the Volume Down button, and then press and hold the right side button until your iPhone restarts. Again, after a few times doing this, your muscle memory will kick in.
But, like anything else, after doing it often enough, you begin to learning. And then, be prepared to be confused with you pick up other people's older devices. I tried using some of the iPhone X's gestures on my wife's iPhone 8 Plus and immediate was paralyzed.
5 – The Camera is Amazing!
I could go on and on about the upgraded camera. It's got dual 12-megapixel back cameras. While these aren't the highest MPs in the industry currently, they are pretty darn advanced with dual optical stabilization. I tested out the image stabilization last week, specifically related to video. One of my daughters was in a concert and I wanted to video record the songs she was singing. I actually zoomed in all the way using the digital zoom (which is up to 6x for video). To my surprise, when I played back there video later, there was no noticeable shake or tremor.
And let's talk about photos. With the iPhone 7 Plus, I pretty much gave up using my DSLR, and just used my iPhone as my primary capture device. In fact, I found that Portrait mode really works quite well for product shots.
I thought my trip to Singapore would be perfect to test out the camera and I was not let down. Throughout the week, I tested a variety of lighting and shooting scenarios (day, night, close-ups, distance, panorama). You can see a few of those examples above and below.
One thing I haven't gone that deeply into are the various portrait shooting modes like Natural, Studio, Contour, and the two Stagelights. I believe these are still in beta and I'm going to let them become a bit more baked before I comment on them.
However, I must say that nighttime shots are much better because of the wider aperture and larger sensors. And the level of detail of daytime photos is quite vivid as well. There iPhone's camera just continues to get better.
6 – I Like the "In-between" Size
There has been a lot of discussion on the new form factor and screen size of the iPhone X. If you compare the physical sizes of the recent iPhones, you will see that the X lands right in between the regular and plus sizes.
If, however, you look at the viewable screen areas, you can see the differences. For starters, the length of viewable area is equal to the Plus version. However, the width is a bit narrower. But, if you look at the visible area, you can see the high-density differences.
Ever since the Plus size was available, I tended to prefer it. It was a bit easier on my aging eyes and I also appreciated the larger viewing area as well as the ability to work better with larger hands. Sometimes, however, the larger size made putting into pockets a bit of a challenge as it was "bulky." The iPhone X now seems to hit that sweet spot of being slightly smaller than the Plus size, but still providing a lot of screen real estate.
The screen is a 5.8" (diagonally measured) Super Retina HD display and it's the first time Apple has used an OLED panel in the design. It has a 1,000,000 to 1 contrast ratio and is a true HDR display. Since the display goes right to the edges of the iPhone, pretty much all of the pixels are utilized (with the exception of the "notch" which I will go into shortly). To geek out on the specs slightly, the iPhone X has 2436×1125 pixel resolution at 458 PPI. In comparison, the iPhone 8 Plus has 5.5" (diagonally measured) screen with 1920×1080 pixel resolution at 401 PPI and a 1200:1 contrast ratio. As you can see from those two specs alone, there is a bit of a difference.
So what does that translate to? You still get a high-resolution display and pretty much the same area being displayed. Here's a quick comparison of my site (mobile version) on both the iPhone 8 Plus and the iPhone X.
Oh and don't forget about the weight. The iPhone 8 Plus comes in at 7.13 ounces while the iPhone X is a mere 6.14 ounces. Overall, the slightly smaller size and weight is something that I have grown to truly like. And, you aren't compromising on the screen whatsoever.
7 – The Screen is Beautiful
Yeah, I think I have covered this a bit in terms of size and pixel density. But, as they say, beauty is in the eyes of the beholder. What the density does is make things increasingly crisp. Edges of text are so sharp, they almost cut. When you zoom in on high-definition photos, you see all of the details, probably too many for most people. And, the color accuracy is pretty darn amazing.
One of the features stolen from the jailbreak days is Night Shift which will remove the blue tones from the display either manually (when you press the toggle on) or via a predefined time. At night, for example, I have my Night Shift come on as the night gets later so that by late at night, the screen is has a warm tone to it. This is supposed to be better for your brain when you are really supposed to be sleeping as the blue light can trigger a more "awake" state. Note, this isn't a feature that is unique to the iPhone X. It was introduced to iOS a while back.
But what IS new to the iPhone X is the True Tone setting. There is a 6-channel ambient light sensor that will slightly adjust the white balance on-screen with the lighting around you. This can help reduce eye strain and images seem to match what you would expect on a printed page. The changes are subtle, but if you compare with an iPhone without True Tone, you will definitely see the difference. Just take a look at the side by side photo up a few paragraphs…you can see the iPhone X is less blue.
8 – The "Notch"…Well…
The "Notch" which is that little black bar that dips down from the top of the screen seems to have a lot of commentary. People either hate it, love it, or, if you are like me, simply embrace it until it sort of disappears into the form factor. The Notch is critical to what makes the iPhone X so different and powerful. It actually houses quite a lot of tech. It has an Infrared camera, the Flood illuminator, a Proximity sensor, an Ambient light sensor, a Speaker, a Microphone, a Front camera, and a Dot projector. Without these items, you wouldn't have Face ID nor Animojis (more on that shortly) nor Portrait mode for selfies.
The Notch also gains some real estate by allowing Time/Location Services indicator to be up in the upper left, and the Mobile/Wifi indicators and battery to be up in the upper right-hand corner. You do lose the battery percentage but you can simply flick down from the upper right-hand corner to access the Control Center and there you can see your battery level percentage.
There are many apps that now are being redesigned for the iPhone X and take advantage of the changed form factor. I have seen many apps that now say "support for iPhone X" which in many cases means that the Notch is included in the design.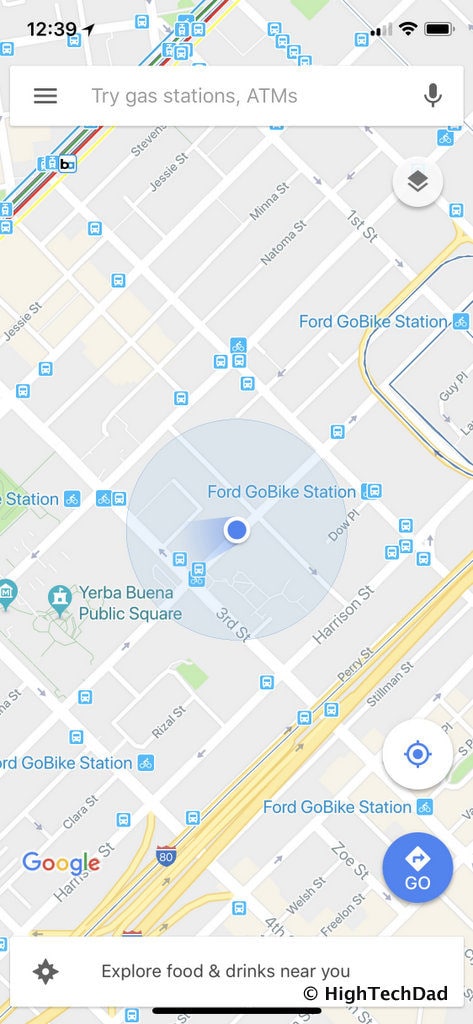 And those apps that have NOT be optimized for the iPhone X are painfully obviously with black bars at the top and the bottom of the app display.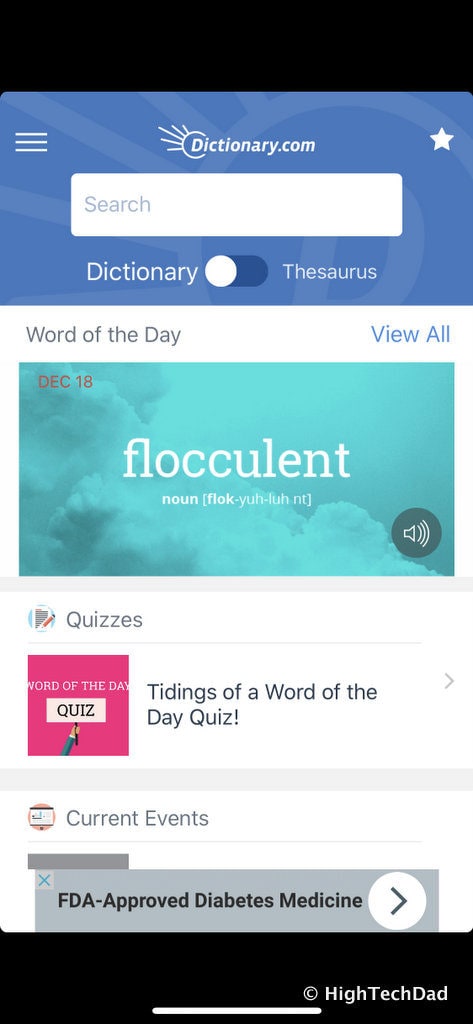 And, some web developers are working to optimize their sites to display better on the iPhone X. Yes, one more thing to design for. But the sites that incorporate this new form factor in, look really nice, I must say.
9 – It's Evolving…X is a Stepping Stone
I could probably write a novel on the evolution of the iPhone. While I didn't have the original iPhone, I have had pretty much every iPhone after that. You can see with each iteration how improvements are made, refinements are tweaked, and the design has evolved.
But I do believe that the iPhone X is a stepping stone to a new generation of Apple iOS devices. Face ID is a big one. The removal of the headphone jack in the iPhone 7/7 Plus was a big step and not one that everybody is happy about. But, there is, once again, a movement to better Bluetooth headphones. The mere fact that the Apple AirPods are out of stock this holiday season shows this new adoption of wireless headsets. Coupled with the fact that there are much better Bluetooth headphones and earbuds available makes the loss of the headphone jack a bit more digestible.
As screen resolution improves, CPUs and GPUs get faster, connectivity gets better and faster, storage increases and iOS matures, I believe we are going to look back on the iPhone X as a transitional version where we do more with cameras, voice, and sensors. There are rumors that Face ID will be incorporated into iPads, much the same way that Touch ID was added.
With the added processor and graphics power, Apple is also diving into augmented reality. For AR to be compelling, you must have extremely powerful hardware to handle it. ARKit, a framework for AR, is giving AR developers a great platform to create immersive and new experiences directly on the iPhone. While not just for the iPhone X, ARKit truly shines when using all of the embedded hardware of the iPhone X.
I know that now I'm "stuck" with the hardware that is contained in the iPhone X, but as iOS developers adopt the new hardware standards and capabilities, I only expect the experiences with the iPhone X to get better.
10 – It's Fun
Any shortcomings aside (and I really don't have any major complaints), the iPhone X is fun. Taking photos and using the various portrait modes produces lots of discussion. I've been told that I'm not very good at taking photos of people. But, I now have an edge with the powerful cameras, filters, and modes on the iPhone X. I will be pretty much sticking with nature, product shots, and cityscapes.
One fun feature is the animoji. This feature only works on the iPhone X because it uses the TrueDepth camera. This camera can detect and analyze over 50 different facial muscle movement, and then these are mapped on top of various 3D cartoon faces like a robot, poop, unicorn, dog, etc. When you open your mouth, the animoji does as well. Wink and it winks too. You can then record a short video filled with facial expressions and send via Messages. I have a feeling that other apps similar to this will be emerging once the hardware capabilities are understood by developers.
Another "fun" thing is not having to charge the iPhone X as much. It does have a much longer battery life, despite having more power. I'm a pretty heavy user and have tons of background tasks running all of the time so by the end of the day, my iPhones are normally gasping for power. The iPhone X is run down by the end of the day, but not as much. Also, being able to do wireless charging (also available on the iPhone 8/8 Plus) is awesome. No more searching for charging cables is a GREAT thing since my kids seem to consume those cables like spaghetti!
Is it X or Ten?
Funny. I keep calling it affectionally "the X" (non-numeric). Not sure why. But I also refer to it as the iPhone TEN. Why isn't there an iPhone 9? I guess I would not be doing my duty as a parent to not bring up that "joke" for kids – "Why is 6 afraid of 7? Because 7 8 9." (Say it out loud…yes, groan.) Perhaps we should apply the same logic to why there isn't an iPhone 9. (There is another interesting explanation here.)
Regardless, you could say X marks the spot or that this iPhone is a 10 on a scale of 10. That could be reaching a bit, but I do feel that the iPhone X is the most refined and polished and sophisticated in terms of design and technology.
Do you have an iPhone X? If so, what do you think about it? Leave a comment!
HTD says: Thinking about the iPhone X or the iPhone 8? While a bit more pricey, the iPhone X has some capabilities that once you know about and try them, will make you move directly to it over the iPhone 8.