The iPhone 12 Pro has now been out for several months, and it has proven to be one of the best sellers yet (with a couple of exceptions). Consequently, there are countless reviews on it in terms of performance and features, and, of course, the camera, which continues to improve with each iteration. So, how do you write a review of the iPhone 12 Pro that isn't like all of the other thousands of reviews out there (that probably do a much better job than I will ever do)? It isn't easy. But I have now been using the iPhone 12 Pro Max for a few months, and my friends, family, colleagues, tech aficionados, and coworkers have been asking me: should I upgrade to the iPhone 12? My response: probably yes. But, there are a few things to think about before you do.
This review of the iPhone 12 Pro is more of what I would tell my friends. It has some of the key features, yes, just like any other review, but as a "trusted advisor" on tech to those who know me, I have limited my commentary to a few core things that stood out to me. Everyone has a different perspective, different ideas on what they "need" or "want," and different use cases. When getting any smartphone, you should carefully consider those before making a purchase…because new, cutting-edge smartphones are not exactly cheap.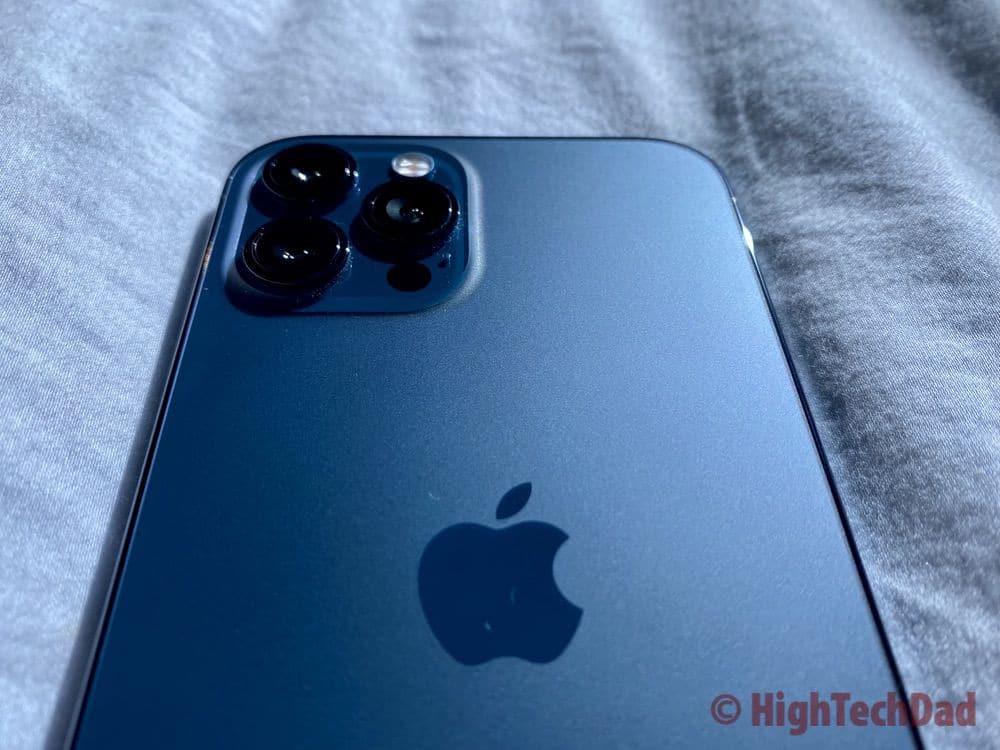 Here are nine items that I feel are important to think about, particularly as they relate to the iPhone 12 Pro Max (the one that I have). They aren't in any order and can be view with equal importance. Do let me know if you have any questions!
Before the features, think about the smartphone you currently have
Here are some things to consider before taking the plunge and doing an expensive upgrade. I list them as a series of questions – ask these to yourself. And while I'm heavily skewed toward the Apple ecosystem and probably wouldn't change platforms, you can ask these across platforms.
How old is your current smartphone? If it is more than 1-2 years old, I would say, yes, upgrade. You can take advantage of faster processors, better cameras, stronger connectivity.
What is the primary (and secondary) use for your smartphone? Is it photography or videography? Checking mail and surfing the web? Tethering with your laptop? Making phone calls? Streaming media (music and videos)? All of these are potentially important. If you use your smartphone for less processor/CPU-intensive items like just email and browsing the web, you might not need the top-of-the-line version.
How is the storage on your current smartphone? Are you always having to find a way to "free up space," or are you never able to update apps or the OS because you don't have enough free space? If so, spend a bit extra and get more storage (the most you can if you can afford it, I'd say). Don't get the minimum amount of space.
What is a comfortable size for your hands/pocket/purse? Yes, size does matter. It affects the price, obviously, but also your viewing experience. If you are watching movies all the time, a large screen is a huge advantage. Same with taking photos or video – seeing more detail definitely helps. But if you have small hands or want to carry your smartphone easily and discreetly, you may want to opt for a smaller size.
Do you really need to have 5G? It is a big buzzword. Many mobile carriers are pushing 5G as THE best thing to have. Guess what, it really depends on where you do most of your mobile phone use. If you are on WiFi most of the time (aren't we all working from home now?), 5G might not be that important…right now. And, 5G coverage and speeds vary dramatically based on geography, proximity to 5G-enabled cell towers, etc. More about 5G later.
Do you take photos or videos? One of the biggest features that all of the smartphone manufacturers talk about and compare is the camera. If you don't take many photos or videos, you probably don't need that smartphone with five lenses running down the back (I exaggerate, but I wouldn't be surprised if the numbers do climb). But, it is becoming increasingly more difficult to take a "bad" picture with a newer smartphone. If you are a couple of generations behind, like with the iPhone, upgrading your iPhone will also upgrade your photos and videos (but remember the storage question above). And you may also want to think about the different levels within the same smartphone release (e.g., the iPhone 12 versus the iPhone 12 Pro). There IS a pretty big difference if photos and videos are important to you.
And lastly, think about how you use your smartphone. As I said, it's quite personal. (Don't forget about costs as well – the price of top-of-the-line smartphones now rivals even laptops!)
What if I have an iPhone already?
Let me talk briefly about the iPhone upgrade in particular. This is not an algorithmic calculation in any way, just my gut feel and personal recommendation.
If you have an iPhone 11 or iPhone 11 Pro – you probably can hold off a version.
If you have an iPhone X or iPhone X Max – this really depends on your budget and many of the questions above.
If you have an iPhone XS/XR – truly, this depends on the questions above. My kids had these with minimal space. They take lots of photos and videos. The upgrade to the iPhone 12 Pro was almost a given.
iPhone 9 – DON'T EVER UPGRADE (hint: there is no such thing as the iPhone 9 so if you have one, hold on to it!)
iPhone 8 – you lose your TouchID, but FaceID is much better IMHO. I say yes, upgrade for many benefits across the board
iPhone 7 or older – this is a no-brainer. Do the upgrade!
I highly recommend using Apple's interactive iPhone model comparison tool to drill down into the differences between current and previous models and the differences within the same model year.
Now that I have covered the iPhone upgrade path in general, what about the iPhone 12? There are two major versions to consider, the iPhone 12 and the iPhone 12 Pro. Within these versions are two sub-versions. Here's the lineup:
Here, the difference comes down to size, price, and camera primarily. So, go back to my initial questions earlier. Each of these models has the new Apple A14 Bionic chip, so the processor isn't really a factor.
I had the Apple iPhone 11 Pro Max for about a year. For me, the biggest change was the camera. You can read my thoughts about that here. So, how does the iPhone 12 Pro Max compare? Below are nine things I believe are important to talk about regarding the iPhone 12 Pro Max.
1 – Speed of the A14 Processor
The A14 Bionic chip is Apple's latest and greatest processor. As more processing power is squeezed into a smaller design, you would think things might not be that much "better." In fact, the A14 is super fast. I could even notice it compared to my iPhone 11 Pro Max which had the A13 Bionic.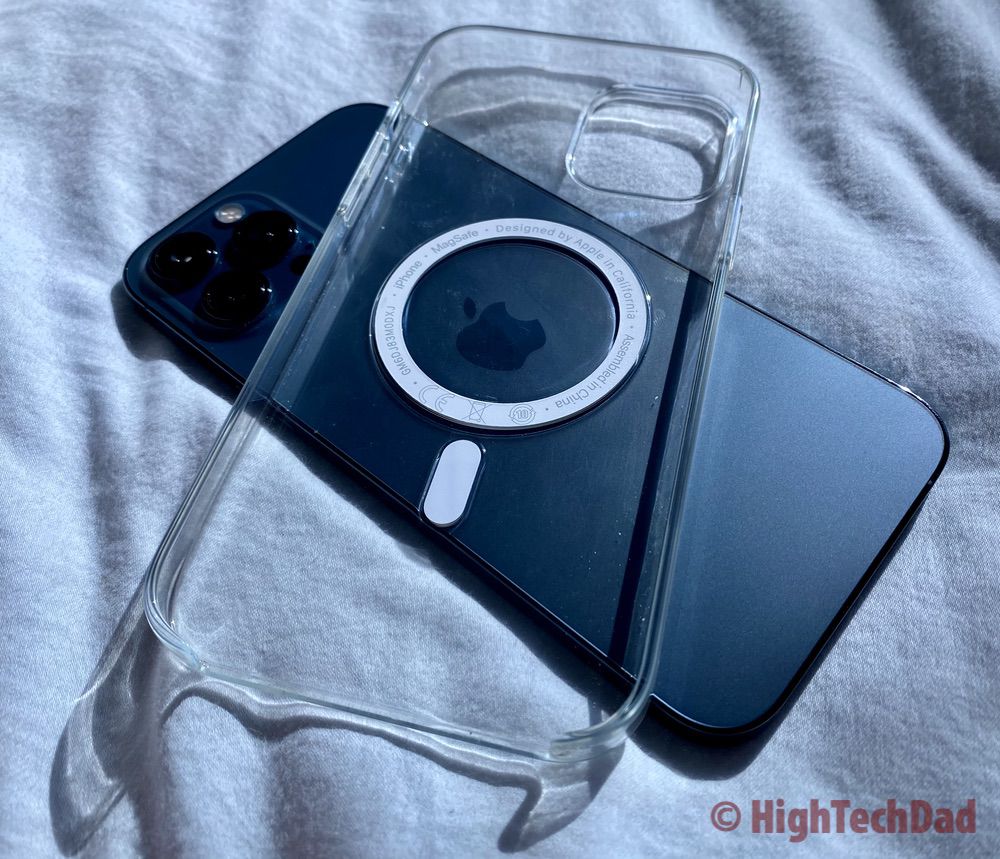 Apple boasts increased efficiency, better battery life, better processing for graphics and video, and a whole lot more! 11.8 billion transistors, 16-core Neural Engine (helps with taking better photos – haha), 11 trillion operations per second (video games absolutely fly), new image signal processor (again, better photos with Smart HDR 3), Dolby Vision & 4K capable (you could actually film that next Oscar-winning film on your iPhone)…yeah.
But what does that mean? To put it simply, you have a pretty amazing supercomputer in your hands. Yes, the iPhone 12 Pro Max is a step up from the iPhone 11 Pro Max. It is noticeable. But it is a huge leap from all previous generations!
2 – Camera (Obviously)
Talking about the iPhone 12 Pro Max's camera is worthy of an article upon itself. There are so many technical advancements and improvements that it boggles the mind. Whether you are a professional photographer or videographer, or just the family photo-journalist trying to capture each and every moment, if you want to take amazing photos, night or day, the iPhone 12 Pro (Max) is the way to go. Be sure to review my recommendations earlier about which upgrade path makes the most sense. From the iPhone 11, you may want to wait a generation. But anything earlier, the camera is truly the forcing function.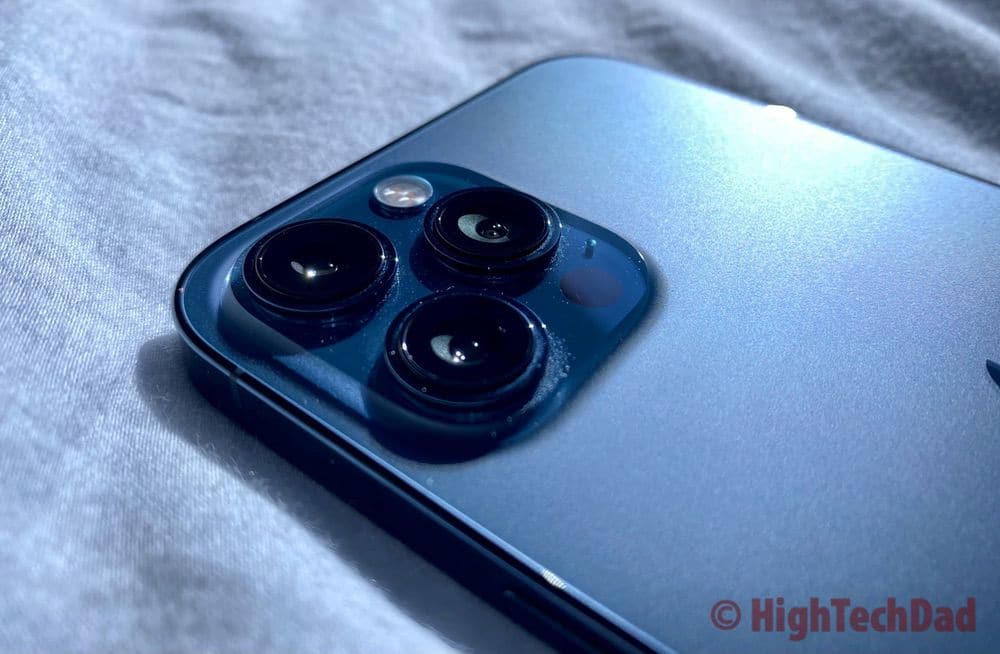 Instead of going into huge amounts of details on each updated, new, or improved feature, a nice little laundry list of items is probably sufficient. Here are some of the highlights of the iPhone 12 Pro:
4K Dolby Vision HDR – yes, you can shoot, edit, and share with that high of a quality. Record at 60 frames per second (fps) and 700 million colors.
LIDAR Scanner – create a 3D depth map of objects without the dependency of light. This can be used for Augmented Reality (AR) or truly ups your photography game to help with autofocus in low-light environments.
Improved Night Mode – night-mode photography blew my mind when I tested it in the iPhone 11 Pro Max. With the 12 Pro Max, it's even better (especially when coupled with LIDAR). Faster CPU, wider aperture, improved lenses make night shots even better!
5x Optical zoom – yes, you can zoom in even closer with better resolution without the need for the OS to do digital zooming (and interpreting)
Improved Image Stabilization – don't worry about having that extra cup of coffee and having jittery hands. The iPhone 12 Pro Max does stabilization at 5000 times per second!
Deep Fusion & Neural Engine at work – these two techy terms essentially translate to much better detail, even at lower light, without even thinking about it.
Smart HDR 3 – better refinement of highlights and shadows means you can shoot just about any time of day you want with amazing details and color balance, from whites to blacks.
3 Different Physical Lenses – choose from Ultrawide, Wide, or Telephoto for the perfect composition.
Apple ProRAW – this is sort of like RAW with an Apple boost. RAW photos (while huge in size), contain all of the image information – a perfect option for those photography purists!
TrueDepth – while taking photos of others is great, the front-facing camera now has night mode. Those selfies never looked better!
Now that is just scraping the surface of the iPhone 12 Pro Max's camera features and improvements. If you haven't experienced it, borrow someone's iPhone 12 Pro and test it out. Reading a bunch of words doesn't really do it justice; you have to experience it in action!
3 – High-Speed 5G Cellular
5G is the big thing right now. All of the carriers are talking about it. But as I mentioned before, whether 5G is good for you or not depends on a lot of things – location being the primary one. If you are on WiFi all of the time, it might not be worth it. If 5G hasn't been fully rolled out in your area yet, again, this might not be a big determining factor.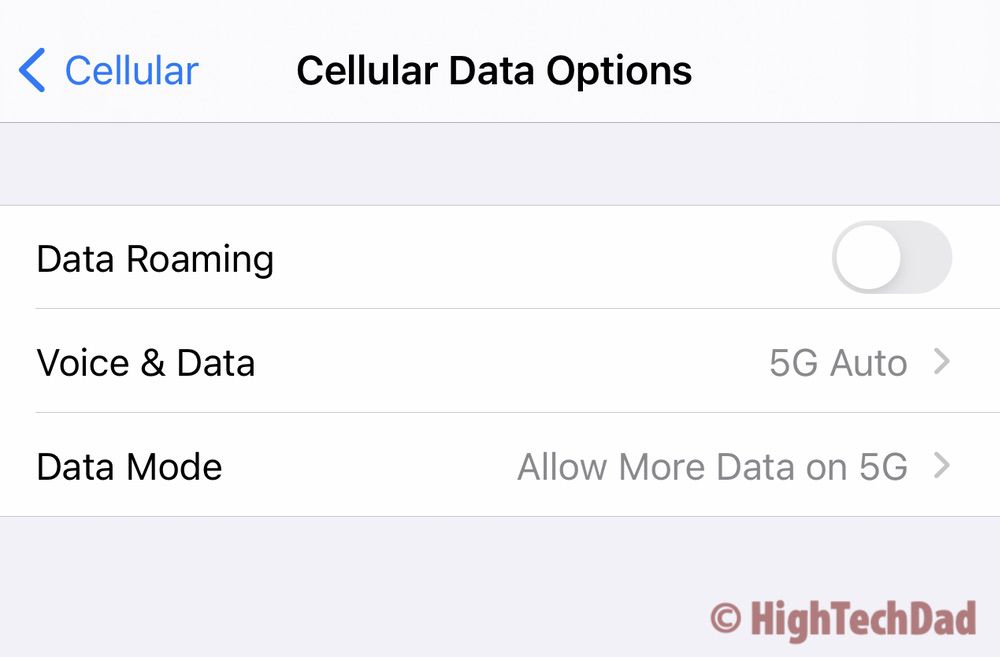 The iPhone 12 comes ready for slurping down 5G goodness. But, you should check to see if your current cellular plan even supports 5G. In fact, I had to upgrade all of my family to a 5G plan since our old unlimited plan didn't have it. But guess what? I actually saved some money doing the upgrade.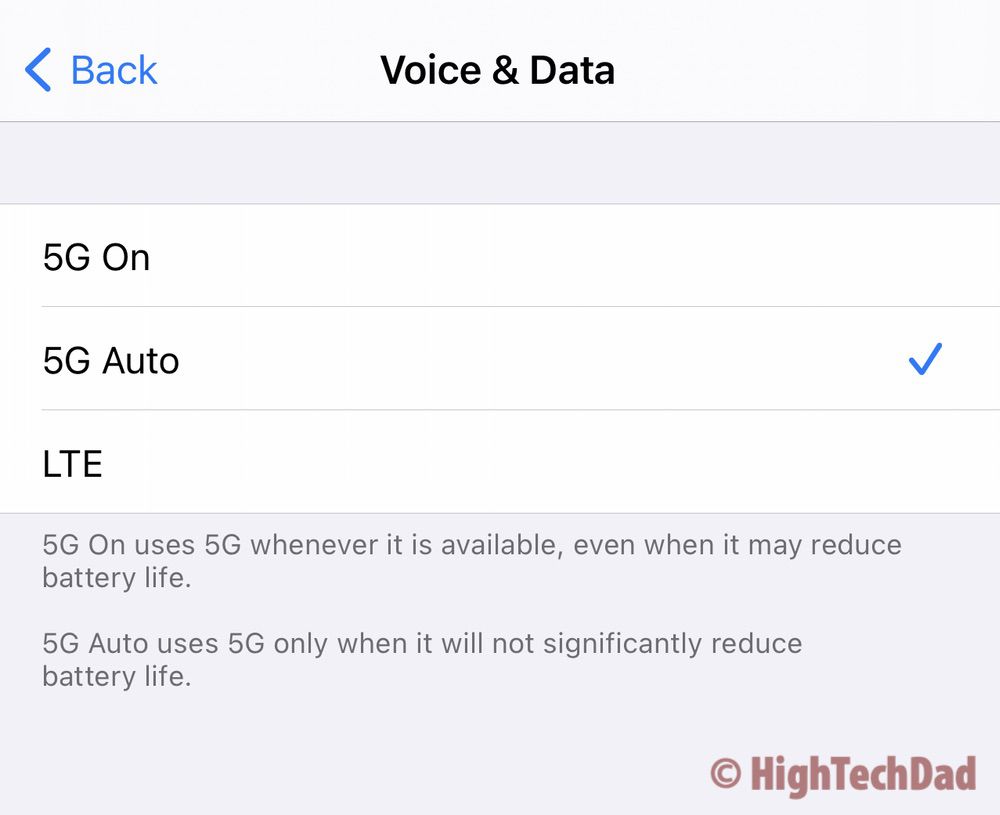 Also, if (and when) you do get the iPhone 12, be sure you take a look at the 5G options under Settings > Cellular > Cellular Data Options. There are some choices there to make. Personally, I have my Voice & Data set to 5G Auto and my Data Mode to be Allow More Data on 5G.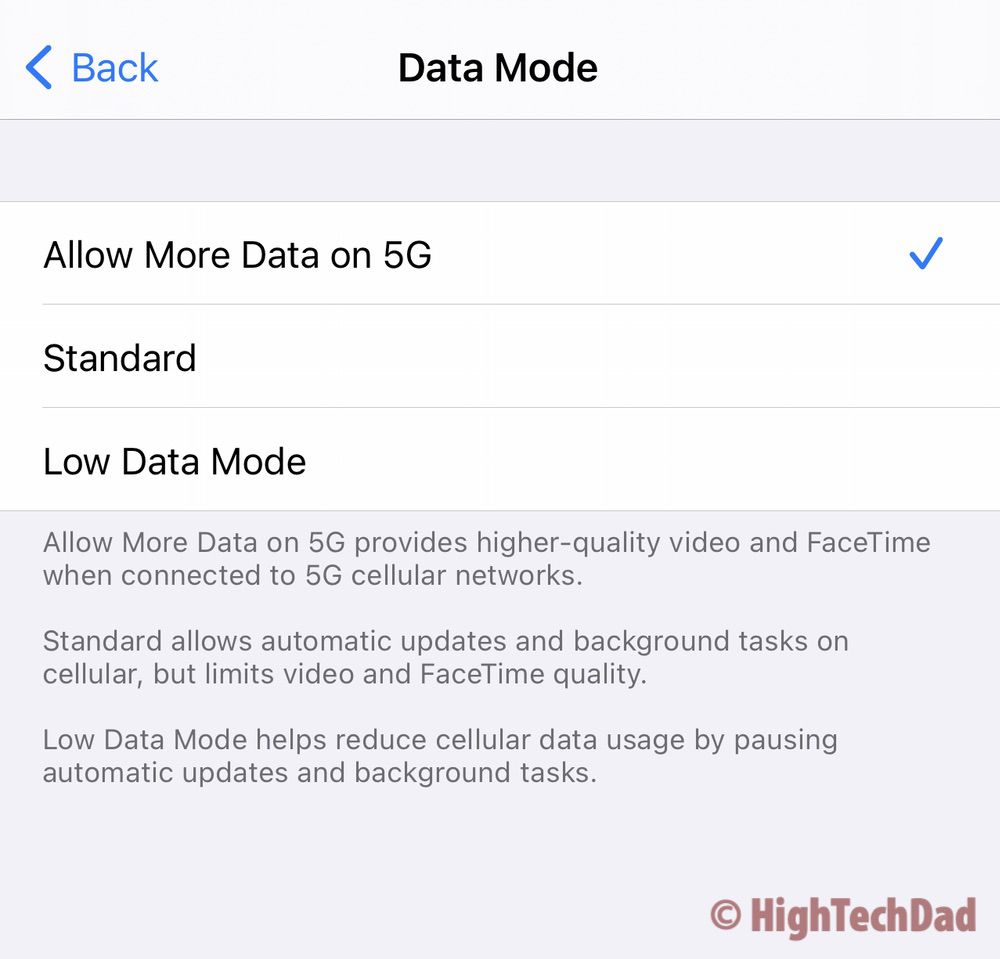 Remember, 5G does consume more power. Having it on Auto supposedly will help regulate when it jumps into overdrive. Also, if you don't have an unlimited data plan, you may blow through your 5G data allotment, so be sure to know what you sign up for.
4 – An Even Better Screen
The iPhone screen continues to improve with better resolution, color depth, brightness, contrast ratios, and more. Known as the Super Retina XDR display, this new screen has up to 1200 nits of max peak brightness (800 nits typical viewing), great for movie watching and gazing in awe of HDR photos.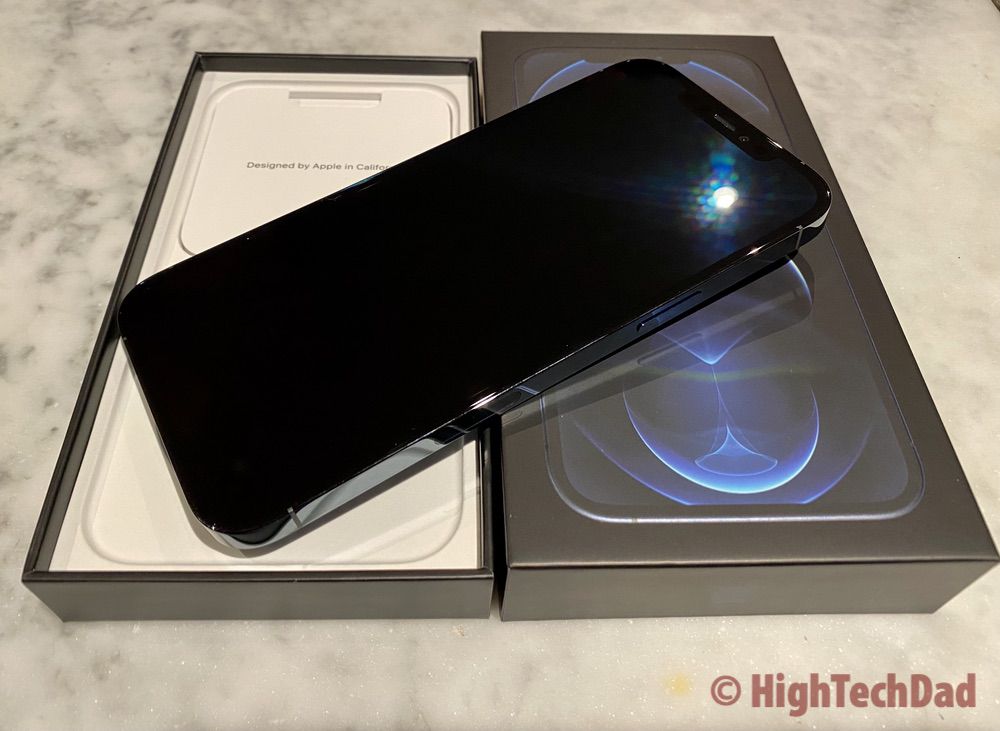 What is a nit? It is the standard unit of luminance used when describing sources of light. The higher the rating, the brighter the display. Basically, the iPhone 12 Pro Max is pretty darn bright, which I can definitely attest to.
Packed into the 6.7-inch (diagonal) screen of the iPhone 12 Pro Max, which is OLED, are 3.4 million pixels. This equates to a 2778×1284 pixel resolution at 458 ppi. It is also an HDR and True Tone display.
What does that mean to the rest of us (tech mumbo jumbo aside)? Watching movies, viewing photos, web browsing, and just doing menial tasks look glorious on this screen. I have even found that viewing movies, coupled with a good headset, is almost better than watching in a media room with full surround sound. But that is just me.
5 – A "New" Body Redesign
I like to call the iPhone 12 Pro a bit of a throw-back edition. Physical designs change between generations. Sometimes the changes are not as obvious, while other times, the differences are pretty dramatic. The iPhone 12 moves away from the rounded edges and goes back to the iPhone 5 somewhat.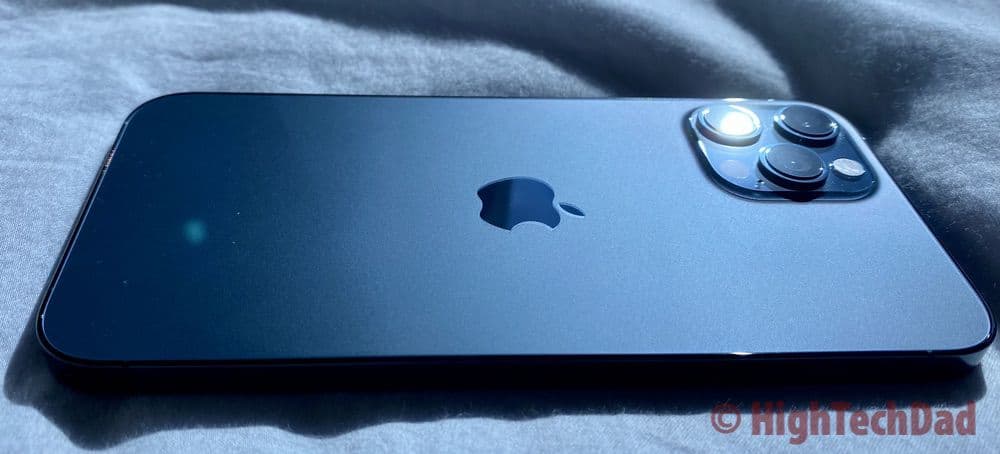 This "new" design, which basically has a metallic band circling the outside, allows for more screen to be displayed and less bezel being seen. Buttons and toggles are still in the same places as before, so your muscle memory doesn't have to change.
The body is crafted from Surgical-grade stainless steel for the iPhone 12 Pro and 12 Pro Max, and the iPhone 12 uses aerospace-grade aluminum. The iPhone 12 Pro Max is comfortable to hold and not too slippery. However, I always highly recommend getting a good quality case to protect your iPhone investment. But, read on to the next two sections as they are both quite important when choosing a case (if you do actually need one).
6 – The Ceramic Shield
The scariest thing about having an iPhone is when it accidentally falls from your hands. As if falls to the ground, so does your stomach. Will the screen shatter (which is pretty costly to repair – hint, it is worth getting Apple Care for your iPhone just to feel a bit safer)?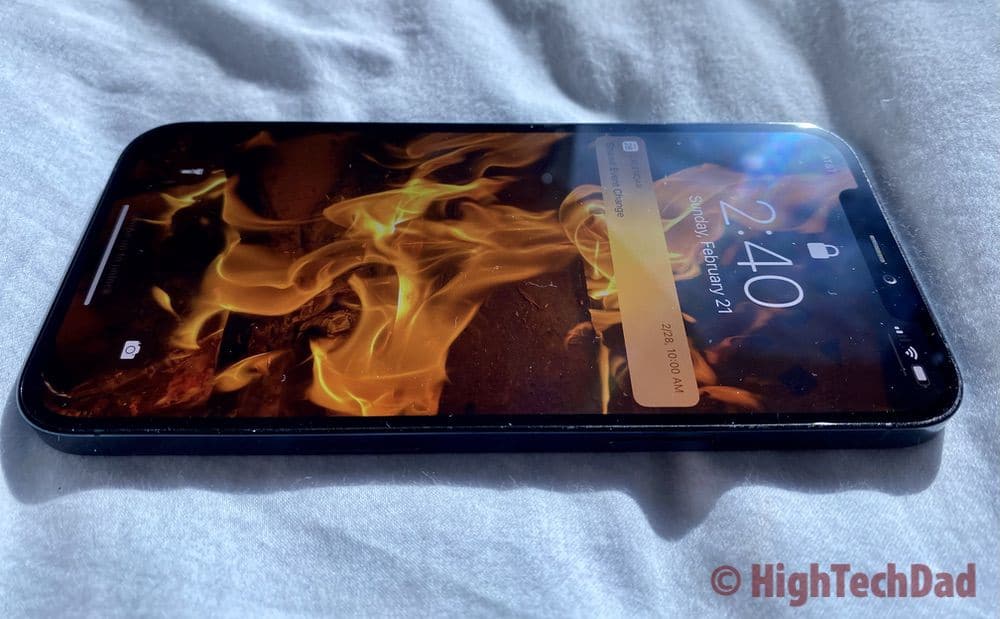 With the iPhone 12, Apple introduced something called the Ceramic Shield. While with each iPhone generation, the durability of the screen gets better, in this generation, Apple truly wanted to make it even better. They basically baked nano-ceramic crystals (which are stronger than many metals) into the glass. This makes it much more resistant to scratches (think about your iPhone in your pocket or bad being bounced around with keys knocking against the screen).
I have read reviews and tests of the new Ceramic Shield, and those parties have stated that the front screen is definitely better, even related to drop tests. Remember, the Shield is only on the front screen, so you may want to get a case to protect the edges and back anyway. And be sure that if you get a case, that on the front, the edge goes slightly above the screen to help prevent scratching of the screen if it slides across the ground, face-down.
7 – MagSafe Charging
Ah, the MagSafe. Many of us who use MacBooks or MacBook Pros became familiar with the magnetic attachment for the power cord (which was unfortunately removed with the newer USB-C MacBooks or MacBook Pros. (Rumor has it, they might be back in future MacBook Pros with the M1 chip.) Using a strong magnet to hold the connective power in place, the MagSafe was great.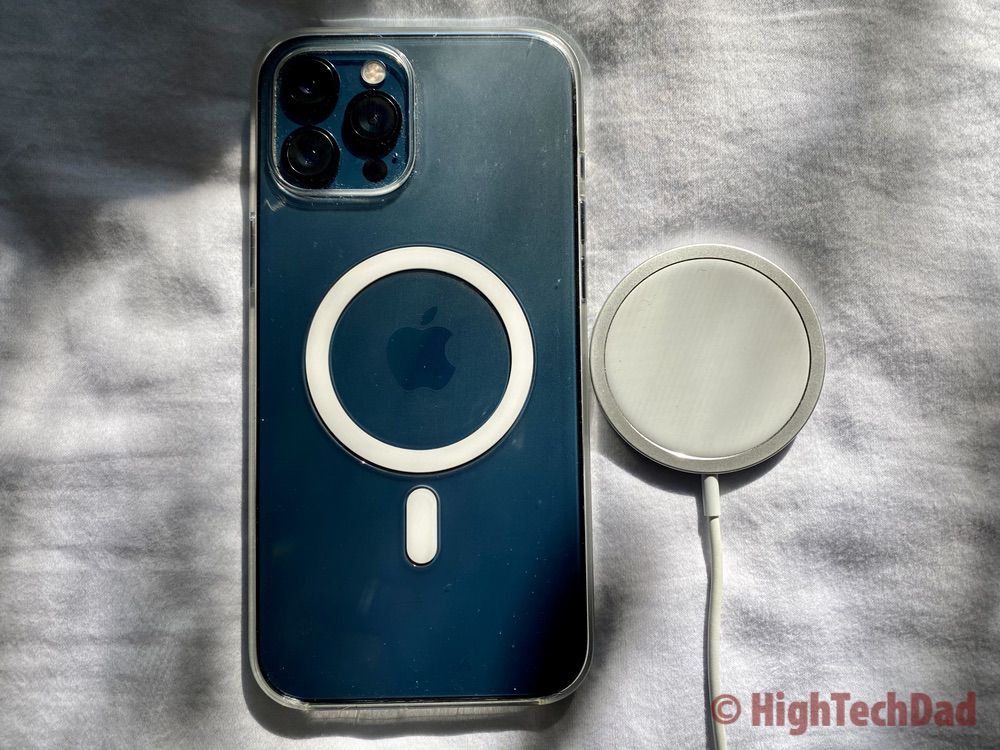 Apple coupled the idea of power (wireless charging) with the magnet in the iPhone 12. You already had wireless charging capabilities in older iPhones, but with the addition of the magnet into the iPhone, you are sure that the wireless charger snaps into place and is charging.
One of the most satisfying things about the new MagSafe charging on the iPhone 12 is that click sound when the MagSafe is locked in place and charging. There are already many manufacturers of MagSafe-compatible "puck" charges. I currently use the Apple MagSafe Charger. Sometimes I will disconnect and reconnect just to hear it. But MagSafe brings a new line of accessories to the mix. I have a clear plastic case by Apple that clearly indicates where to put the charger.
The MagSafe is actually quite strong. I'm currently testing out some MagSafe stands that hold the iPhone 12 Pro Max in place without having to rest the iPhone in a cradle. And there are lots of other accessories and cases that incorporate it into their designs.
8 – Don't Forget the Battery
I have to disclaim talking about battery-related items right from the start – "your mileage may vary." How long your battery will last really depends on how you use your device. Yes, this is stating the obvious, I know. If you have minimal apps, don't go on your smartphone much, only have one email account, and don't stream video, you probably have a much better battery life than I do. That being said, the battery on the iPhone 12 Pro Max is pretty good. I can get by pretty much an entire day without having to charge it up. But again, I'm a very heavy user and have many background tasks always running.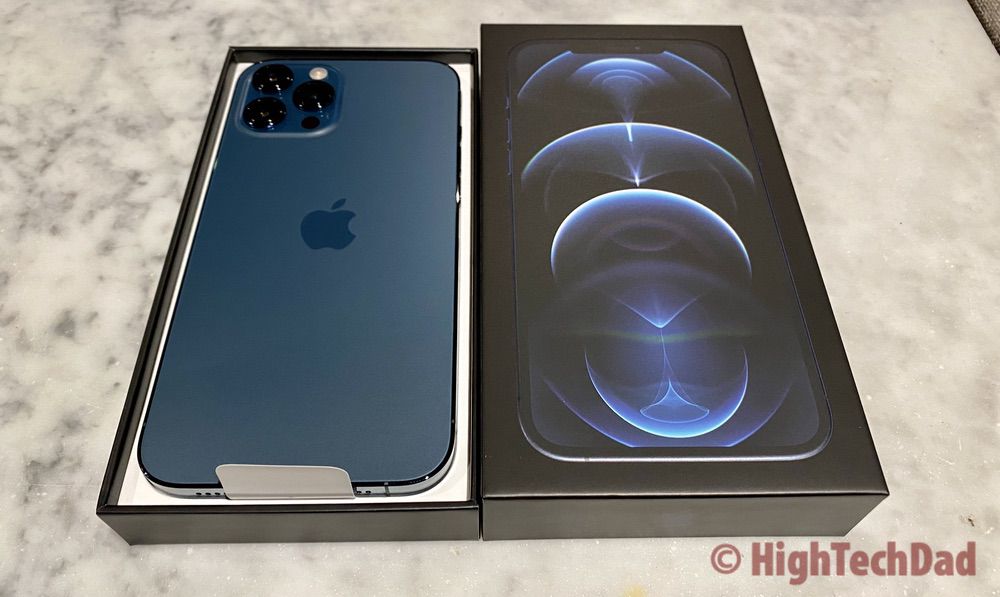 The best thing about getting a new iPhone is you get a new battery. Over time, and despite new and better-charging algorithms built into iOS, your battery will degrade. Charging has also improved, BUT that is because chargers now have more power. NOTE: the iPhone 12 (Pro) does NOT come with a power adapter. Apple figures that everyone has an adapter already. I would HIGHLY recommend you get a 20W or higher adapter to take advantage of fast-charge capabilities. With a 20W or higher adapter, you can get a 50% charge in 30 minutes. (Here is one 3rd party power adapter I recently reviewed which might be a great option.)
The iPhone 12 Pro Max's batter is quite similar to the iPhone 11 Pro Max. In fact, I believe the iPhone 11 battery has a higher capacity. However, as hardware and software become increasingly optimized, capacity might not necessarily translate into a longer battery.
9 – iOS 14+ Support
Last but not least here, you have to consider iOS 14 (and higher). Apple optimizes their operating system to take advantage of the latest hardware. Consequently, Apple starts dropping support for older iPhone models simply because the hardware cannot keep up with the latest iOS (another reason to upgrade if you are way behind on iPhone generations).
Having the latest hardware from Apple means that iOS is essentially built for it. I probably use just a fraction of all of the iOS capabilities. And the nice thing is that regular feature and security updates to iOS mean that your iPhone 12 Pro Max stays like a fine-tuned sports car.
Upgrade or Not?
Yeah, ok, if you have read over 3000 words in this article, it means that you are doing your research on whether the iPhone 12 Pro Max is a good upgrade for you or not (or you just like reading my writing). There is a lot to consider when doing this type of upgrade. The first section of this article talked about why you might want to upgrade, and then the rest was about why choose the iPhone 12 Pro Max.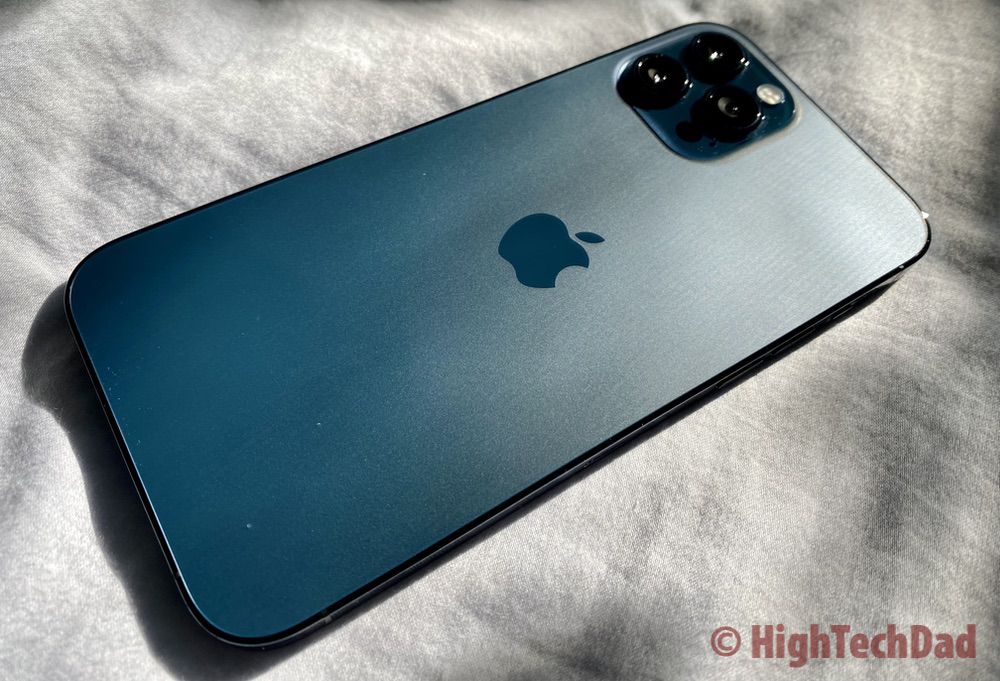 But I feel like it also does come down to price and what your budget can handle. There are 4 models of iPhone 12 and within those, you have storage capacity (I always say go as large as you can). Don't forget about the 5G upgrade you may need to do with your mobile wireless carrier.
Below are a few options with prices (on Amazon) with the most storage available:
Shop on HighTechDad
The product shown below (and related products that have been reviewed on HighTechDad) is available within the HighTechDad Shop. This review has all of the details about this particular product and you can order it directly by clicking on the Buy button or clicking on the image/title to view more. Be sure to review other products available in the HighTechDad Shop.
I wrote this review and article for friends, family, and co-workers in mind to help them potentially navigate the iPhone upgrade path. But, obviously, if you are reading this, I wrote this article for you as well. Please! Feel free to contact me if you have any questions. Leave a comment below or ask me on Twitter. I'm happy to help if I can.
Upgrading your iPhone is always fun yet tricky. Just be sure you fully understand what features you want versus what features you need!
HTD says: The iPhone 12 Pro Max is a supercomputer in your hand with new features and capabilities that are astounding. Knowing if and why you should upgrade to a new iPhone is critical to your happiness using it later.