It's that time of year again…when we all start drooling over the possibility of decking the halls of our smart home with tech. At least I do! Over the past year or so, I have reviewed quite a wide variety of tech and gadgets. Some of these fill a very specific need, and others help you build out your smart home. Regardless, tech is always fun to give and get, so I have compiled my annual HighTechDad's Tech Gift Guide. I hope you find some gadgets for your loved ones (or yourself) on this list!
All of the gadgets you see in my Tech Gift Guide have links to the full review, so I encourage you to click through and read the details. And, if you want to see a list of ALL of my tech reviews, there is a category set up just for that. Also, I have included links (if available) to buy directly from Amazon as well as the current price (which obviously changes a lot). Full disclosure: these are affiliate links, and any tiny commission I get helps fund on-going work on HighTechDad.com. (Trust me, I'm not retiring off of any earnings from my site – grin!)
And a quick reminder, many if not all of these gadgets are available in the HighTechDad shop. (I don't actually sell these directly, but you can easily browse them and then link out directly to where you CAN buy them.)
The reviews below are in chronological order, oldest to newest. You will find all types of gadgets that I have reviewed here:
HDTV
Anti-snoring pillow
Dash Cam
Digital Picture Frame
Smart Home Digital Hub
Robot Vacuum
Smartphone Sanitizer
Laser Printer
Air Purifier
Mesh Wifi Router
Water Bottle Sanitizer
Wireless Charging Pad
Smart Speaker
Chromebook 2-in-1
Touchscreen USB-C Portable Monitor
At the very end of this list are a couple of products I haven't had time to write a written review on yet, but that I am in the midst of testing out. If you do have questions about gadgets or tech, please contact me via Twitter, Facebook, or my contact forms on my site. Or, leave a comment below! Happy to answer any questions you may have!
HighTechDad's Tech Gift Guide & Reviews from 2020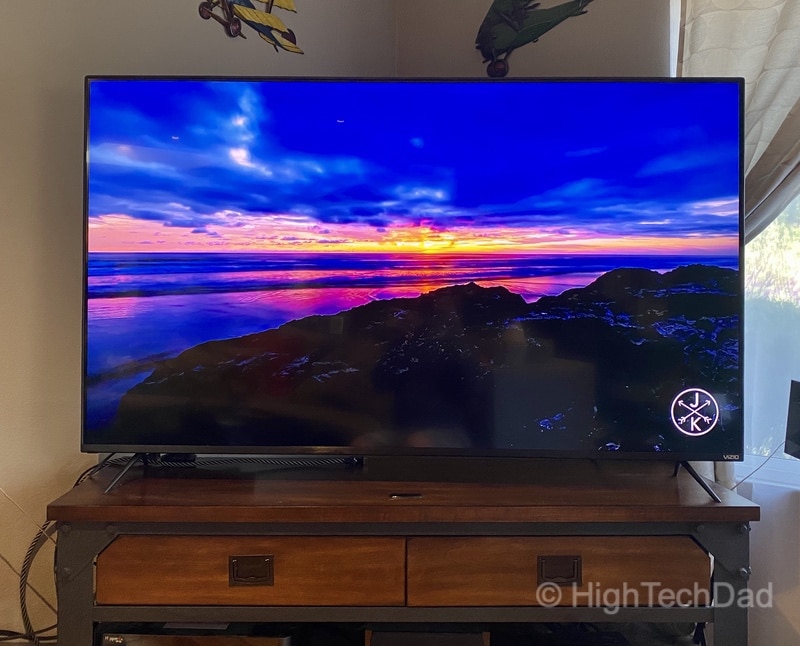 Amazon Price: this model is a couple of year old so take a look at some of the other Vizio offerings on Amazon.
HTD says: If you are looking for a 4K/UHD TV with incredible picture quality, vibrant colors, and deep darks, as well as one that can handle all types of streams built-in, connects with all the smart home services like Apple, Google, and Alexa, and has a price point that won't break your budget, check out the VIZIO M-Series! You won't be disappointed!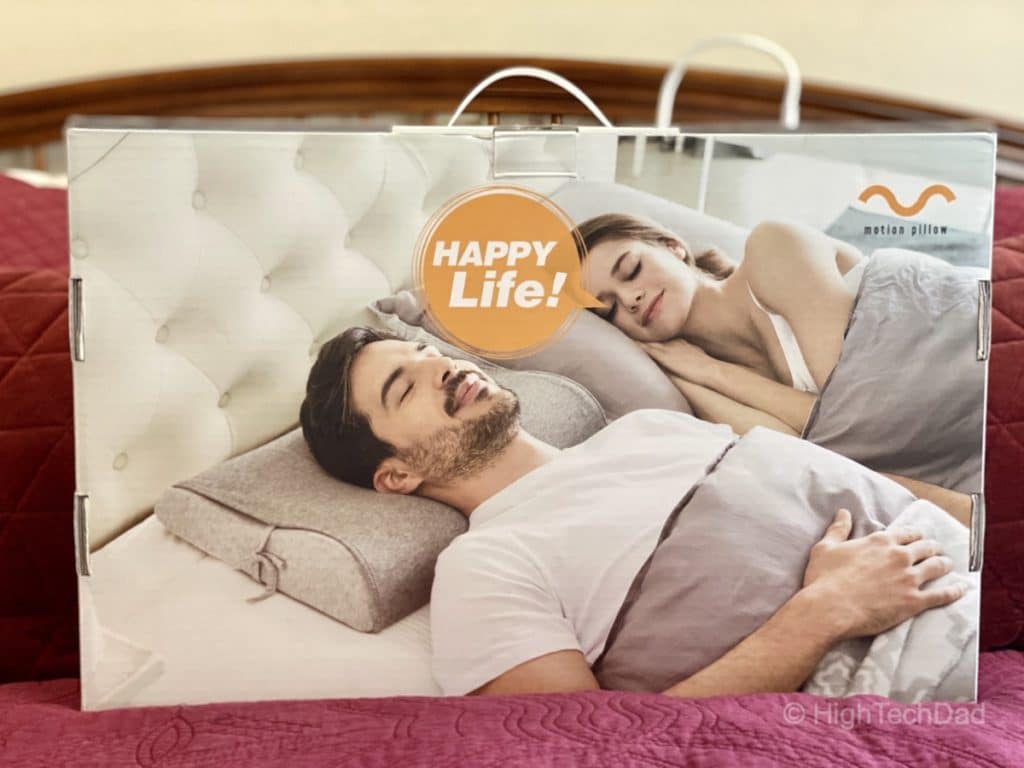 Amazon Price: Unfortunately, this pillow is no longer available on Amazon. You may be able to find the 2nd generation version somewhere.
HTD says: Waking your partner up either BECAUSE they are snoring or BY their snoring is not fun. It's actually something to lose sleep over, literally. The 10Minds Motion Pillow has smart monitoring, which will automatically inflate a portion of its pillow to gently reposition the snoring sleeper's head.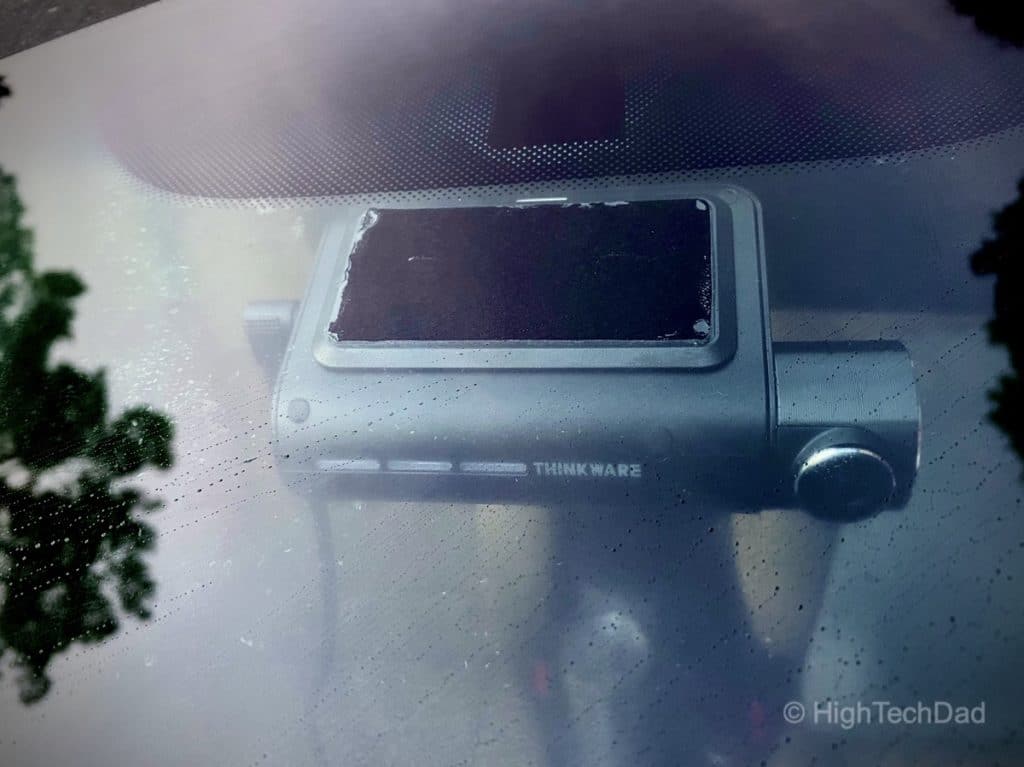 Amazon Price: Various options available (note – prices below were taken at the time of writing the review – now this product is only available through 3rd party resellers so the price may be higher):
HTD says: Choosing and using a quality dashcam like the Thinkware F800Pro is potentially a great way to ensure you can show "what really happened" when it comes to traffic accidents or violations or just safety in general.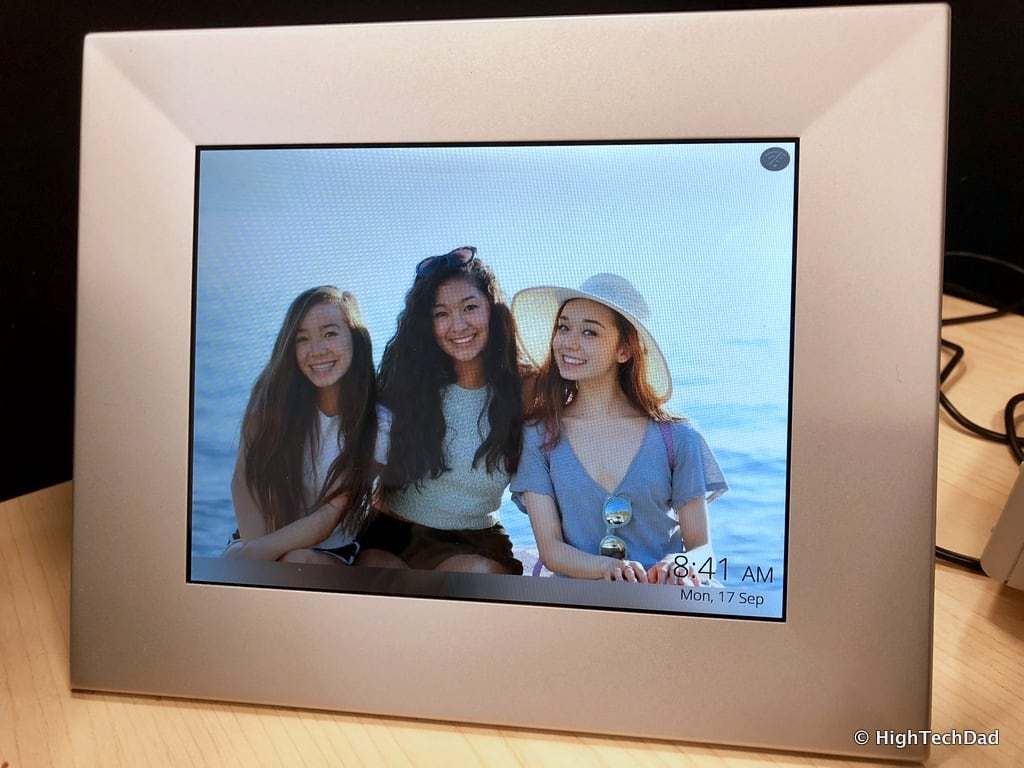 Amazon Price: Nixplay has so many amazing digital frames available, I'm not listing just one here. I recommend you visit their Amazon store to see for yourself (and I have reviewed many of their frames on HighTechDad).
HTD says: Technology allows us to share real-time or digital memories even during times of shelter at home. A Nixplay digital picture frame allows for these memories to be persistent throughout the year.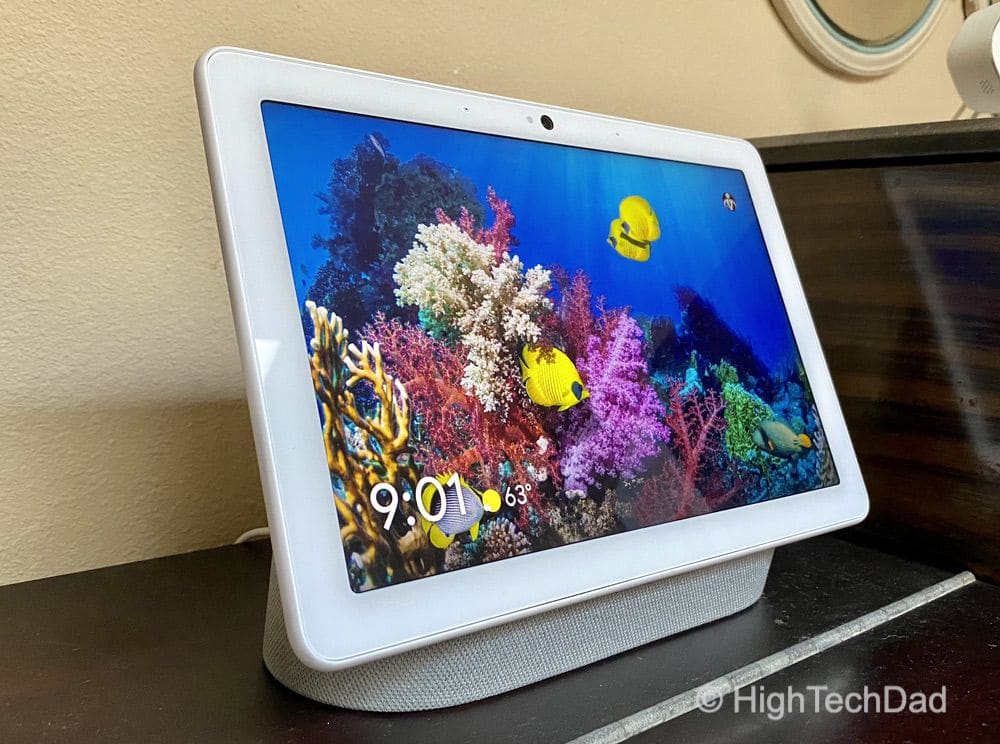 Amazon Price: Since Amazon has some products that directly compete with the Nest Hub Max, they aren't for sale on Amazon. But they are available from Google: the Nest Hub Max ($229) and the Nest Hub ($89.99)
HTD says: The Nest Hub Max will make any house more intelligent as you integrate various smart devices into the Google Home ecosystem – but it will also provide digital content to be conversation starters as well as connect friends and family across the globe.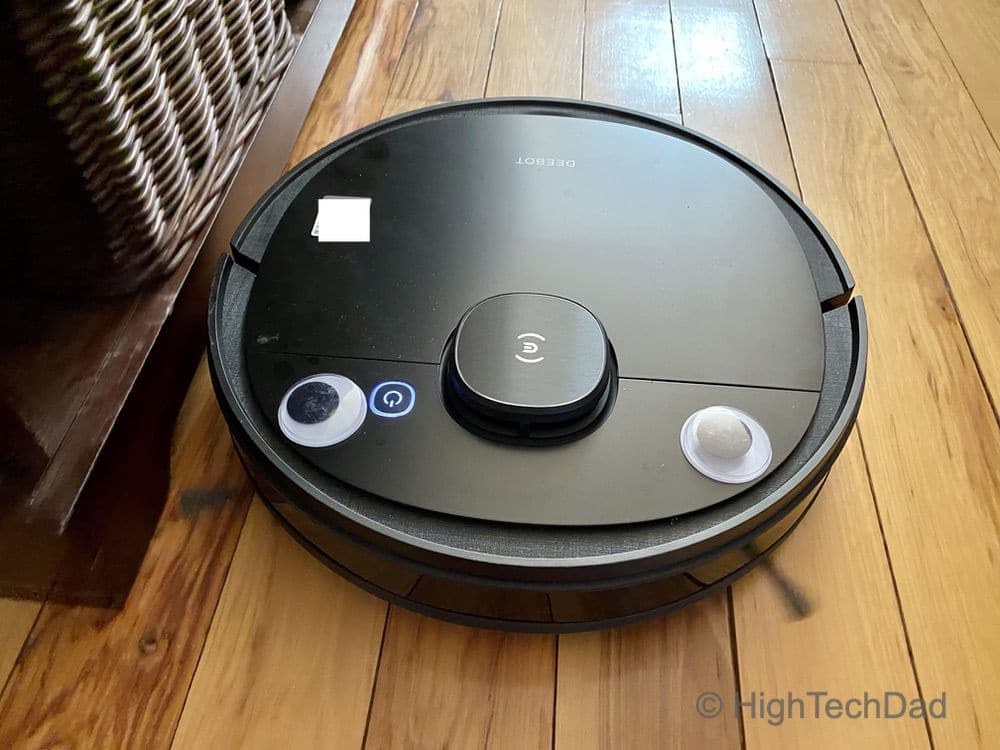 Amazon Price: The T5 is currently on sale at Amazon for $399.99! But also look at the full lineup of Ecovacs Robotic Vacuums too.
HTD says: The Ecovacs Deebot T5 is an intelligent, multi-function robotic vacuum that uses laser mapping technology to understand your home's floor plan and clean every inch of it – efficiently, quietly, and gaining a place in the household in the process.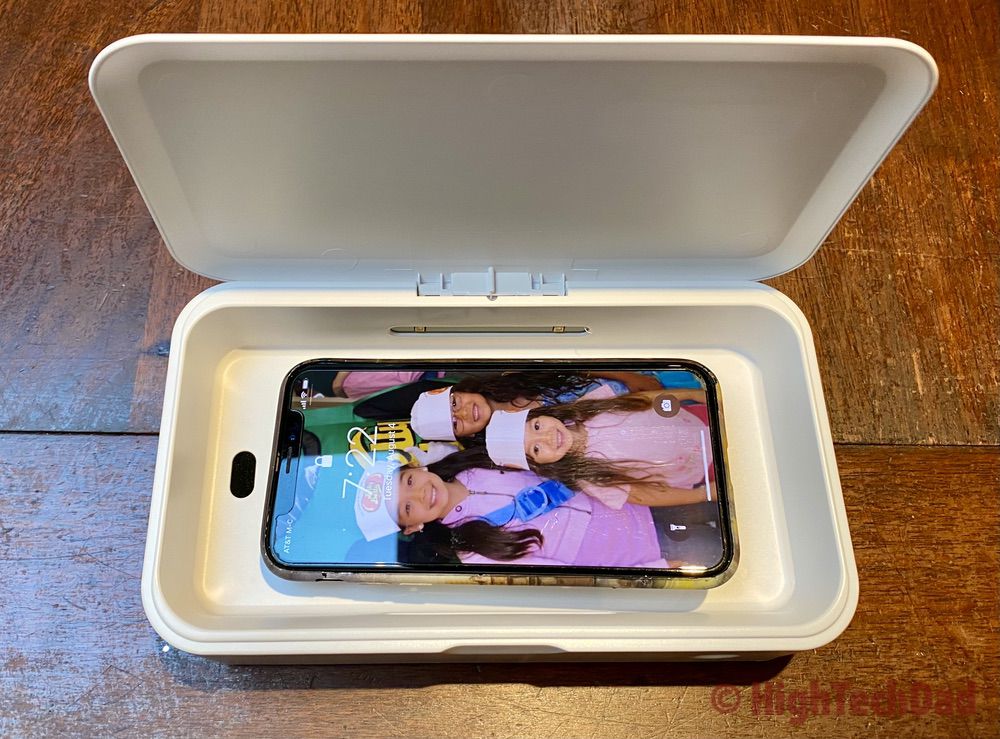 Amazon Price: Currently $79.99 (or $119.99 with a Qi wireless charger).
HTD says: Taking extra measures to ensure your gadgets and hand-held objects are zapped clean of viruses and bacteria is critical during this COVID-19 era. The KeySmart SmartTray uses UV-C rays to eradicate those dangerous germs quickly and easily.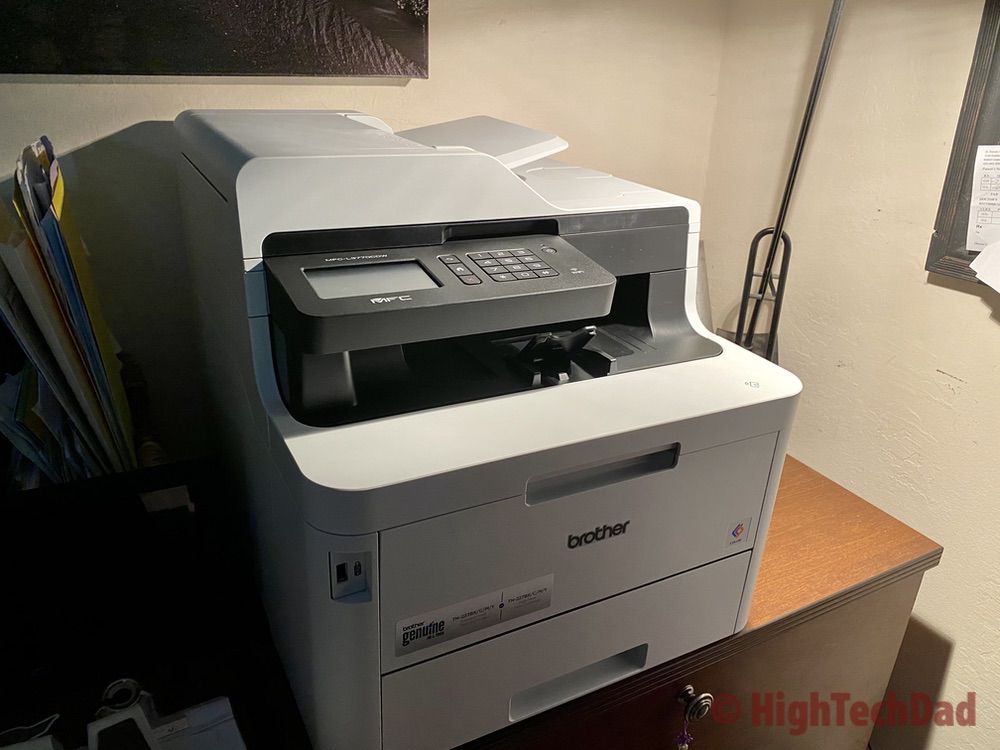 Amazon Price: The model I reviewed is only available through resellers on Amazon. This model (MFC-L3750CDW) has almost the exact features and retails for $399.67 currently.
HTD says: The Brother MFC-L3770CDW multi-purpose printer/scanner/copier/fax is a perfect device to handle all types of work-from-home and business requirements while being more than capable for new homeschooling needs.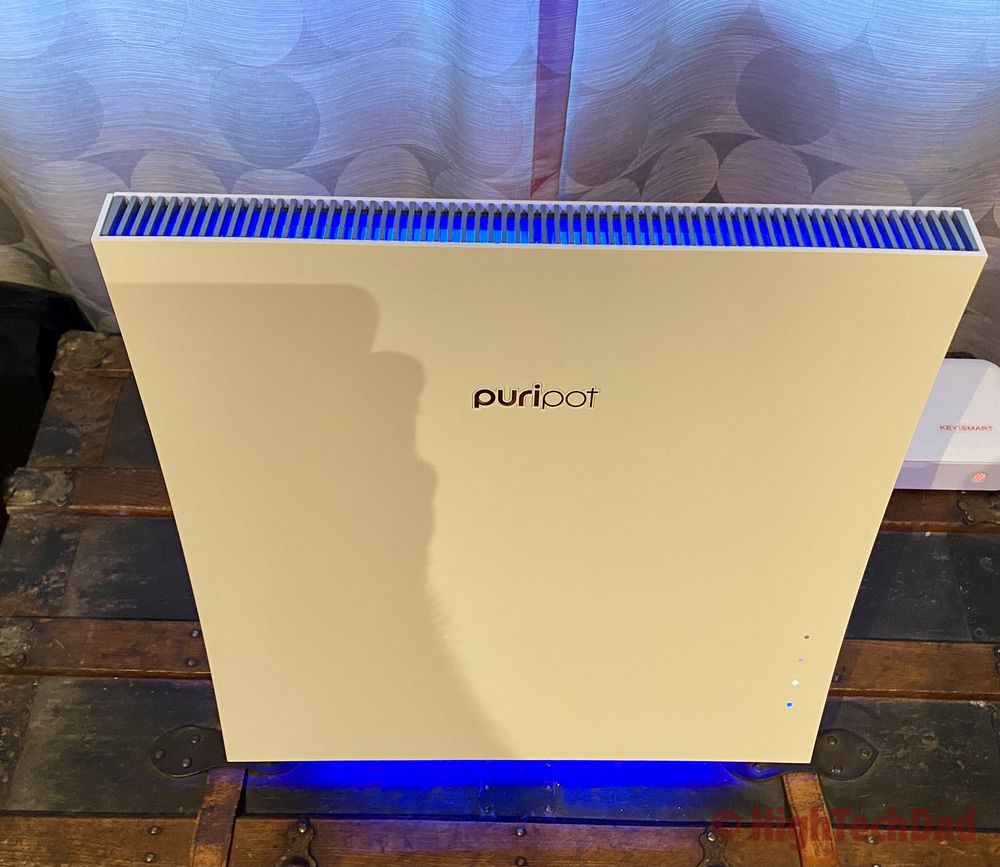 Amazon Price: Currently available for $899.00 with limited quantities.
HTD says: The puripot airFrame F1+ is a fantastic piece of mechanical engineering. This maintenance-free air purifier auto-magically removes VOCs, viruses, and bacteria from the air automatically with its whisper-quiet operation. And it simply looks great as well!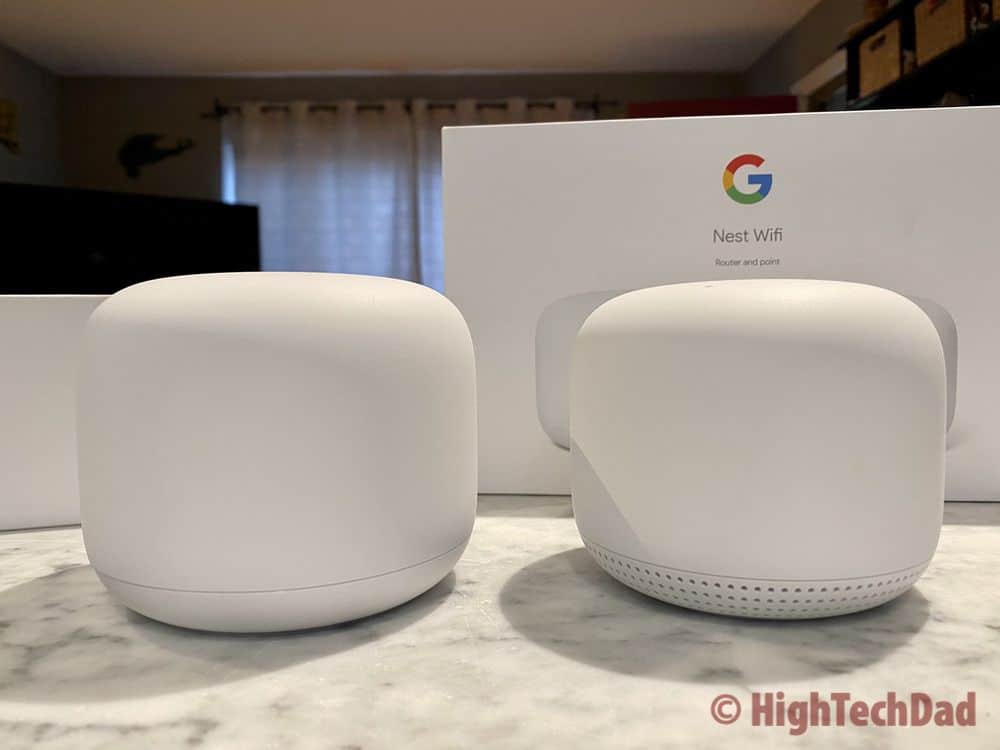 Amazon Price: Nest Wifi (link to Google store) comes in many different purchasing configurations:
Router only – $169 / Amazon: $169
Router & Point – $269 / Amazon: point not currently available
Router & 2 Points – $349 / Amazon: point not currently available
Point only – $149
2 Routers – Amazon: $299
HTD says: While it is often nice to get into the nitty-gritty details of configuring a Wifi router, the Nest Wifi mesh router and point take away much of the complexity, making it a snap to set up, configure, and use. And it's a smart device too!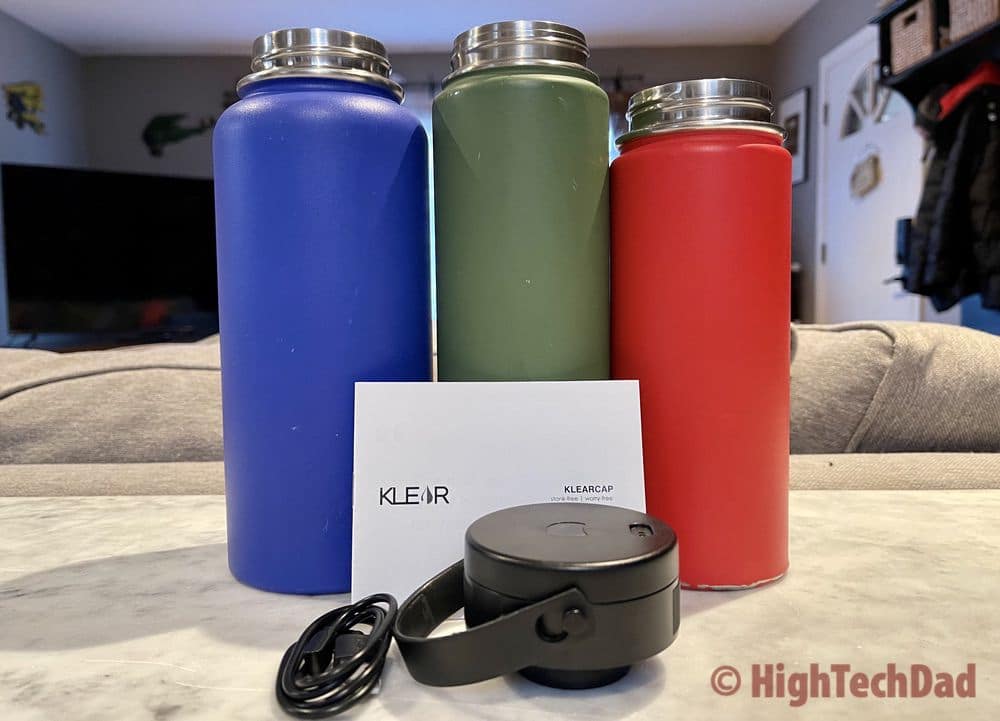 Amazon Price: The Klear Cap is only available directly from the company. The Klear Cap retails for $49.97 for a single cap alone. You can also get combo packs, which include a black reusable water bottle and a Klear Cap for $79.97. Use coupon code: HIGHTECHDAD to get 10% off your purchase (or click here to have it applied to your purchase).
HTD says: First, help save the globe by not using disposable, plastic water bottles. Then, help save your body from harmful germs, bacteria, and viruses by using a Klear Cap to clean your water bottle's water using UV-C light.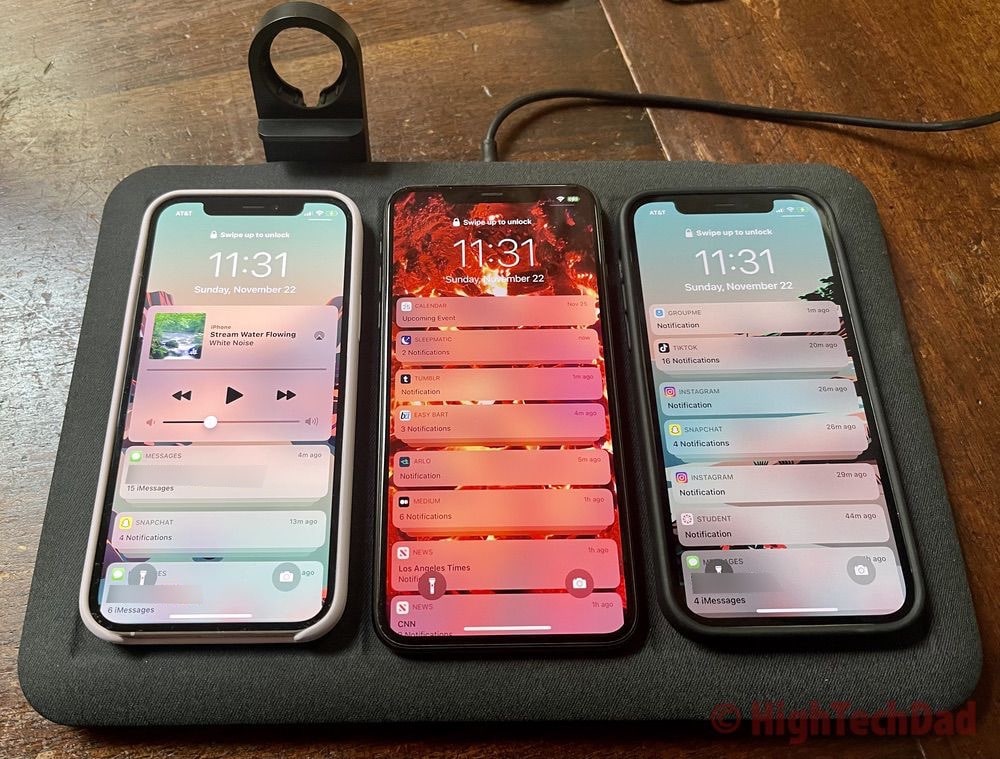 Amazon Price: Currently available on for $128.63
HTD says: Mophie has always been a leader when it comes to charging up your gadgets. With their new 4-in-1 wireless charging mat, my kids now have a single place to charge their iPhones at night!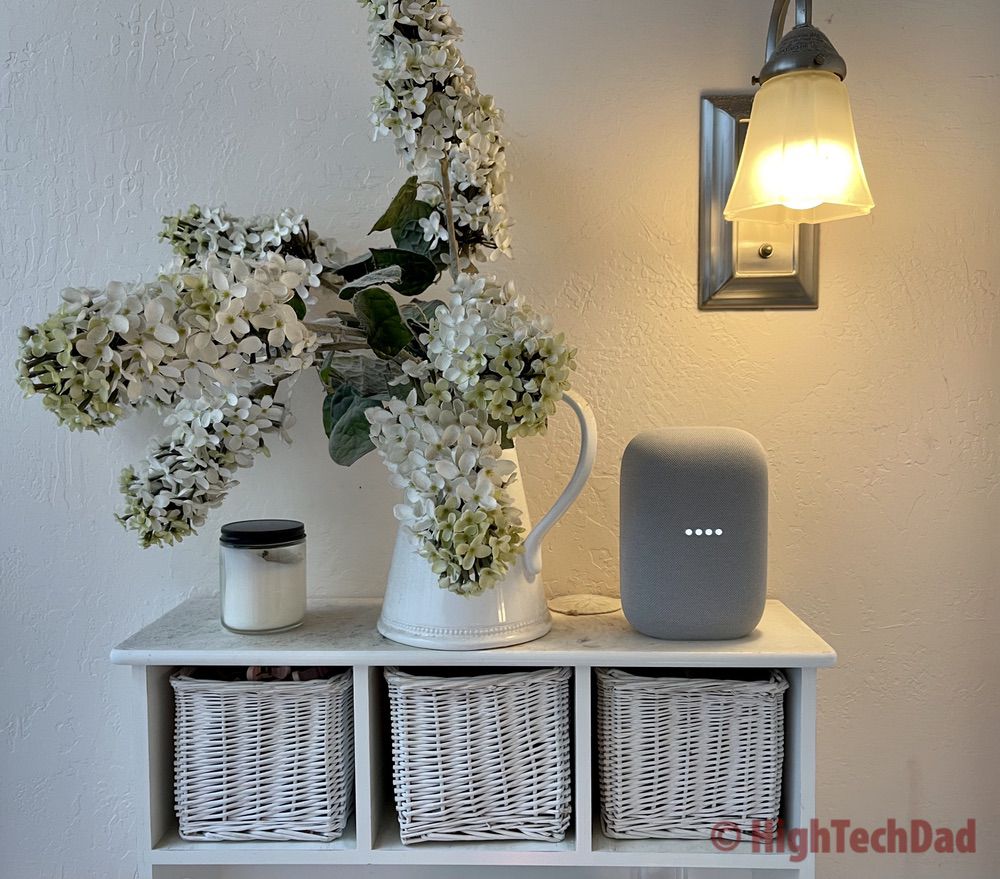 Amazon Price: Available on Amazon for $99 but also directly on the Google Store.
HTD says: Building out a smart home or just want to listen to high-fidelity music, Nest Audio has you covered! The easy setup and the integration with Google Home and Google Assistant make it smart. The sound quality makes it an even better addition to your home.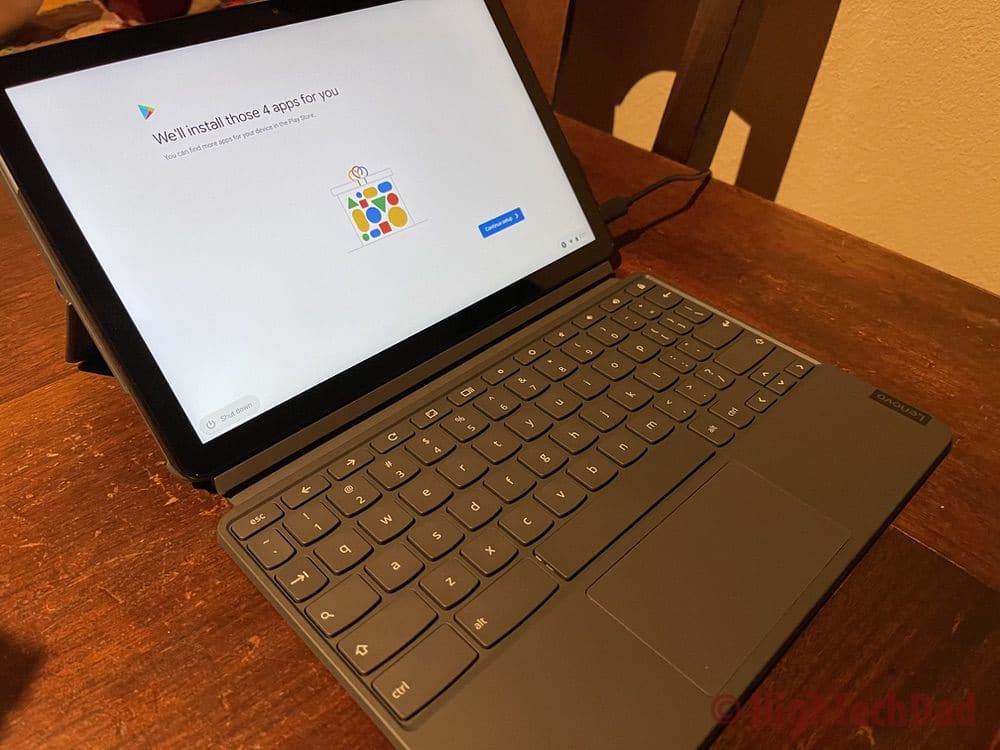 Amazon Price: Chromebook Duet currently is selling for $290.
HTD says: If you are looking for an inexpensive, multi-function, lightweight Chromebook that is also a tablet, the Lenovo Chromebook Duet is a perfect choice! It has all of the core features for both entertainment and work and has the flexibility to be a tablet one minute and a laptop the next.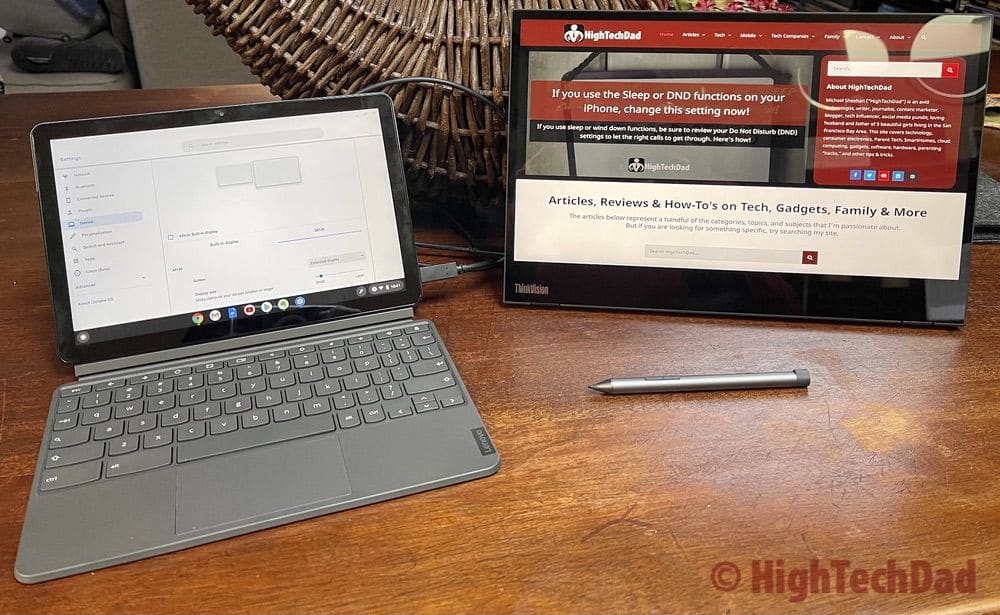 Amazon price: M14t (touch screen) – Lenovo – $409; not currently available on Amazon; M14 (non-touch screen) – Lenovo – $249 on sale currently for $199; Amazon – $227
HTD says: Before you go and purchase an external monitor for your laptop, desktop, or Chromebook, evaluate how you will be working. If you don't want to be searching for a power plug and the device you are connecting to supports USB-C with Thunderbolt 3, the Lenovo ThinkVision M14/M14t should be on your shortlist!
A Few Other Cool Gadgets I Haven't Reviewed Yet
In case that list wasn't good enough for you, here are a couple of more tech items to round out the 2020 HighTechDad Tech Gift Guide.
For starters, I have been testing the iPhone 12 Max Pro (but I only have been working with it for a couple of weeks). The iPhone 12 Max Pro is a phenomenal upgrade if you have an iPhone X or earlier. If you have an iPhone 11 (you can read my review from last year), the upgrade is compelling but not mandatory.
Another really nifty little stocking stuffer or just a practical gift is the Brother P-touch Pro label maker. This $30 gadget is great for people who like organization, kids going off to college, or someone like me who likes labeling plugs and cords and cables and connectors…you get the idea.
No pictures for any of these yet! You will just have to check back later once I post my reviews!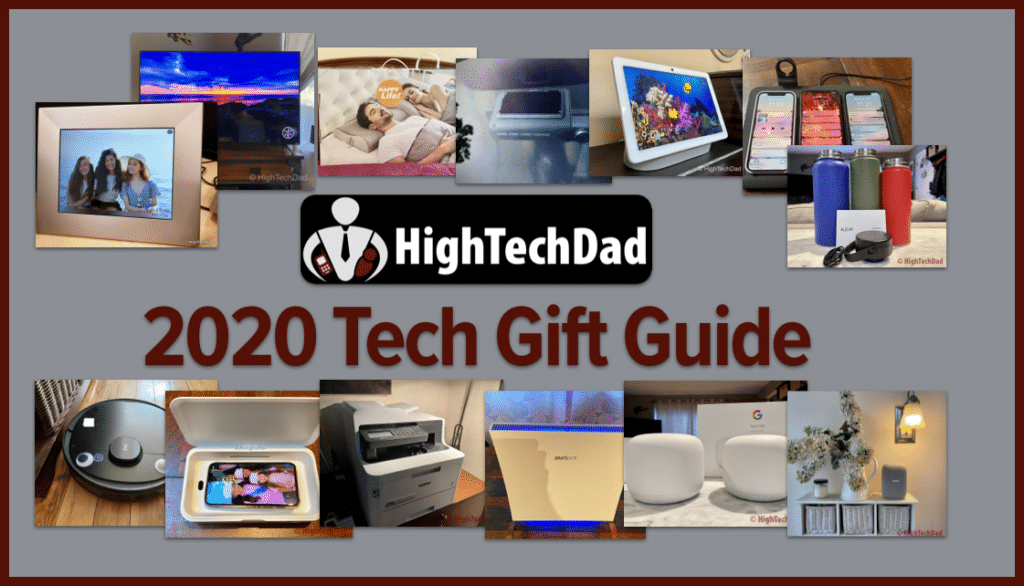 I sincerely hope that this 2020 Tech Gift Guide has given you some last-minute ideas (or ideas for the future) on some gadgets for your home or office. If you know of any family tech or smart home devices that you think I should review, please leave a comment or contact me. Happy Holidays (and let's hope that 2021 is a LOT better than 2020 was)!
HTD says: Gadgets are a lot of fun to give and receive. They can make your life a bit easier or automate some mundane tasks. But the most important thing to give over the holiday season is love and caring. So, consider also donating time or money to charity as there are many people in need!